East
Supporting social entrepreneurs in the East of England.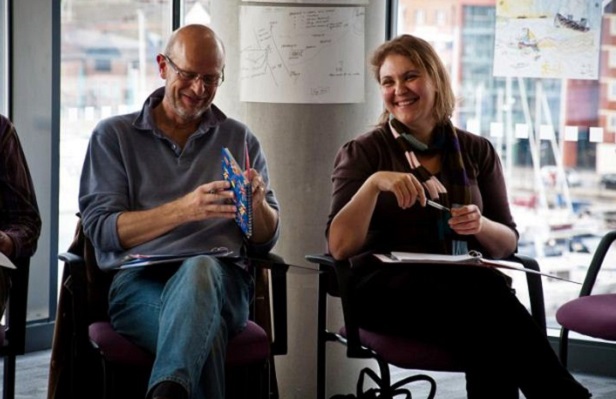 Our team in the East is currently delivering two learning programmes across East Anglia. We've helped dozens of people set up and develop social enterprises to create lasting change in their communities.
Vision
Our vision is that every community across the eastern region has a trading social enterprise, and that everybody who can see a problem in their neighbourhood can access support and training to develop a project to solve it.
We believe that social entrepreneurs can find ways to solve problems that statutory provision can't.  It is because of this that we support both large-scale social enterprises such as Leading Lives and AHP Suffolk, and smaller start ups like Lofty Heights.
Partnerships
SSE in the East was previously hosted by Eastern Enterprise Hub, until 2018. We're grateful for the commitment and passion the EEHub team have shown as a host organisation for our team in the East and for all their support for social entrepreneurs in the region.
Our learning team continues to deliver programmes in the East of England. The EEHub board support the continuation of our team's unique and innovative learning programmes for social entrepreneurs in the Eastern region.
Programmes at SSE East
The Lloyds Bank Social Entrepreneurs Programme
Whether you are looking to get started on a new idea or want to grow an established organisation, this programme can help. The Lloyds Bank Social Entrepreneurs Programme offers a fully funded year of learning, a mentor and a grant to help you grow your project. The programme will  help you develop as a leader and obtain the skills needed to take your organisation to the next stage.
Thurrock Social Entrepreneurship Programme
This programme supports people based in Thurrock who have an idea for a project that helps other people or the environment. The learning and support programme helps them get things up and running, so they become social entrepreneurs. It's fully funded by Thurrock Council.
Local news
Learn how these 10 social entrepreneurs are helping people build financial resilience. They're taking part in SSE's new Changemakers Programme in partnership with Royal London

Here we take a look at their different approaches and how their projects have progressed despite a challenging landscape. Read on to be inspired by how these four SSE fellows are using the Fellows Future Fund to tackle issues ranging from diversity in Lambeth to energy access in Sierra Leone.

In its fifth and final year, Community Business Trade Up in partnership with Power to Change, has been transformative for nearly 300 community businesses. Meet the new cohort!
View all news