Jobs & volunteering
When we are recruiting for staff or volunteers we post details in this part of the website.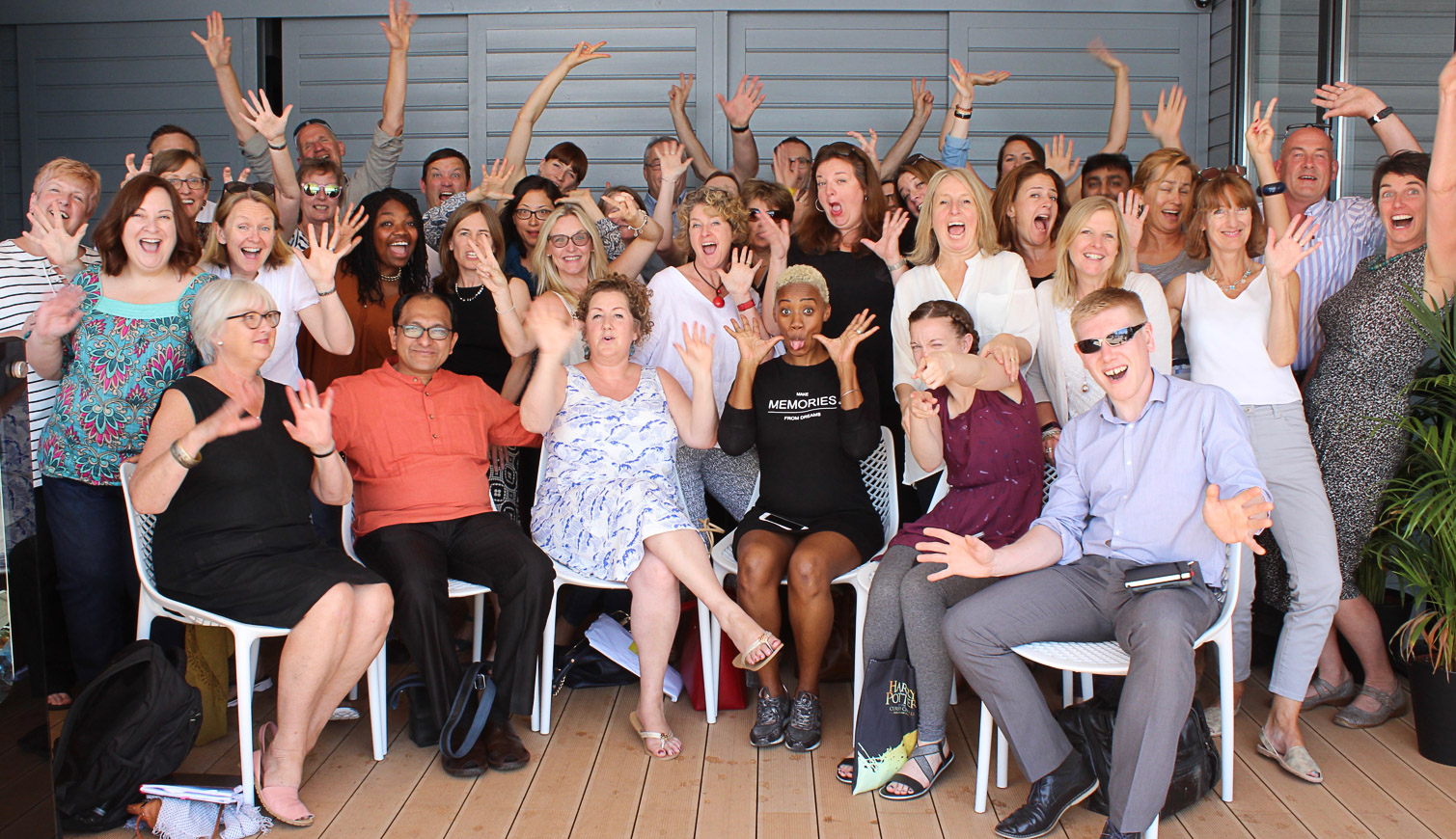 We support more than 1,000 leaders of social change every year. Join us!
Working at SSE is purposeful, exciting and demanding. You'll enjoy it here if you want to spend your time improving the lives of other people and the environment, if you enjoy cracking on with projects with a fair amount of independence, and if you are open to working with people from all backgrounds.
We strive to create a culture that respects and values each other's differences, and we encourage everyone to be themselves and develop their potential. Our values are integrity, empowerment and inclusion in all that we do. (Find out more about the Inclusive Cultures Pledge we've committed to.)
We're inspired every day by the social entrepreneurs and intrapreneurs we support, and the impact our collective efforts create.
This video explains a bit more about us and who we work with. You can read more about that here.
At SSE, everyone's ideas are welcome for how we can learn and improve. People at all levels contribute ideas for our future, and we collaborate as a network of UK schools to share best-practice, along with our schools in India and Canada.
We like to enjoy good times together too, because changing the world is an exciting task that's worth celebrating!
Check out this video from our 20th birthday party for a flavour of what we're all about. We won't lie, it's not always a big old party like this… but this is a lovely insight into why our students and community make it feel so great to spend our working days supporting them.
We also recommend signing up to our Friday newsletter to get a flavour for the kind of people we're supporting and what social enterprise is all about.
It's written by our excellent sales and marketing manager Dave. Dave was recently interviewed by JustGiving on what it's like to work at SSE, which is worth a read too.
You can follow us @SchSocEnt if you're on Twitter, and at facebook.com/SchSocEnt. Our YouTube channel has loads of videos with the inspiring social entrepreneurs we support.
---
We're currently hiring for:
Director of Operations & Finance
Reporting to: Managing Director | Location: London | Salary: £56,302 – £59,049 dependent on skills & experience
The School for Social Entrepreneurs (SSE) is looking for a Director of Operations and Finance.
This is a new post in the organisation and marks an investment in our next phase of development. The purpose of the role is to look after all of SSE's assets; its people, its technologies, its finances, its facilities, and its services contracts.
This is a broad role and you will be comfortable working across a number of workstreams. You will be an energised and positive team player who is able to engage and collaborate with others, to work to specific goals to 'get things done', and to develop new ideas and deliver longer-term projects.
Schools for Social Entrepreneurs helps 1,000 people a year develop the skills, strengths and networks they need to tackle society's biggest problems. We run courses that equip people to start, scale and strengthen organisations that make a positive difference. We support people in others ways too, such as funding and mentoring.
If you are excited by the prospect of delivering significant and transformative change within a vibrant and entrepreneurial organisation, we would love to hear from you.
To apply, please see details in enclosed application pack.
Closing date: 12 noon on Friday 22nd February 2019
Development Manager
Reporting to: Director of Development & External Affairs| Location: London | Salary: £35,358 to £37,160 dependent on skills & experience
The purpose of this role is to build and maintain great relationships with SSE's national and local funding partners and to pursue new business development opportunities to support our work.
You will succeed in the role if you believe in the potential of social entrepreneurship to create social change, if you are ready to build exciting new partnerships that will diversify our income and support our long-term sustainability, and are willing to work collaboratively as part of a fun yet focused team.
To apply, please see details in the enclosed application pack.
Closing date: 12 noon on Friday 1st March 2019
---
Volunteering
We are not currently looking for volunteers, but do check back!