Jobs & volunteering
When we are recruiting for staff or volunteers we post details in this part of the website.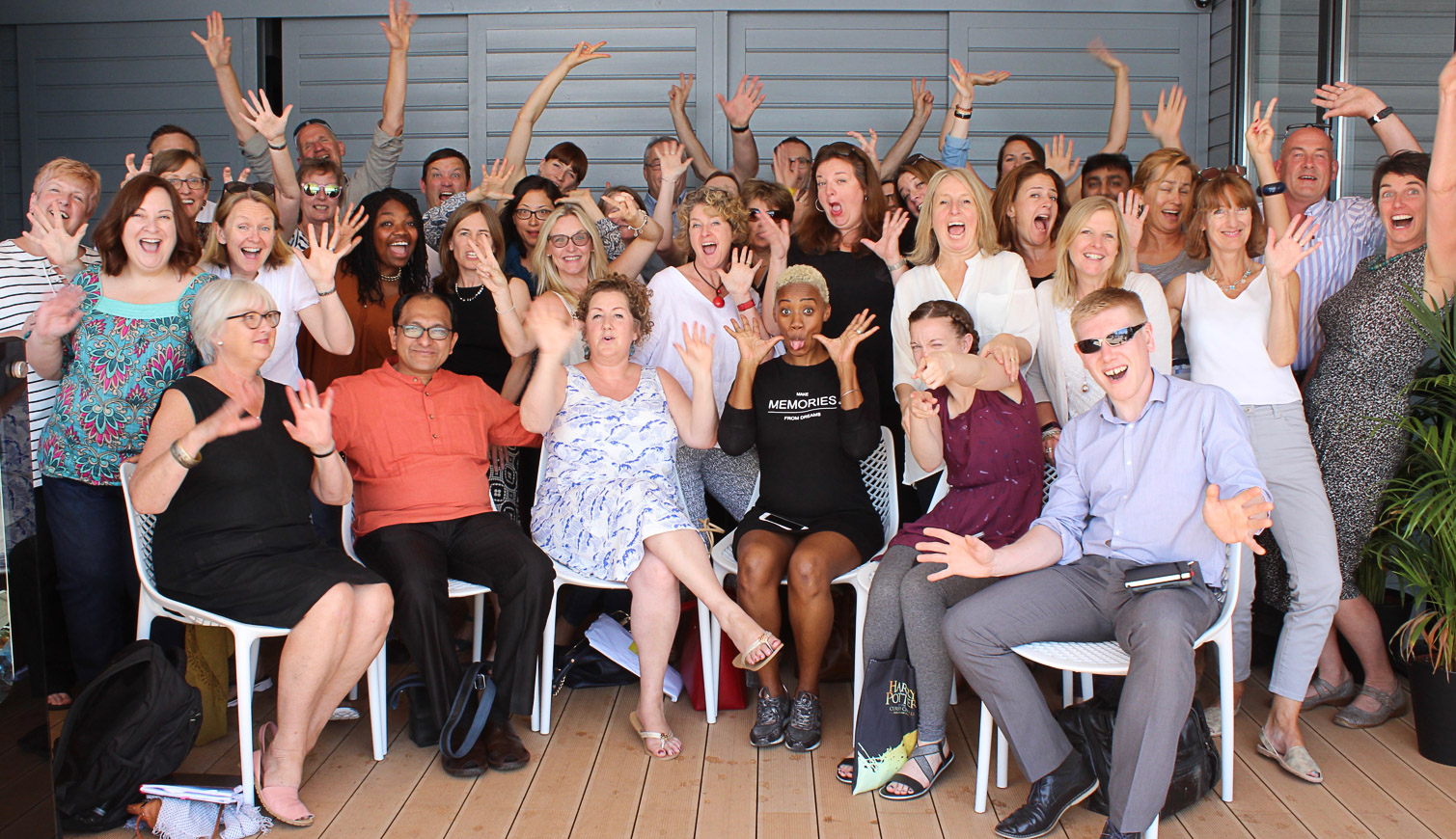 We support more than 1,000 leaders of social change every year. Join us!
Want to know what it's like to work at SSE? Scroll to the bottom of this page.
Our commitment to inclusion
Diversity is a fact of life. Inclusion is a choice and a practice – for organisations and individuals. At the School for Social Entrepreneurs, our aim is to drive inclusion into every area and activity of what we do: from access to programmes, to grant investment, to board, staff and partnerships.
However you identify, we would like to hear from you. In our commitment to continue to diversify our teams, freelance staff and programmes, we are particularly keen to hear from those who identify as: being from Black, Asian and minority ethnic (BAME) backgrounds; LGBTQ+; and those with disabilities.
If you require any reasonable adjustments during our recruitment processes, including assistance with reading this page or documents linked to below, please contact recruitment@sse.org.uk.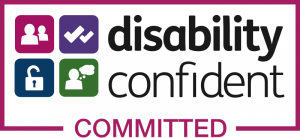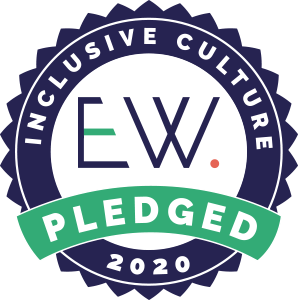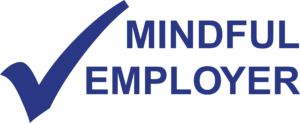 Jobs
Marketing associate (Fixed Term)
Reports to:    business manager
Location:       Home-based/Bristol
Contract:       Fixed term – until 31st March 2023
Salary:           £23,522 (pro rata) + 5% pension
Hours:           0.5 FTE (17.5 hours)
Are you based in Bristol and passionate about making your community a better place? Want to support people at the forefront of creating social and environmental change?
We're looking for a marketing associate to help us reach people in South Bristol with ideas for positive change. At the School for Social Entrepreneurs, we support them to set up and grow social enterprises, charities and community projects.
You'll be working on our South Bristol Enterprise Support programme (SBES), helping to reach people in the area who could benefit from an amazing support offer: free workshops, one-to-one coaching and grants.
You'll build networks and relationships with organisations across Bristol, create marketing and communications plans and materials, and help people discover how to access our support.
You'll love the city of Bristol and have ideas about which organisations and networks could be brimming with people ready to become social entrepreneurs and start community projects.
About SBES
SBES delivers tailored advice, coaching and grants to individuals and businesses across South Bristol; primarily targeting the South Bristol Regeneration Area, including industrial and development sites on the south western periphery (as defined in the South Bristol Sustainable Urban Development (SUD) Strategy). More info.
Please see the attached recruitment pack for further details on the role and how to apply.
Please send your application to recruitment@sse.org.uk by midday on Friday 26th March 2021 and title your email 'Marketing Associate Application'.
---
Director of Development and External Affairs
Reports to:    managing director
Salary:            £52,460-£63,976 (depending on experience) + 5% pension
Hours:            35 hours per week
Contract:       Permanent
Location:       Flexible, can be based anywhere in the UK
The School for Social Entrepreneurs (SSE) is recruiting for a Director of Development and External Affairs.
The purpose of this role is to strengthen SSE's position in the market, to drive business growth to enhance our impact, and to build our financial resilience for the future. You will play a strategic leadership role across the SSE network.
This role is best suited to a collaborative leader with high emotional intelligence. You will be comfortable working with a diverse range of internal and external partners and will be energised by the prospect of shaping, implementing and iterating SSE's new strategy and for boldly developing our external positioning, income streams, and business partnerships to help achieve our impact goals.
To apply for the role, please send a copy of your current CV and a covering letter (maximum 800 words) answering the following questions:
Why are you interested in the role?
Why are you the right person for the role?
Please send your application to recruitment@sse.org.uk by 12 noon on Thursday 25th March 2021 and title your email 'Director of Development and External Affairs Application'. First round interviews will be held on 7th and 9th April.
Full details of the role can be found in the attached Recruitment Pack.
---
Impact manager
Reports to:    director of Programmes and Learning
Location:       Flexible – based anywhere in the UK, with the requirement to work from home or different office locations
Salary:           Starting from £35,557 – 37,641 (pro-rata), depending on experience + 5%  pension
Hours:           21 hours per week. Typical office hours 9am-5pm/10am-6pm
Contract:       Permanent
Are you passionate about using data to help enhance and evidence social impact?
The School for Social Entrepreneurs (SSE) is looking for an Impact Manager to lead the monitoring and evaluation of our learning offer for social entrepreneurs.
The Impact Manager will develop SSE's approach to monitoring and evaluating our programmes; manage SSE's data collection, analysis and sharing using our new digital system; and turbocharge SSE's capacity to use data to take our programme quality to new heights.
This role will suit you if have experience in a monitoring and evaluation role, are passionate about using data for good, have excellent qualitative and quantitative analysis skills, and are a confident self-starter.
To apply
Email your CV (no more than 2 pages) to recruitment@sse.org.uk. Title your email: 'Impact Manager Recruitment 2021'; and
Provide a response to both the following questions
                 a. What attracted you to apply for this role?
                 b. Why would you be an excellent impact manager for SSE?
You have the choice to answer the questions either:
In writing (max. 900 words); or
Via a voice recording* (max. 8 minutes); or
Via video* (max. 8 minutes long; you can submit this in British Sign Language if you prefer)
*If you answer using voice or video:
Email your recording to recruitment@sse.org.uk
If using a video, we suggest uploading to YouTube and sending a link
Title your email: 'Impact Manager Recruitment 2021'
Include your name and contact details and CV in your email.
All formats (writing/video/voice) will be assessed equally. We want to make sure you feel comfortable using the format that works best for you.
The deadline for submitting your application is Friday 19th March at 5PM
For full details of the role, please see the attached recruitment pack.
---
Learning manager – Cornwall
Reports to: Lead Learning Manager, Cornwall
Salary: £ 24,693 + 5%, pension
Hours: 35 hrs per week (full-time)
Contract: Fixed term to 31st December 2022 (3-month probationary period)
Location: This post will be predominantly based at our hot desk in Newquay Community Orchard and working across the CLLD Atlantic & Moor geographical area.
Are you passionate about North Cornwall? Do you want to work with local communities?
School for Social Entrepreneurs Cornwall are seeking a dynamic Learning Manager to join our team. Working in  Bodmin, Bude, Launceston, Newquay, St Column Major & Tintagel
Ideally you will have an understanding, and experience of, setting up and / or leading new projects, using your skills to collaborate, build strong relationships with individuals and organisations across the region, delivering 'person centred' support & workshops.
If you think you have the skills, passion and ambition for this exciting role, we would love to hear from you.
Please find full details about the role in the attached recruitment pack.
Application deadline: Midday on Monday 8th March 2021
---
Volunteering
Virtual Volunteers
Social enterprises are struggling in the current crisis. They're facing challenges unlike anything they've dealt with before. But they're still dedicated to creating social or environmental impact.
Could you support them with your time and expertise? We're looking for skilled professionals to volunteer. We'll match you with a social entrepreneur who needs support with a specific business challenge.
Learn more and sign up here.
---
What is working at SSE like?
Working at SSE is purposeful, exciting and demanding.
You'll enjoy it here if:
you want to spend your time improving the lives of other people and the environment
you enjoy cracking on with projects with a fair amount of independence
you are open to working with people from all backgrounds
We strive to create a culture that respects and values each other's differences, and we encourage everyone to be themselves and develop their potential.
We're inspired every day by the social entrepreneurs and intrapreneurs we support, and the impact our collective efforts create.
At SSE, everyone's ideas are welcome for how we can learn and improve. People at all levels contribute ideas for our future, and we collaborate with our UK teams and international teams to share best practice.
We like to enjoy good times together too, because changing the world is an exciting task that's worth celebrating!
Check out this video from our 20th birthday party for a flavour of what we're all about. We won't lie, it's not always a big old party like this… but this is a lovely insight into why our students and community make it feel so great to spend our working days supporting them.
Keen to learn more about life at SSE?