Jobs & volunteering
When we are recruiting for staff or volunteers we post details in this part of the website.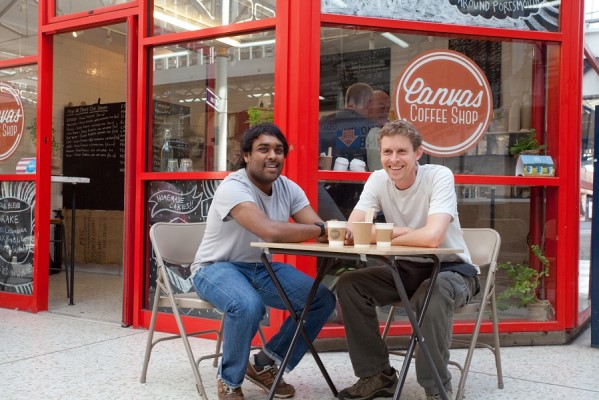 Jobs at SSE
Working at SSE is engaging, exciting and demanding. You'll enjoy how we work if you are someone who enjoys creating solutions and contributing ideas. SSE strives to create a culture that respects and values each other's differences and encourages individuals to develop and maximise their true potential. Our aim is that the workforce and student intake will be truly representative of all sections of society.
Finance Officer, School for Social Entrepreneurs 
Permanent: Full Time or Part Time (0.8 FTE)
Circa £30k + 5% pension
We are looking for a Finance Officer to assist with all aspects of the charity's financial operations. The successful applicant will be required to undertake a range of duties within the Finance Department, including processing purchase invoices, paying student grants, dealing with supplier queries, processing staff expenses claims, and assisting with monthly payroll and pensions. As you gain more experience you will have the opportunity to broaden your role and take on other responsibilities such as assisting with period end and year end accounts.
This role would suit a candidate who is qualified or part qualified and has some experience working within a small finance team.
The Finance Officer will have experience of working with accounting software (Sage Line 50, particularly advantageous), excellent IT skills including intermediate Excel, experience of working independently in an office environment and using own initiative and experience of working with a Charity and/or community organisations.
The School for Social Entrepreneurs (SSE) is the leading provider of learning programmes that support and develop social entrepreneurs: individuals working entrepreneurially to create social benefit. The SSE runs practical learning programmes aimed at helping develop both the individual social entrepreneur and their organisation. Our approach, and belief, is that social change is people-powered, and that the most valuable assets and resources we have are human ones.
This role is designed for someone who enjoys working proactively and collaboratively, who has an analytical and logical approach to problem solving, has excellent communications skills and who understands the charity and social enterprise context.
Please see the application pack below for further details on the role and how to apply.
Application Pack: Finance Officer June 2017
Closing date for applications: Friday 23rd June at 9am 
Programme Administrator, School for Social Entrepreneurs 
Permanent
Greater London
£25,119 to £26,250 + 5% pension
Are you already a brilliant administrator looking to take on a new challenge? Or someone who is now keen to apply their excellent administration skills to help achieve a social impact?
We are looking for a Programme Administrator to ensure effective operational support is provided for programmes and courses run by our London School, based in London Bridge. You will act as the lead administrator for a number of courses and programmes, and provide operational support for others. Your responsibilities will include student recruitment and registration, circulating programme materials, tracking student attendance, updating student records on our database and organising events.
This role will suit you if you are highly organised, enjoy working in a support role, are a friendly and clear communicator, and are an effective team player.
Please see the application pack below for further details on the role and how to apply.
Application Pack: Programme Administrator Application Pack
Closing date for applications: Wednesday 5th July at 5pm.
Volunteering with SSE
Thanks you for your interest in supporting social entrepreneurs.
We don't have any volunteering opportunities at the moment, but please check back next month.