Jobs & volunteering
When we are recruiting for staff or volunteers we post details in this part of the website.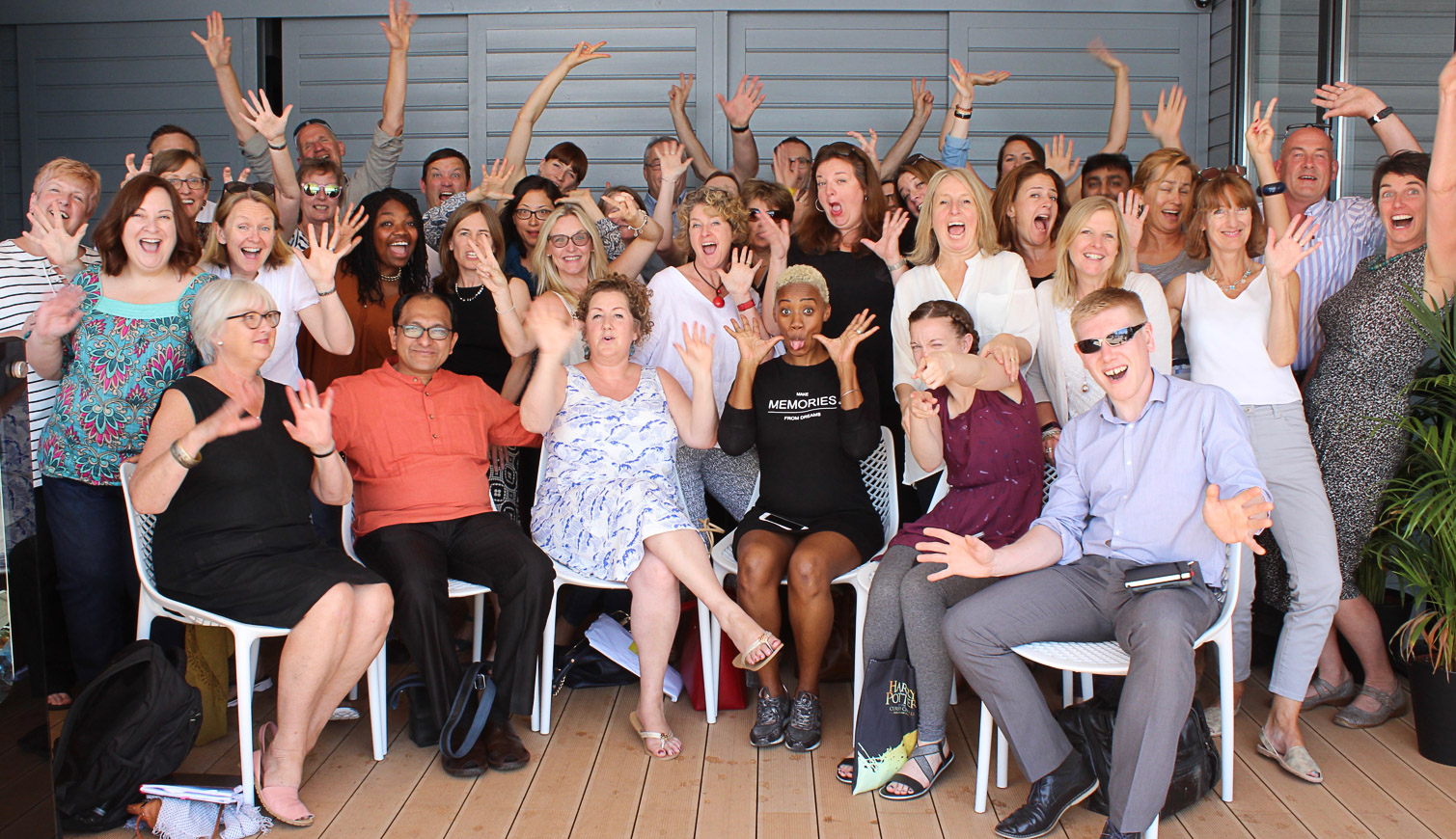 We support more than 1,000 leaders of social change every year. Join us!
Want to know what it's like to work at SSE? Scroll to the bottom of this page.
Our commitment to inclusion
Diversity is a fact of life. Inclusion is a choice and a practice – for organisations and individuals. At the School for Social Entrepreneurs, our aim is to drive inclusion into every area and activity of what we do: from access to programmes, to grant investment, to board, staff and partnerships.
However you identify, we would like to hear from you. In our commitment to continue to diversify our teams, freelance staff and programmes, we are particularly keen to hear from those who identify as: being from Black, Asian and minority ethnic (BAME) backgrounds; LGBTQ+; and those with disabilities.
If you require any reasonable adjustments during our recruitment processes, including assistance with reading this page or documents linked to below, please contact recruitment@sse.org.uk.
Jobs
There are currently no job vacancies available
---
Volunteering
Virtual Volunteers
Social enterprises are struggling in the current crisis. They're facing challenges unlike anything they've dealt with before. But they're still dedicated to creating social or environmental impact.
Could you support them with your time and expertise? We're looking for skilled professionals to join our pilot. We'll match you with a social entrepreneur who needs support with a specific business challenge.
Learn more and sign up to the pilot here.
Keep up to date with our opportunities by signing up to our Friday newsletter and following us @SchSocEnt on Twitter and at facebook.com/SchSocEnt
---
What is working at SSE like?
Working at SSE is purposeful, exciting and demanding. You'll enjoy it here if you want to spend your time improving the lives of other people and the environment, if you enjoy cracking on with projects with a fair amount of independence, and if you are open to working with people from all backgrounds.
We strive to create a culture that respects and values each other's differences, and we encourage everyone to be themselves and develop their potential. Our values are integrity, empowerment and inclusion in all that we do. (Find out more about the Inclusive Cultures Pledge we've committed to.)
We're inspired every day by the social entrepreneurs and intrapreneurs we support, and the impact our collective efforts create.
This video explains a bit more about us and who we work with. You can read more about that here.
At SSE, everyone's ideas are welcome for how we can learn and improve. People at all levels contribute ideas for our future, and we collaborate as a network of UK schools to share best practice, along with our schools in India and Canada.
We like to enjoy good times together too, because changing the world is an exciting task that's worth celebrating!
Check out this video from our 20th birthday party for a flavour of what we're all about. We won't lie, it's not always a big old party like this… but this is a lovely insight into why our students and community make it feel so great to spend our working days supporting them.
Keen to learn more about life at SSE?