Jobs & volunteering
When we are recruiting for staff or volunteers we post details in this part of the website.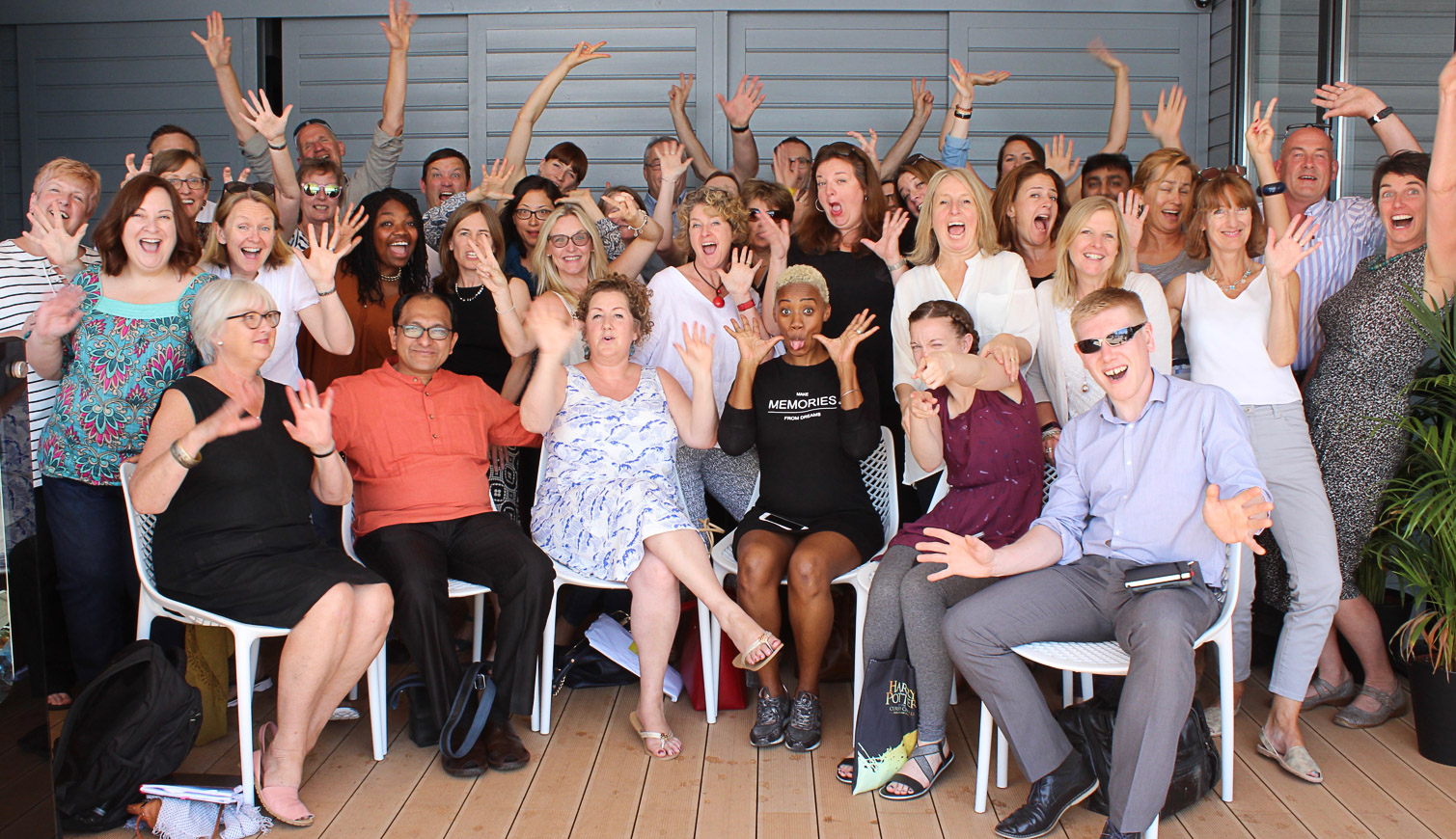 We support more than 1,000 leaders of social change every year. Join us!
Working at SSE is purposeful, exciting and demanding. You'll enjoy it here if you want to spend your time improving the lives of other people and the environment, if you enjoy cracking on with projects with a fair amount of independence, and if you are open to working with people from all backgrounds.
We strive to create a culture that respects and values each other's differences, and we encourage everyone to be themselves and develop their potential. Our values are integrity, empowerment and inclusion in all that we do. (Find out more about the Inclusive Cultures Pledge we've committed to.)
We're inspired every day by the social entrepreneurs and intrapreneurs we support, and the impact our collective efforts create.
This video explains a bit more about us and who we work with. You can read more about that here.
At SSE, everyone's ideas are welcome for how we can learn and improve. People at all levels contribute ideas for our future, and we collaborate as a network of UK schools to share best-practice, along with our schools in India and Canada.
We like to enjoy good times together too, because changing the world is an exciting task that's worth celebrating!
Check out this video from our 20th birthday party for a flavour of what we're all about. We won't lie, it's not always a big old party like this… but this is a lovely insight into why our students and community make it feel so great to spend our working days supporting them.
We also recommend signing up to our Friday newsletter to get a flavour for the kind of people we're supporting and what social enterprise is all about.
It's written by our excellent sales and marketing manager Dave. Dave was recently interviewed by JustGiving on what it's like to work at SSE, which is worth a read too.
You can follow us @SchSocEnt if you're on Twitter, and at facebook.com/SchSocEnt. Our YouTube channel has loads of videos with the inspiring social entrepreneurs we support.
---
We're currently recruiting for…
We're not recruiting for any roles right now, but please keep checking back for all of the latest opportunities!
---
Volunteering with SSE
The School for Social Entrepreneurs (SSE) North West, part of the award winning Blackburne House Group, are looking for 4 new Members to join their Advisory Board.
It's an exciting opportunity for up to 4 passionate, socially minded and dedicated individuals to join the Advisory Board. These voluntary, unpaid positions will play an integral role in ensuring that SSE North West continues to engage and empower social leaders from across the North of England.
In particular they are looking for people from across the North West with expertise and knowledge of:
Social Entrepreneurship
Digital Industries
Community Business
Environmental Issues
Health and Social Care
They're also looking for members to have skills and experience in:
Marketing and Public Relations
Product Development
Fundraising and Income Generation
Procurement and Commissioning
Think you'd like to join us?
The application form and an accompanying letter outlining your experience and impact should be completed and emailed to Angela Stanley via email angelastanley@blackburnehouse.co.uk by Wednesday 10th May 2018. 
Interviews will be held at Blackburne House on Monday 14th May 2018