Jobs & volunteering
When we are recruiting for staff or volunteers we post details in this part of the website.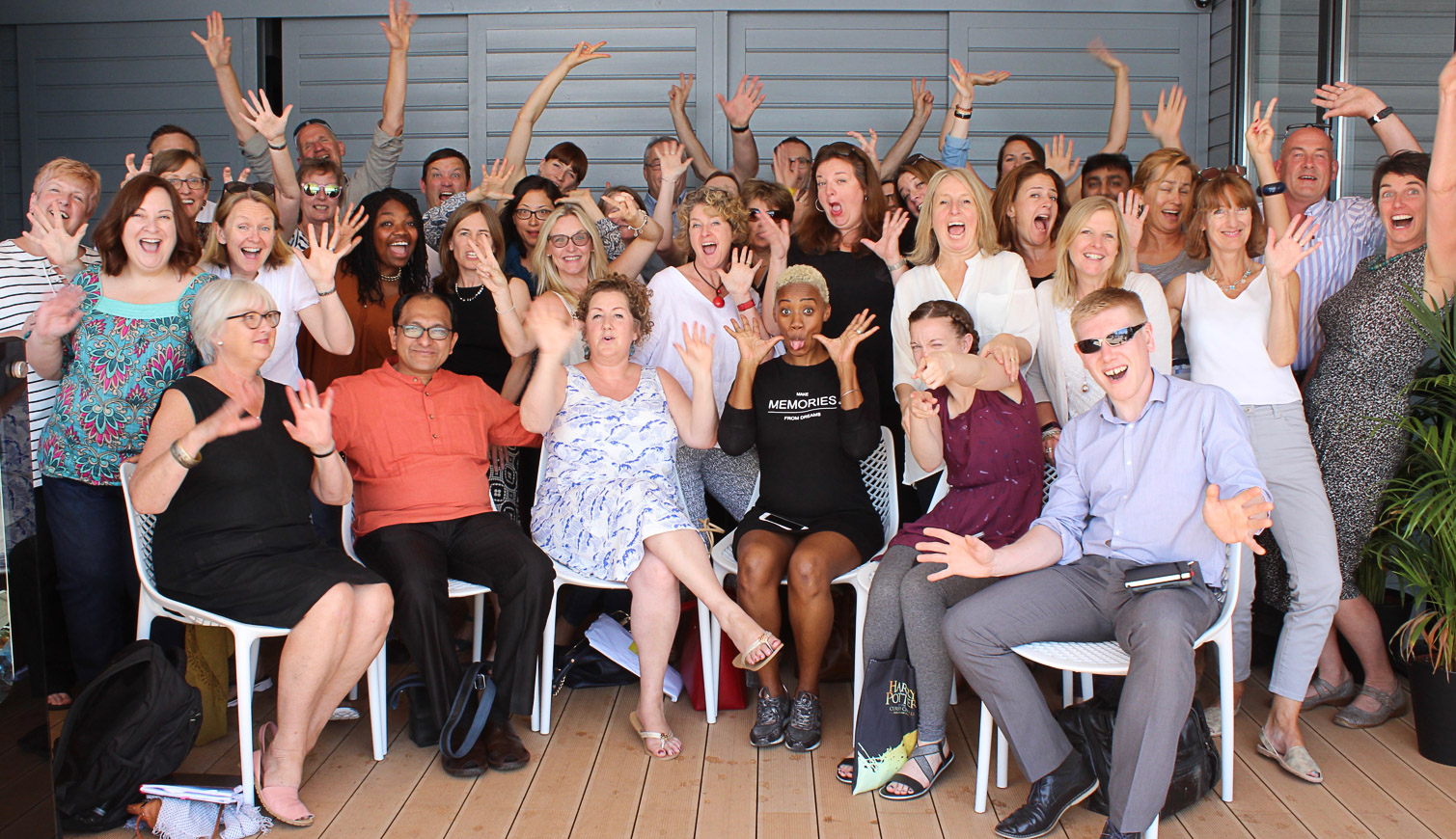 We support more than 1,000 leaders of social change every year. Join us!
Want to know what it's like to work at SSE? Scroll to the bottom of this page.
Our commitment to inclusion
Diversity is a fact of life. Inclusion is a choice and a practice – for organisations and individuals. At the School for Social Entrepreneurs, our aim is to drive inclusion into every area and activity of what we do: from access to programmes, to grant investment, to board, staff and partnerships.
However you identify, we would like to hear from you. In our commitment to continue to diversify our teams, freelance staff and programmes, we are particularly keen to hear from those who identify as: being from black, Asian and minority ethnic (BAME) backgrounds; LGBTQ+; and those with disabilities.
If you require any reasonable adjustments during our recruitment processes, including assistance with reading this page or documents linked to below, please contact recruitment@sse.org.uk.
Jobs
National Programme Officer
Reports to:    Programme Manager
Location:       Flexible, can be based anywhere in the UK
Salary:           Starting from £32,542- £ 33,518 pro rata (depending on skills and                                                       experience) + 5% pension
Hours:           28 hours/week
Contract:       Fixed term 6 months, with the possibility to extend
Do you have an interest in social entrepreneurship and social impact? Are you looking for a role coordinating high quality programmes?
The School for Social Entrepreneurs (SSE) is looking for a Programme Officer to support the management and development of programmes for social entrepreneurs.
You will lead on programme coordination and student recruitment and gain experience with programme development. You will work closely with internal colleagues and some external partners to ensure high quality delivery and an excellent experience for everyone involved.
This role will suit you if you are highly organised with strong multi-tasking abilities, have excellent communications skills and thrive in an autonomous work environment.
Please see the recruitment pack for further details about the role and how to apply.
Please send your application to: recruitment@sse.org.uk. Title your email 'Programme Officer Application'.
Deadline for applications: 5PM, Sunday July 12th
If you would like this document in another format, please contact us.
Director of Finance & Resources
Reports to:  Managing Director
Location:      Flexible, can be based anywhere in the UK
Salary:          £52,460 – £63,976 + 5% pension
Hours:          35 hours/week (28 hours will be considered for the right candidate)
Contract:     Permanent
We're looking for a Director of Finance and Resources who would love to join an entrepreneurial organisation to help look after all of SSE's assets; its people, its finances, its technologies, its facilities and its services contracts.
As Director of Finance and Resources you will build on SSE's existing operational capabilities and harness the potential of the finance and resources function in support of SSE's strategic ambitions.
The role will be best suited to a collaborative leader who is comfortable working in a dynamic organisation across a number of workstreams, and who is as motivated thinking strategically as delivering operationally.
Please see the recruitment pack for further details about the role and how to apply.
Deadline for applications: Midday on Friday 17th July
If you would like this document in another format, please contact us.
Development Officer (Maternity Cover)
Reporting to:       Development Manager
Location:               Flexible
Salary:                    £32,542 – £33,518 pro rata dependent on skills & experience +5% pension
Hours:                    0.6 FTE
Contract:               Fixed Term (9 Months)
We need to identify the opportunities and build the funding partnerships that enable us to achieve our impact. And maintain and grow these relationships over time. That's where you come in. We are seeking a Development Officer for a maternity cover to join our team and grow our impact further.
You will succeed in the role if you believe in the potential of social entrepreneurship to create social change, if you are excited about identifying new opportunities for SSE to grow our work across the country, and if you are an organised and dedicated individual, ready to apply your skills to this role.
These roles are an ideal opportunity for somebody with some relevant experience, who is looking to develop skills and experience within the social enterprise sector and/or in a development role.
For full details about the role, including the Job Description and Person Specification, please see details in the enclosed application pack
To apply please complete the application form here – https://forms.gle/tzCXVJedmMCgnYN4A
Closing date: Midday on 4th August 2020.
---
Volunteering
Trustee Roles (x3)
We are looking for three individuals to join SSE's Board of Trustees. We're seeking Trustees that will bring new skills, knowledge and experience to help us fulfil our ambitions and amplify our impact. We're particularly interested in recruiting Trustees that reflect the diversity of the students we support and are representative of the geographic areas we work in.
These appointments are an ideal opportunity for somebody with relevant experience who would like to use their talents and skills to contribute to building a better society and be part of an exciting and evolving charity. If this sounds like you, please see enclosed information pack for further details about the role and how to apply.Closing date: Midnight on Sunday 12th July 2020.
If you would like this document in another format, please contact us.
Virtual Volunteers
Social enterprises are struggling in the current crisis. They're facing challenges unlike anything they've dealt with before. But they're still dedicated to creating social or environmental impact.
Could you support them with your time and expertise? We're looking for skilled professionals to join our pilot. We'll match you with a social entrepreneur who needs support with a specific business challenge.
Learn more and sign up to the pilot here.
Keep up to date with our opportunities by signing up to our Friday newsletter and following us @SchSocEnt on Twitter and at facebook.com/SchSocEnt
---
What is working at SSE like?
Working at SSE is purposeful, exciting and demanding. You'll enjoy it here if you want to spend your time improving the lives of other people and the environment, if you enjoy cracking on with projects with a fair amount of independence, and if you are open to working with people from all backgrounds.
We strive to create a culture that respects and values each other's differences, and we encourage everyone to be themselves and develop their potential. Our values are integrity, empowerment and inclusion in all that we do. (Find out more about the Inclusive Cultures Pledge we've committed to.)
We're inspired every day by the social entrepreneurs and intrapreneurs we support, and the impact our collective efforts create.
This video explains a bit more about us and who we work with. You can read more about that here.
At SSE, everyone's ideas are welcome for how we can learn and improve. People at all levels contribute ideas for our future, and we collaborate as a network of UK schools to share best practice, along with our schools in India and Canada.
We like to enjoy good times together too, because changing the world is an exciting task that's worth celebrating!
Check out this video from our 20th birthday party for a flavour of what we're all about. We won't lie, it's not always a big old party like this… but this is a lovely insight into why our students and community make it feel so great to spend our working days supporting them.
Keen to learn more about life at SSE?