Jobs & volunteering
When we are recruiting for staff or volunteers we post details in this part of the website.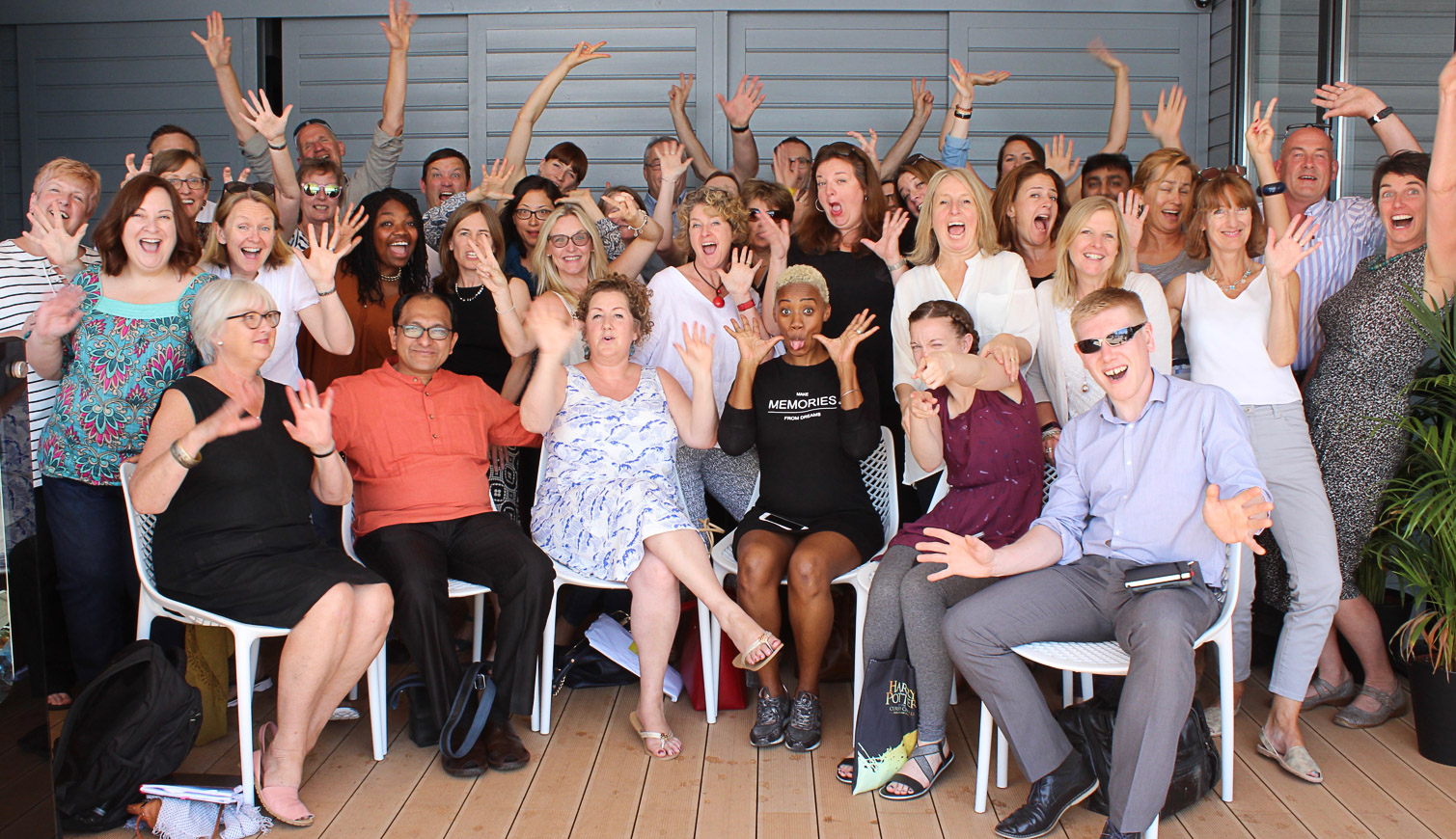 We support more than 1,000 leaders of social change every year. Join us!
Want to know what it's like to work at SSE? Scroll to the bottom of this page.
Our commitment to inclusion
Diversity is a fact of life. Inclusion is a choice and a practice – for organisations and individuals. At the School for Social Entrepreneurs, our aim is to drive inclusion into every area and activity of what we do: from access to programmes, to grant investment, to board, staff and partnerships.
However you identify, we would like to hear from you. In our commitment to continue to diversify our teams, freelance staff and programmes we are particularly keen to hear from those who identify as: being from black, Asian and minority ethnic (BAME) backgrounds; LGBTQ+; and those with disabilities.
If you require any reasonable adjustments during our recruitment processes, including assistance with reading this page or documents linked to below, please contact recruitment@sse.org.uk.
Jobs
Development Officer x2
Reporting to: Development Manager
Location: Flexible
Hours: 0.8 FTE, with some flexibility. We are looking for two Development Officers, and would consider candidates looking for part-time (0.6 FTE+) or full-time roles.
Contract: Permanent
Salary: £32,061 – £33, 023 pro rata dependent on skills & experience            
We can't fix issues like poverty, climate change and ill-health alone. That's why the School for Social Entrepreneurs exists. SSE helps 1,000 people a year develop the skills, strengths and networks they need to tackle society's biggest problems. It runs courses that equip people to start, scale and strengthen organisations that make a positive difference. But it is not a traditional school. Learning with SSE is inspiring, action-based and accessible. SSE supports people in others ways too, such as funding and mentoring.
But this doesn't happen by magic. We need to identify the opportunities and build the funding partnerships that enable us to achieve our impact. And maintain and grow these relationships over time. That's where you come in. We are looking for two Development Officers to join our team and grow our impact further.
You will succeed in the role if you believe in the potential of social entrepreneurship to create social change, if you are excited about identifying new opportunities for SSE to grow our work across the country, and if you are an organised and dedicated individual, ready to apply your skills to this role.
These roles are an ideal opportunity for somebody with some relevant experience, who is looking to develop skills and experience within the social enterprise sector and/or in a development role.
Closing date: 12 noon on Monday 13th January 2019
For the full Job Description and Person Specification and details of how to apply, please see our recruitment pack.
Learning Facilitator
Location: School for Social Entrepreneurs North West (deadline: Wednesday 11th December)
Contract: (Full Time. Fixed Term)
Salary: £26,000 (pro rata)
Are you an experienced Learning Facilitator looking to take on a new challenge and create a real impact? We're looking for a Learning Facilitator to join the SSE North West Team.
This role will be based within SSE North West, which is part of the award winning Blackburne House Group. As part of the team, you'll be at the frontline of facilitating our social enterprise and community business learning programmes and workshops. We are looking for someone who has great facilitation and people skills and experience of coaching, planning and delivering learning programmes. Ideally you'll also have an understanding and perhaps experience of setting up and leading new projects and organisations. You will understand alternative learning models and share SSE's fundamental value of learning by doing. You will be able to form relationships quickly and work with openness and integrity. Above all, you'll be passionate about social entrepreneurship.
Interested in applying? Contact angelastanley@blackburnehouse.co.uk for an application form
Closing Date: 5pm on Wednesday 11th December 2019
Interviews: Monday 16th December 2019 at Blackburne House, Blackburne Place, Liverpool, L8 7PE
---
Volunteering
We're not recruiting for any volunteers at the moment, but thanks for your interest! Sign up to our newsletter to hear about new opportunities from us and other organisations.
---
What is working at SSE like?
Working at SSE is purposeful, exciting and demanding. You'll enjoy it here if you want to spend your time improving the lives of other people and the environment, if you enjoy cracking on with projects with a fair amount of independence, and if you are open to working with people from all backgrounds.
We strive to create a culture that respects and values each other's differences, and we encourage everyone to be themselves and develop their potential. Our values are integrity, empowerment and inclusion in all that we do. (Find out more about the Inclusive Cultures Pledge we've committed to.)
We're inspired every day by the social entrepreneurs and intrapreneurs we support, and the impact our collective efforts create.
This video explains a bit more about us and who we work with. You can read more about that here.
At SSE, everyone's ideas are welcome for how we can learn and improve. People at all levels contribute ideas for our future, and we collaborate as a network of UK schools to share best-practice, along with our schools in India and Canada.
We like to enjoy good times together too, because changing the world is an exciting task that's worth celebrating!
Check out this video from our 20th birthday party for a flavour of what we're all about. We won't lie, it's not always a big old party like this… but this is a lovely insight into why our students and community make it feel so great to spend our working days supporting them.
Keen to learn more about life at SSE?