Match Trading
An innovation in grant-funding that incentivises growth through trading
We are very excited to tell you all what we've been working on for the past three years here at School for Social Entrepreneurs. It's an innovation in grant-funding that incentivises growth through trading. We call it…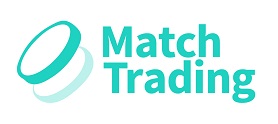 What is Match Trading™?
It's a beautifully simple concept. Match Trading is grant-funding that pound-for-pound matches an increase in  income from trading.
Check out our animation, which explains Match Trading in 90 seconds.
By rewarding sales growth, Match Trading empowers social entrepreneurs operating in challenging markets to develop their trading base, so they can build stronger futures. Match Trading was borne from SSE's 20 years of experience of helping people to create sustainable change in their communities.
We've created Match Trading with the support of pioneer partners Lloyds Banking Group and Big Lottery Fund, and programme partner Power to Change.
How can Match Trading help social entrepreneurs?

Build sustainability
Less than half of UK social enterprises increased their turnover in the past year, and only 51% made a profit, according to Social Enterprise UK's State of Social Enterprise 2017 report. By rewarding growth through sales, Match Trading incentivises growth.

Rebalance income streams
Grant-dependency can leave social enterprises vulnerable. In our pilot, organisations moved from an average income split of 65% grant/35% trading, to 37% grant/63% trading, within one year. Read Madeline's story.

Unlock entrepreneurialism
Match Trading empowers social entrepreneurs to deliver on their impact objectives by entering new markets, testing out new products and diversifying their income streams. Read Meave's story.

Protect against funding cuts
The funding landscape is uncertain. Many of us have felt the effects of widespread public-sector cuts. Business models that are more trading-based can help social enterprises weather the storm.

Move towards investment-readiness
Match Trading can act as the stepping stone between traditional grant and social investment. Investors can make more informed financing decisions, benefitting from accounts that demarcate income from trading and grant income.

We believe Match Trading works best for social entrepreneurs with established models, who have ambitions to grow through trading, and who've likely been operating for at least a year. We don't think Match Trading is right for brand-new start-ups. We also believe Match Trading can be used as a stepping stone to social investment for more established organisations.
I'm interested in programmes with a Match Trading grant
Does Match Trading work?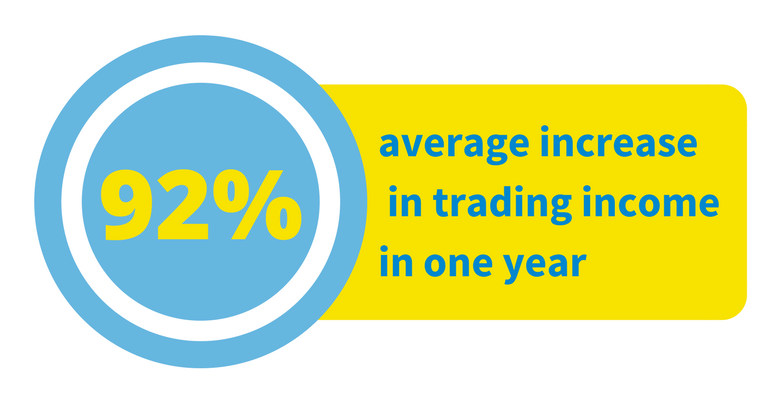 Match Trading has successfully piloted with 19 social entrepreneurs, who achieved on average 92% year-on-year increase in income from trading. They took part in the pilot year of the Lloyds Bank Social Entrepreneurs Programme, in partnership with SSE and jointly funded by Big Lottery Fund. (Check out some case studies.)
That said, Match Trading is a new innovation, so there's still lots to figure out. SSE is committed to exploring Match Trading's potential applications and limitations. We're keen to work in collaboration with partners to pilot Match Trading further. Click here to find out more.
What's next for Match Trading?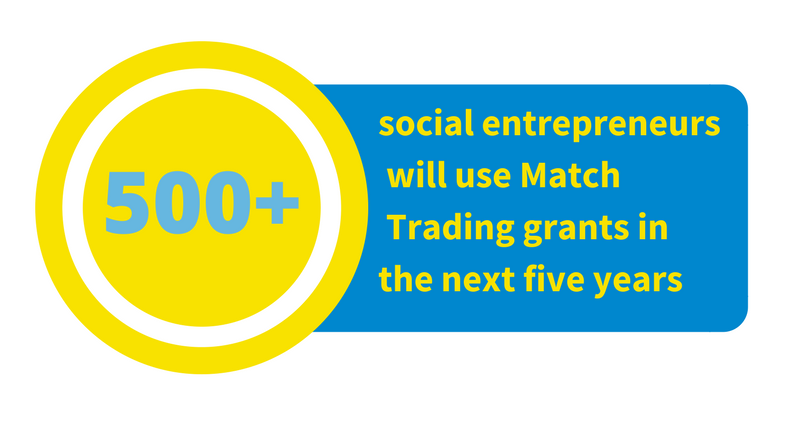 We'll welcome 80 more social entrepreneurs as the next wave of Match Trading pioneers this October, as students of our Lloyds Bank Social Entrepreneurs Trade Up and Scale Up Programmes, run in partnership with SSE and jointly funded by Big Lottery Fund.
Over the next five years, SSE is running programmes that will support at least another 500 social entrepreneurs with Match Trading grants.

Interested in Match Trading™?
For news about Match Trading sign up to our mailing list. We will send a quarterly roundup of Match Trading news and funding opportunities. You can also additionally opt in for alerts on new Match Trading funding opportunities as they happen.
Sign up to our Match Trading mailing list
For social entrepreneurs:
You can access Match Trading grants as part of the Lloyds Bank Social Entrepreneurs Programme, in partnership with SSE and jointly funded by Big Lottery Fund, at Trade Up and Scale Up levels (register your interest now – applications open in spring 2018).
For organisations interested in the development of Match Trading:
Email matchtrading@sse.org.uk if you'd like to find out more about partnering with SSE, piloting or funding Match Trading, or for general info.
Match Trading in the news…