Support us
Let's change millions of lives and transform communities, together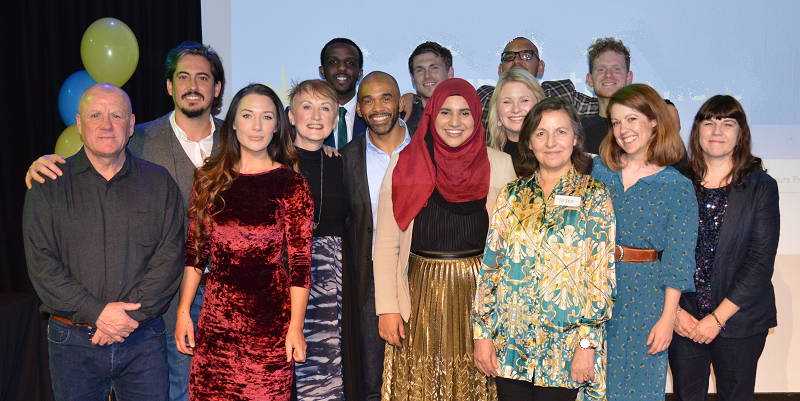 The School for Social Entrepreneurs is a registered charity. We work with funders and partners at international, national, regional, local and hyper-local levels.
Together, the social entrepreneurs we support each year reach 3.4 million people in need in the UK – as well as more in India and Canada!
Drop us a line on [email protected] to learn more.
We're proud to work in partnership with:

World-leading corporates and regional businesses

The UK's biggest trusts and family foundations, as well as brilliant smaller ones

National and local governments, LEPs and local authorities

SSE social partners: individuals who share their expertise and personal funds to support social entrepreneurs

Charities and other social-sector organisations
We also generate income by trading: for example, by selling places on our specialist short courses and workshops.
"We're really delighted to have the partnership with the School for Social Entrepreneurs… This is so in tune with the values of what a business would want."
– Stephen Hester, CEO, RSA Insurance Group
You might be a good partner for SSE if you're interested in:
Discovering innovative ways to overcome social and environmental problems
Multiplying the impact of your investment by backing social entrepreneurs
Transforming the future of a community you care about
Supporting more sustainable approaches to change than traditional charity and philanthropy
Championing people from marginalised and minoritised communities to lead change
Finding engaging ways to unite your staff behind a common social purpose
Drop our lovely team a line on [email protected] to explore how we might work together.
More about our partnerships
When you work with SSE, you'll discover that we're every bit as committed and innovative as the people we support. We believe in bringing creativity and collaboration to tackling society's biggest problems – and we'll have some fun along the way too!
How our partnership with RSA Insurance Group works
Programme partnerships
Learning programmes are our bread and butter. We've been supporting the leaders of social change this way for 24 years. All of our learning programmes are generously supported by our partners.
Funder Plus
Funder Plus is an approach taken by funders to go 'beyond the money' with grantees (small charities and social enterprises). Our Funder Plus programmes offer additional support to help grantees build capacity, leadership and resilience.
Pro bono services and support
As a charity, we welcome non-financial and pro-bono support. We have worked with some of the biggest names in business, who have generously provided legal support, staff coaching, media partnerships, venues and other resources. We'd especially love to hear from branding and digital agencies who might be able to help us. Say hello at  [email protected].
"We have really enjoyed our partnership! The team has been a joy to work with… They are passionate, full of great ideas, and always deliver their work to a high quality and on time! We love working with them."

– Ishita Ranjan, Good Finance
Celebrating our 10-year partnership with Linklaters