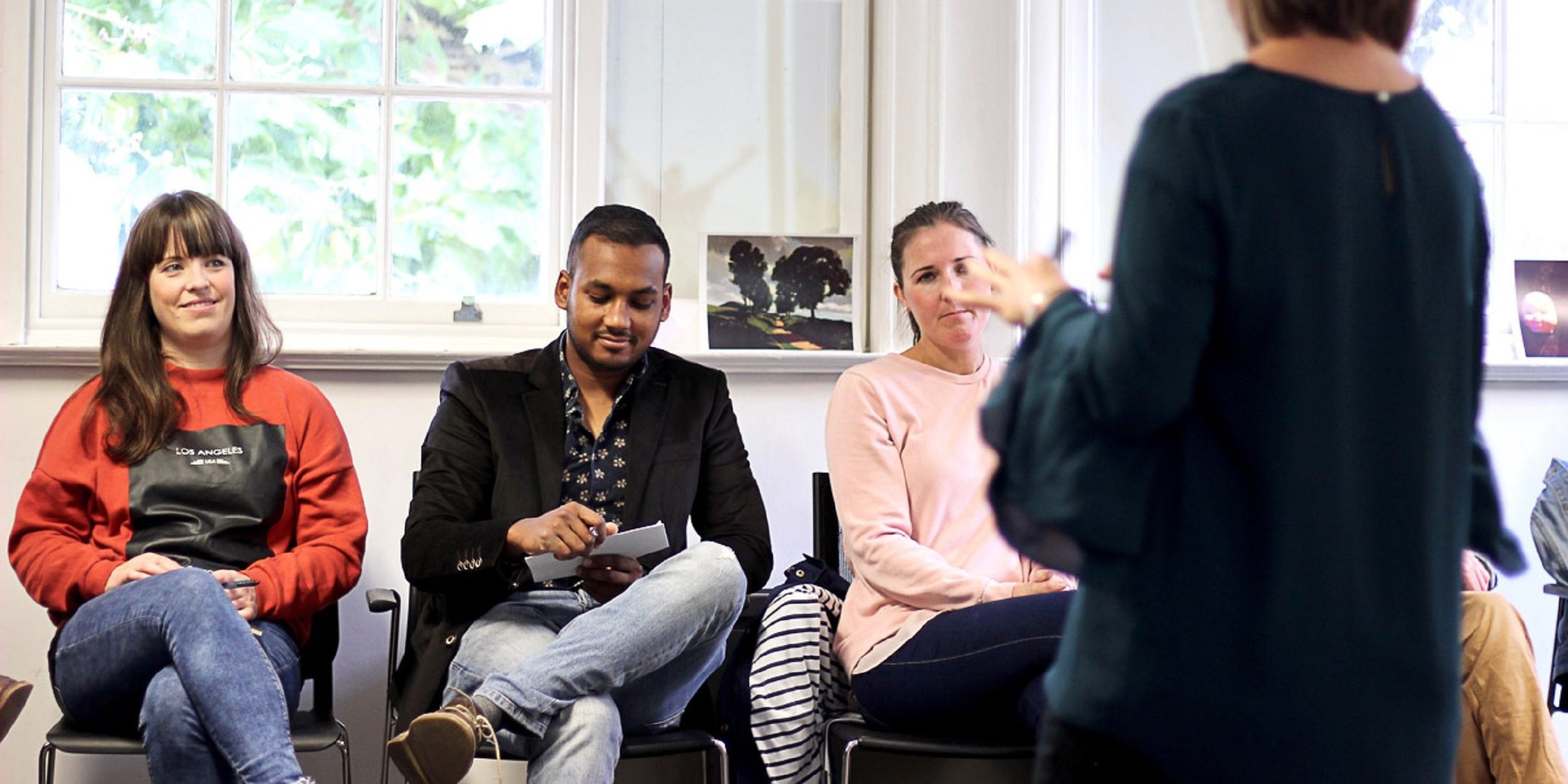 We are experts in supporting people who tackle social and environmental problems. We've been helping people like you for 24 years, across the UK and internationally.
Find a course
Search by keyword
Our workshops help you develop the skills you need to progress and create change. They are designed for people working in charities, social enterprises, and public-sector organisations. They typically last a day or a couple of days.
Whether it's finding funding, measuring your social impact, or making sense of social investment, our workshops will cut through the jargon and present each topic clearly and simply.
Dates: 29 Sep 2021

|

26 Jan 2022
Time: 10:00 - 17:10
Duration: 1 day

Dates: 5 Oct 2021 - 7 Oct 2021

|

9 Nov 2021 - 11 Nov 2021

|

7 Dec 2021 - 9 Dec 2021
Time: 09:30 - 14:45
Duration: 3 days

Dates: 7 Oct 2021

|

28 Oct 2021

|

25 Nov 2021
Time: 09:30 - 17:00
Duration: 1 day
View all Online workshops
SSE programmes are for people starting up or growing projects that make a positive difference. We'll help you develop the skills, confidence and networks you need. You'll be supported for up to a year.
You'll be in a safe and supportive group, learning from each other. You typically get together for a day or two a month. All are welcome, and you don't need any qualifications.
Our programmes are usually free, and some include a grant (money you don't pay back).
Dates: 18 Oct 2021

|

25 Oct 2021

|

1 Nov 2021

|

8 Nov 2021

|

15 Nov 2021
Time: 09:30 - 13:30
Duration: Three to five sessions

Dates: 29 Sep 2021 - 20 Oct 2021
Time: 00:00 - 00:00
Duration: 4 x Four hour sessions

Dates: No dates found
Time: 11:07 - 11:07
Duration: 6 group sessions and opportunities for one-to-one support
View all Programmes