An Introduction to Sources of Funding for Charities and Social Enterprises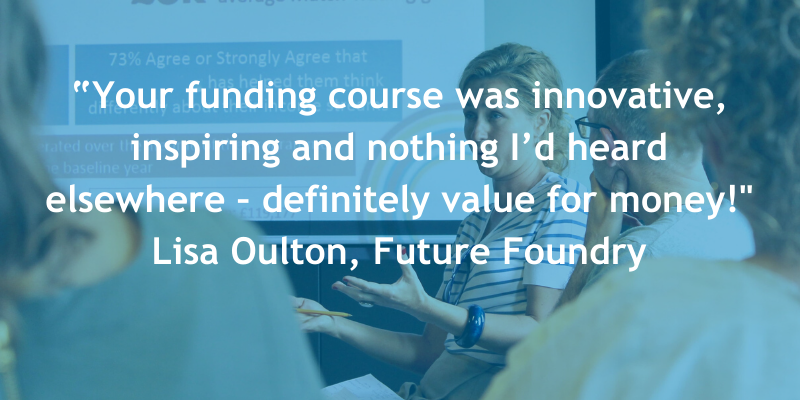 Overview
An Introduction to Sources of Funding for Charities and Social Enterprises is a practical workshop that will help you to navigate the funding options available to charities and social enterprises. You'll gain an insight into the mindset of the people who make funding decisions and what makes them tick, and leave with an understanding of the most suitable funding sources for your organisation.
"Very informative – a lot more examples and case studies of help and funding available than other similar courses" Hannah Carlin, Lifeline
Five reasons to book your place:
Hear from the funders themselves and get the top tips that you need to win new funding for your organisation.
Discover how you can generate diverse income streams from a variety of sources, such as grant-making organisations, crowdfunding and corporate funders.
Learn how to find new funding opportunities and how to make the contacts that you need.
You will leave the workshop with an understanding of the different income sources available to you, insight into what a range of funders are looking for and an action plan to develop new income streams.
Feel more confident that you understand the range of funding available to your organisation.
Who you will hear from
Each workshop will include speakers from some of the leading organisations that provide funding to the sector. Speakers have previously included: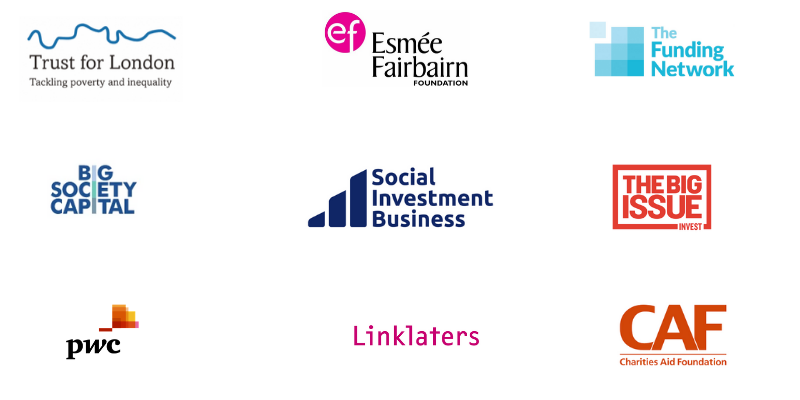 "Thanks for a great sources of funding session today. Fired up with loads of ideas!" Hannah Chapman
Course timetable
Here's an example timetable of what you can expect on the day:
(Please note that courses being taken online during COVID-19 outbreak may differ in format. Participants will be updated accordingly).
Welcome and introductions
The 'funding spectrum'.
We'll provide an overview of the different income streams available to your organisation and discuss the pros and cons of each one.
Funding panel
Ellie Newton, BNY Mellon
Sharon Shea, Esmee Fairbairn
Sacha Rose-Smith, the School for Social Entrepreneurs
A panel of funders will provide insight into how your organisation can access funding from them.  We'll look at the best way to make contact with the funder, how your organisation can stand out from the rest and how to maintain an ongoing relationship.
You will have the opportunity to question each of the funders and to find out more about how your organisation can engage with them.
Case study: Max Tobias will be talking about how social enterprise, The Dusty Knuckle Bakery, uses multiple income streams to support their work.
Action planning
We'll discuss what you have learned during the day and how to ensure that you put it into action.
Who should attend
No previous experience is necessary to to attend this course; it is suitable for staff keen to explore new sources of income for their organisation.
This course is open to anyone.
If you aren't sure that the course is right for you, email Charlie, charlie.wright@sse.org.uk and we can discuss it with you in more detail.
Location
"I enjoyed the online format more than I think I would have face-to-face. It was a good mix of interactive and passive elements"
All our learning will be taking place in live online sessions until further notice.
Joining details will be emailed to you in the run up to the workshop.
Price
For this one-day workshop, access to our speakers plus all course materials you pay:
Organisational turnover £1m +
£159
Organisational turnover £500,000 – £1m
£139
Organisational turnover £100,000 – £499,999
£119
Organisational turnover £50,000 – £99,999
£99

Organisational turnover less than £50,000

or individuals unattached to an organisation

£79
Book
Book your place immediately with a credit or debit card via our website using Stripe, our payment processor. We'll send you booking confirmation right away.
Please only request an invoice if absolutely necessary and if it is for an amount over £100.
Please note our terms and conditions: we can offer a full refund provided you give us at least 7 days' notice (within 7 days you can substitute the participant for someone else).  
If you have any questions about the course or the booking process please contact SSE's Marketing and Engagement Officer, Charlie Wright on 020 7089 9120 or email charlie.wright@sse.org.uk.