Sources of Funding for Charities and Social Enterprises
Understand the funding options for your charity or social enterprise.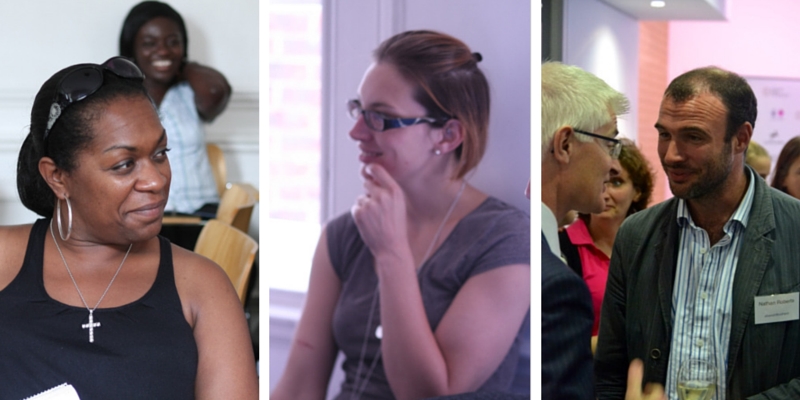 Sources of Funding for Charities and Social Enterprises will provide you with the knowledge that you need to successfully fund your organisation.
What you'll learn from this workshop
Sources of Funding for Charities and Social Enterprises is a practical workshop which will give you an insight into the mindset of the people who make funding decisions and what makes them tick. A panel of speakers will give you the top tips that you need to win new funding for your organisation.
You will discover how you can generate diverse income streams from a variety of sources; grant-making organisations, major donors, philanthropists and corporate funders.
We will show how you can find new funding opportunities and how to make the contacts that you need.  You will feel more confident that you understand the range of funding available to your organisation.
You will leave the workshop with an understanding of the different income sources available to you, insight into what a range of funders are looking for and an action plan to develop new income streams.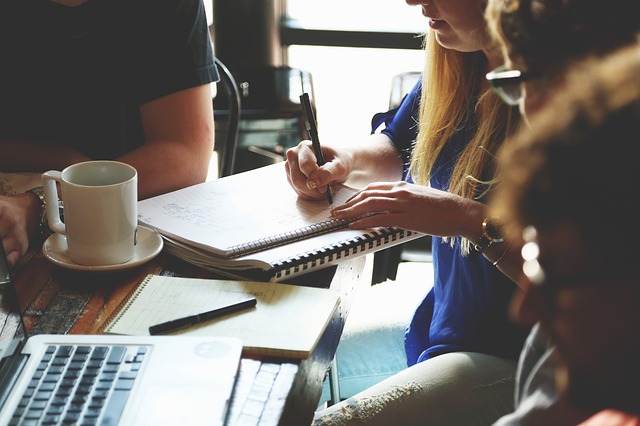 Who you will hear from
Each workshop will include speakers from some of the leading organisations that provide funding to the sector. Speakers have previously included:
Buzzbnk
Trust for London
Charities Aid Foundation
PwC
Big Issue Invest
Social Investment Business
Linklaters
Esmee Fairbarn
The Funding Network
@DaveMcGlashan @SchSocEnt Yr Funding Course was innovative, inspiring and nothing I'd heard elsewhere – def value for money! Many thanks

— Future Foundry (@Future_Foundry) June 11, 2015
@SchSocEnt thanks for a great sources of funding session today. Fired up with loads of ideas!

— Hannah Chapman (@chapling) September 17, 2014
Course timetable
Here's an example timetable of what you can expect on the day:
Welcome and introductions
The 'funding spectrum'.
We'll provide an overview of the different income streams available to your organisation and discuss the pros and cons of each one.
Funding panel
Deborah Smart, Grants Manager, SIB
Claire Purdie, Foundation Fundraising Executive, PwC
Frederick Mulder CBE, founder, The Funding Network and Chair, Frederick Mulder Foundation
Laura West, Investment Manager, Big Issue Invest
A panel of funders will provide insight into how your organisation can access funding from them.  We'll look at the best way to make contact with the funder, how your organisation can stand out from the rest and how to maintain an ongoing relationship.
You will have the opportunity to question each of the funders and to find out more about how your organisation can engage with them.
Case study: Earning 'traded income' – Alastair Wilson, The School for Social Entrepreneurs
Case study: Crowdfunding – Teresa Burton, Buzzbnk
Action planning
We'll discuss what you have learned during the day and how to ensure that you put it into action.
Who should attend
No previous experience is necessary to to attend this course; it is suitable for staff at all levels keen to explore new sources of income for their organisation. Participants have included:
Business Partnerships Manager, NCS Trust
Business Development Manager, Lifeline
Executive Director, OXPIP
External Funding Manager, Borough of Poole
Head of Development, Age UK
Social Economy Development Officer, Caerphilly Council
Business Development Manager, Mind
Community Organiser, Movement for Change
Governance Manager, London Borough of Islington
Managing Director, Schools of Tomorrow
If you aren't sure that the course is right for you give us a call on 020 7089 9120 and we can discuss it with you in more detail.
Course dates
17th January 2020 LAST PLACES AVAILABLE
9th April 2020
7th September 2020
19th November 2020
16th March 2021
Location
The course takes place from 10:30am – 4:30pm at our offices in The Fire Station, 139 Tooley St, London Bridge:
Price
For this one-day workshop, access to our speakers plus all course materials you pay:
| | |
| --- | --- |
| Organisational turnover £1m + | £149 |
| Organisational turnover £500,000 – £1m | £129 |
| Organisation turnover £100,000 – £499,999 | £109 |
| Organisational turnover less than £100,000 | £79 |
How to book your place
You can choose to pay by credit / debit card or you can request to pay by invoice. In both cases, you will be redirected to a booking form that we need you to complete.
If you have any questions about the course or the booking process please contact SSE's Marketing and Engagement Officer, Charlie Wright on 020 7089 9120 or email charlie.wright@sse.org.uk.
Book now:
Pay by credit or debit card
Book your place immediately with a credit or debit card via our website using Stripe, our payment processor. We'll send you booking confirmation right away.
Pay by invoice
If you'd prefer to pay by invoice, click below and our finance team will be in touch.