Winning Grants from Trusts and Foundations
Overview
Trusts and foundations make over £4 billion worth of grants annually and are an important source of income for charities and social enterprises. But demand and competition for funding is higher than ever, especially as the sector rebuilds following the pandemic.
This course will equip you with the tools you need to secure more funding from trusts and foundations, showing you how to identify valuable funder prospects, develop a more compelling case for support, write more impactful applications and build strong long-term relationships with funders.
"Extremely useful and comprehensive. Well-structured, very clear and easy to follow, with friendly and knowledgeable facilitators. You made a long online session easy to manage." Stewart
The course is for people who have some bid writing experience already but who would like to:
Take a step back and consider how to develop a more strategic approach
Understand what funders are thinking and prioritising in a post-Covid landscape
Fine-tune their applications to stand out from the crowd in a world where funders receive urgent, compelling applications every day
Collectively we have over 20 years' experience of trusts fundraising, and we've been writing successful bids throughout the pandemic. Drawing on our expertise and insights from working with organisations of all shapes and sizes, we'll walk you through our five-stage process for succeeding with trusts and foundations.
Depending on your current position and experience level, you may prefer to check out our Getting Started With Fundraising course instead.
"A very useful and informative session that relates to my daily role. Felt the course was extremely good value for money. Thank you!" Claire
Timetable
This course is delivered online. It consists of two online sessions on consecutive days, with time for questions throughout. We'll be setting you some exercises to work on independently between the two sessions. To get the most from the course, we recommend that you set aside some time for these before the second day.
Day One (10:00-12:15 including a break)
The state of grant funding after the pandemic – how have funders been affected, and what are they prioritising?
Stage 1: Mapping out and prioritising your funding needs
Stage 2: Building a pipeline of potential funders
Stage 3: Developing your central case for support
Introducing some exercises to work on before the second day
Day Two (10:00-12:45 including a break)
Stage 4: Bid writing: standing out from the crowd and making the most of your limited time
Stage 5: Grant reporting, record-keeping and relationship-building with funders
Insights from the other side of the desk: what funders say, what they really mean and what to do about it
"Great day jam-packed with tools and tips. I was lucky enough to attend two of your fundraising days via a grant from a funder. Well worth it. Will be reporting back to the funder that this has been invaluable for us as a small charity. Thank you Lime Green Consulting!" Jo
Dates and Timings
3rd October 2023 (10am – 12pm) and 4th October 2023 (10am – 12.45pm)
20th February 2024 (10am – 12pm) and 21st February 2024 (10am – 12.45pm)
Course facilitators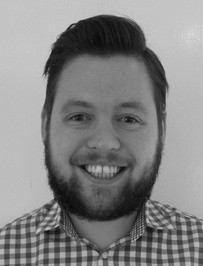 Mike Zywina is an experienced fundraising consultant and Director of Lime Green Consulting. Mike Zywina is an experienced fundraising consultant and Director of Lime Green Consulting. Lime Green Consulting help ambitious charities and social enterprises to be more strategic, become more sustainable or access new funding – they provide a mix of strategic consultancy, hands-on fundraising support, training and mentoring. Mike was previously Fundraising Manager and a member of the Senior Management Team at Link Community Development, overseeing a thriving fundraising portfolio raising £600,000 per year.
Gemma Pettman helps charities to raise both their profile and vital funds. She's supported causes ranging from city farms to youth unemployment. Demonstrating impact through storytelling is a crucial part of Gemma's work, particularly when applying to trusts and foundations. As well as raising much-needed income, she has received praise from funders for her use of sincere and straightforward language.
"I found the day extremely useful and informative. Gemma and Mike explained each section very well and in layman's terms. I feel much more confident and will put what I have learned into practice. Thank you." Emilie
Price
For this one day workshop  plus all course materials you pay:
Organisational turnover £1m +
£169
Organisational turnover £500,000 – £1m
£149
Organisation turnover £100,000 – £499,999
£129
Organisational turnover £50,000 – £99,999
£109

Organisational turnover less than £50,000

and individuals unattached to an organisation

£89
Book now
Book your place immediately with a credit or debit card via our website using Stripe, our payment processor. We'll send you a booking confirmation right away (check your spam too).
Please note our terms and conditions: we can offer a full refund provided you give us at least 7 days' notice (within 7 days you can substitute the participant for someone else).  
We prefer payment by card but if you do not have access to a payment card and would like to pay by invoice please email David, [email protected]. Please only request an invoice if absolutely necessary and if it is for an amount over £100.
If you have any questions about the course or the booking process please contact SSE's sales and marketing manager, David McGlashan on 020 7089 9120 or email [email protected].