About us
We equip people to transform their communities and improve the lives of others
We can't fix issues like poverty, climate change and ill-health alone. That's why the School for Social Entrepreneurs exists.
We help 1,000 people a year develop the skills, strengths and networks they need to tackle society's biggest problems. We run courses that equip people to start, scale and strengthen organisations that make a positive difference.
But we're not a traditional school. Learning with SSE is inspiring, action-based and accessible. We support people in other ways too, such as funding and mentoring.
Lord Michael Young founded SSE in 1997. Today we work internationally, with teams across the UK, Canada and India.
Together, we're changing lives and transforming communities.
*
The School for Social Entrepreneurs is a company limited by guarantee number 3900741 and a registered charity number 1085465, registered in England and Wales.
Our story
Check out this video from our 20th birthday party for a flavour of what SSE's all about…
For an in-depth look at SSE's recent work:
Our history
It all started with a man called Michael Young. Michael was a serial social entrepreneur, author and sociologist. He founded dozens of organisations, including the Consumers' Association and the Open University.
Michael realised that he could multiply his impact by equipping the next generation of social entrepreneurs to start and grow organisations that make a positive difference in the world.
In 1997, Michael brought together a group of 24 people who wanted to learn from him. This first SSE cohort ran from Bethnal Green in East London. It included our current CEO, Ali Wilson – see if you can spot him below!
Ali keeps us true to Michael's vision, while evolving SSE's work across the UK and internationally for positive change.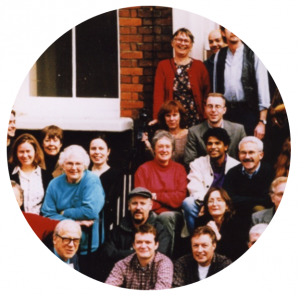 Our beliefs
Our vision is of a fair and equal society where the potential of all people is fully realised.
Our mission is to mobilise the experience of people from all backgrounds, and support them to use entrepreneurial approaches to create lasting social and environmental change.
Our values are integrity + inclusivity + empowerment.
Our commitment to diversity, inclusion & accessibility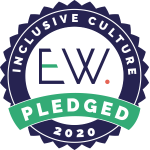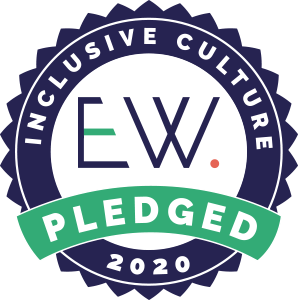 The School for Social Entrepreneurs has signed up to the EW Inclusive Culture Pledge 2020, for the third year running, because we are committed to improving the diversity of our organisation and building inclusive cultures.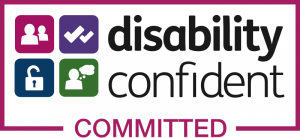 We became a Disability Confident (level 1) employer in 2020.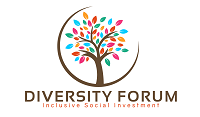 We have committed to the Diversity Forum manifesto. This means we are committed to diversity in our team, and to exploring ways to bring equality, diversity and inclusion in how investment decisions are made.
Read more on why we care about inclusion & accessibility: