Chair of trustees: Richard Collier-Keywood
Richard Collier-Keywood was Global Vice-Chairman of PricewaterhouseCoopers (PwC) from 2012 until February 2017 having previously served as PwC UK Managing Partner since 2008. In his final role, Richard chaired the Global PwC Network Executive Team and was responsible for everything from strategy through operations.
Since February 2017, Richard has taken on a number of roles including chairing the School for Social Entrepreneurs, chairing Humentum, a global NGO based in Washington DC, chairing New Forest Care, a child care company specialising in looking after some of the most behaviourally challenged children in the UK, Managing Partner of Nala Ventures & Investments LLP and is a senior adviser to DCMS on the Inclusive Economy.
Richard is a barrister and a fellow of the Institute of Chartered Accountants in England & Wales.
John Brown
John became managing director of Virgin Books in 1982. In 1987 he set up the magazine company John Brown Publishing. He is currently chairman of Wild Frontiers Ltd, Pippa Small Limited, Camara (UK) and The Watch House restaurant in Cornwall. He is a non-executive director of Punk Publishing, The Oldie, Capitalise, and Eaglemoss.
Will Churchill
Will has worked across a range of sectors, including technology transformation in healthcare, providing social enterprise support to young entrepreneurs, and as a web developer for charities and small businesses. He is currently the Technology Lead at Esmee Fairbairn, working across the Foundation to help deliver its aims. Will is also on the Finance Risk and Audit Committee.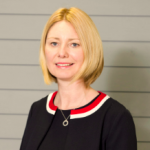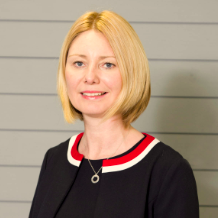 Jill Halford
Jill Halford is Head of Charities at the accountancy firm BDO LLP. She has over twenty years of experience in working in the charities sector. Jill has spent time on secondment into charities covering the Finance Director and other executive positions. Jill specialises in external audit, internal audit and advisory work for the charity sector. She is also the Treasurer of ACEVO, the membership body for CEOs in the charity and social enterprise sectors. She was also a trustee of a small domestic violence charity in London for five years and set up a small environmental NGO, where she sat on the Board as Treasurer. Jill is a trustee and member of the Finance, Audit and Risk Committee of the School for Social Entrepreneurs, based in London and has been a board member since 2019.

Steve Johnson
Steve is chief executive of AdviceUK. He has worked in the private, public and charity sectors and has over 30 years' experience of charity, social enterprise and community activity at local and national levels. In addition to SSE, he is currently a trustee of several charities and companies including the Access to Justice Foundation, LawWorks, Southern Housing Group, and VCS Insurance Ltd.

Thom Kenrick
Thom is Head of Social Strategy & Impact at NatWest Group.  He has over 12 years' experience in sustainability and corporate responsibility, is a Fellow of the Institute for Corporate Responsibility & Sustainability (FICRS), and a Fellow of the RSA (FRSA).
Thom leads the team responsible for driving NatWest Group's approach to social sustainability issues and the UN Sustainable Development Goals. This includes extensive engagement with stakeholders, including civil society, customers and investors.  Focus areas include financial capability, human rights, controversial sectors, and impact reporting.  The team also lead and deliver the bank's flagship financial education programme, MoneySense.
He is a member of our Finance Audit and Risk Committee.
Sharon McPherson
Sharon has a long history of faith led social action. She is gifted in mobilising, capacity building and upscaling Christian community outreach initiatives. Sharon is a Co-founder & Trustee of the Rehoboth Community Lunch Club, tackling the issue of supermarket & restaurant food waste and food poverty amongst the homeless community.
As well as being our Board EDI Champion, Sharon currently works for the Maternal Mental Health Alliance, engaged in the #everyonesbusiness campaign to see all women across the UK have equal access to quality perinatal care and support. For over 30 years she has worked in the public and charity sector in the area of community regeneration and family support. She is a Kinship Carer, and is actively engaged in the campaign for improvements in social policy, practice, resources and support for kinship carers, to bring about equal professional recognition to that of foster carers. She is one of the founding members of Kinship Chill and Chat, a peer support movement led by and for the benefit of Kinship Families.
Mike Phillips
Mike is a Fellow of the Institute of Chartered Accountants and former senior audit partner at PwC. Since 2011, Mike has focused on working with entrepreneurs and early-stage businesses in a variety of sectors, in either a mentoring or advisory capacity. Mike has been an SSE mentor since 2011 and continues to work with several SSE fellows. Mike is the chair of SSE's Finance, Audit and Risk Committee.
Charlotte Young OBE
Charlotte has a background in management education and development and worked for many years at the University of Westminster School of Management ultimately as Dean of Management. She was head of management development for a major international company and then a founder of YSC, the international corporate psychology practice. Charlotte was a member of the founding team at SSE with Michael Young, and was Chair of Trustees from 2004-17. She was awarded the Queen's Award for Enterprise Promotion in April 2009. Charlotte  was awarded an OBE for services towards social enterprise in the Queens Platinum Jubilee Honours List in 2022.

Yvonne Farquharson
Yvonne is a seasoned and multi award-winning social entrepreneur who specialises in developing creative, research-led programmes to improve healthcare and transform lives. Most recently, Yvonne won the Women in Social Enterprise Award 2021/22. In 2022, Yvonne was recognised on the WISE100 UK's top 100 most inspiring and influential women in social enterprise, impact investment, and mission-driven business, and was selected as one of the top 7 Social Business Leaders of the Year.
Genevieve Dowokpor
Genevieve is an experienced leader delivering global marketing and communication solutions in highly competitive business markets across a variety of industries. With over 20 years success in health & social, education, FMCG, music & entertainment, government and especially within the payments and fin-tech space, Genevieve's work in delivering end-to-end marketing and communications for start-ups and continued growth has resulted in award winning campaigns.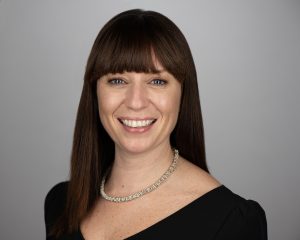 Megan Emery
Megan is currently Head of Business Transformation at Coutts & Co, where she has spent the last few years delivering business and operating model change including responsibility for the colleague and customer experience.  Her experience includes nearly 20 years working in HR, Learning and Organisational Change in a variety of senior roles across Banking and Professional Services, and she holds Chartered Membership of the CIPD.  Megan was a member of our Finance, Audit & Risk Committee for 2 years prior to joining us as a Trustee.