Richard Collier-Keywood (Chair)
Richard Collier-Keywood was Global Vice-Chairman of PricewaterhouseCoopers (PwC) from 2012 until February 2017 having previously served as PwC UK Managing Partner since 2008. In his final role, Richard chaired the Global PwC Network Executive Team and was responsible for everything from strategy through operations.
Since February 2017, Richard has taken on a number of roles including chairing the School for Social Entrepreneurs, chairing Humentum, a global NGO based in Washington DC, chairing New Forest Care, a child care company specialising in looking after some of the most behaviourally challenged children in the UK, Managing Partner of Nala Ventures & Investments LLP and is a senior adviser to DCMS on the Inclusive Economy.
Richard is a barrister and a fellow of the Institute of Chartered Accountants in England & Wales.
Charlotte Young
Charlotte has a background in management education and development and worked for many years at the University of Westminster School of Management ultimately as Dean of Management. She was head of management development for a major international company and then a founder of YSC, the international corporate psychology practice. Charlotte was a member of the founding team at SSE with Michael Young, and was Chair of Trustees from 2004-17. She was awarded the Queen's Award for Enterprise Promotion in April 2009.
Charlotte is a member of the Grant Management Committee and the Finance, Audit and Risk Committee.
Luljeta Nuzi

Luljeta Nuzi is the founder of the Shpresa Programme. The programme has received a number of awards including the Queen's Award for Volunteering in 2004, the London Youth Quality Mark Gold Award for excellence for Youth Work provision and the Marsh Award for the contribution to the fight against modern slavery.
Luljeta  received an Honorary Award as Migrant and Refugee Woman of the year in 2012, the David Crystal Award from the Chartered Institute of Linguists in 2014 in recognition of her work with Shpresa Programme fostering the study of community languages, the Ambassador For Peace from Universal Peace Federation December 2016, and more.
Luljeta is a member of the Finance, Audit and Risk Committee.
Steve Johnson

Steve is chief executive of AdviceUK. He has worked in the private, public and charity sectors and has over 30 years' experience of charity, social enterprise and community activity at local and national levels. In addition to SSE, he is currently a trustee of several charities and companies including the Access to Justice Foundation, LawWorks, Southern Housing Group, and VCS Insurance Ltd.
Steve is a member of the Grant Management Committee. 
John Brown
John became managing director of Virgin Books in 1982. In 1987 he set up the magazine company John Brown Publishing. He is currently chairman of Wild Frontiers Ltd, Pippa Small Limited, Camara (UK) and The Watch House restaurant in Cornwall. He is a non-executive director of Punk Publishing, The Oldie, Capitalise, and Eaglemoss. John is the Board's representative at the Network Strategic Forum.
Gurnek Bains
Gurnek is the founder and CEO of Global Future and a NED of Intertek Plc. He also has an extensive career as a psychologist and entrepreneur and is the former CEO and Chairman YSC, a global leadership consultancy, which he co-founded in 1990.
Naomi Mwasambili
Naomi is the co-founder and CEO of Chanua Health, a Healthcare Innovation Agency specialising in preventative healthcare products and services. Their first digital health product is an online wellbeing booking website called MyGuvu.com. In 2012 she founded Community Therapies and Training Service (CTTS): a social enterprise, training community and workplace champion focussed on preventing and reducing the impact of mental ill health, specifically on Black, Asian and migrant communities. A fellow of School for Social Entrepreneurs she is passionate about all things social business.
Naomi is a member of the Grant Management Committee. 
Mike Phillips
Mike is a Fellow of the Institute of Chartered Accountants and former senior audit partner at PwC. Since 2011, Mike has focused on working with entrepreneurs and early-stage businesses in a variety of sectors, in either a mentoring or advisory capacity. Mike has been an SSE mentor since 2011 and continues to work with several SSE fellows.
Mike is the Chair of the Finance, Audit and Risk Committee.
Joel Davis
Joel Davis is an award-winning social entrepreneur and the founder of Tutors United: a social enterprise that employs university students and provides affordable private tutoring to primary school pupils from low-income and migrant backgrounds. Joel has also been a key advisor in helping UK wide funders develop their offer to engage and support young people in social entrepreneurship.
Jill Halford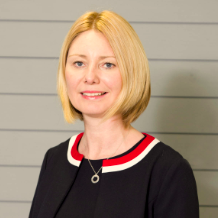 Jill Halford is a partner at the accountancy firm BDO LLP. She has over nineteen years of experience in working in the charities sector on multi location and complex engagements and has extensive knowledge of reporting under UK GAAP and Charities SORP. Jill has spent time on secondment into charities covering the Finance Director and other executive positions. Jill specialises in external audit, internal audit and advisory work for the charity sector. She is also the Treasurer of ACEVO, the membership body for CEOs in the charity and social enterprise sectors. She was also a trustee of a small domestic violence charity in London for five years and set up a small environmental NGO, where she sits on the Board as Treasurer.  She sits on the advisory board for the arts charity Hightide.
Jill is a trustee and member of the Finance, Audit and Risk Committee of the School for Social Entrepreneurs, based in London and has been a board member since 2019.
Bert Leslie (ex-trustee) is a co-opted member of the Grant Management Committee.