Lizzie Heath, Little Kitchen Magicians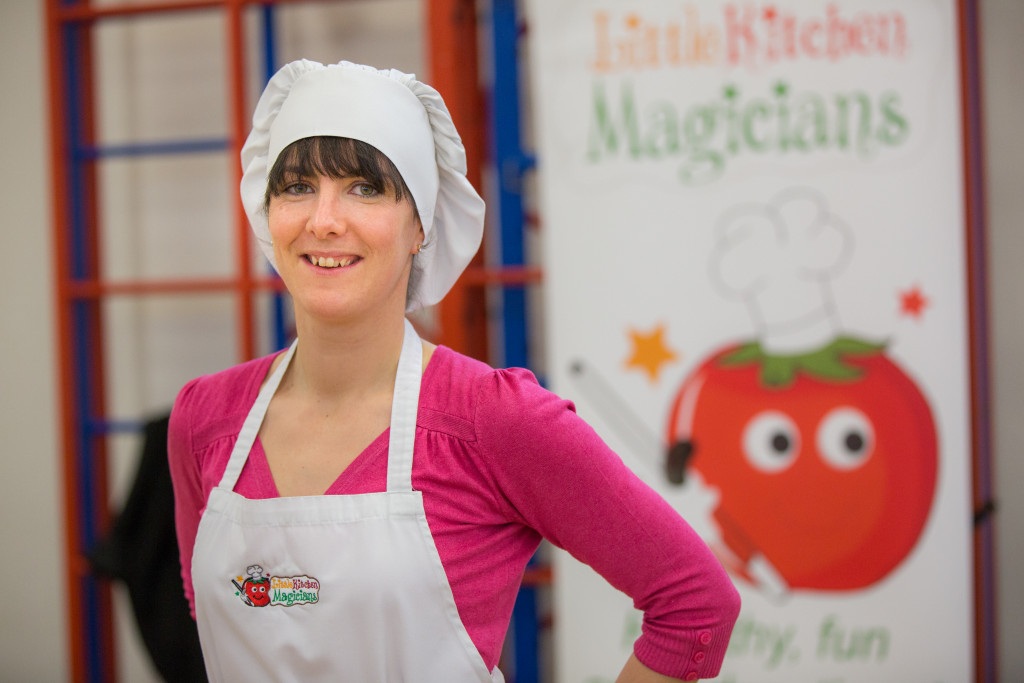 In a nutshell…

Founder: Lizzie Heath
Organisation: Little Kitchen Magicians is a mobile cookery school that teaches children, teenagers and parents essential cooking skills through fun and engaging workshops.
SSE programme: Lloyds Bank Social Entrepreneurs Start Up Programme, 2013-14
Business model: Part grant-funded, part revenue from workshop sales
SSE school: Cornwall
Regions: Cornwall
The beginning
Lizzie Heath loves to cook. Raised by food entrepreneurs on a dairy farm in Cornwall, she developed a taste and appreciation for good food from an early age.
"I've always been interested in food," explains Lizzie, who worked as an events manager before starting Little Kitchen Magicians. "I completed several food courses and volunteered in a local school and the Cornwall Health Promotion Service."
But it wasn't until Lizzie became a mother in 2010, and saw first-hand the lack of understanding around food, that the idea for Little Kitchen Magicians began to form. "I started going to baby and toddler groups and was concerned by the amount of high fat and sugary snacks being consumed by young children," recalls Lizzie. "I felt it was important that children got involved with cooking from a young age – this is a life skill."
The programme
In 2013 Lizzie joined the Lloyds Bank and Bank of Scotland Social Entrepreneurs Start Up Programme, while still working part time as an events manager. At that time, Little Kitchen Magicians was still very much an idea – but the programme changed all that.
"The programme let me create my dream and actually make it reality. I don't think my business would have started when it did without it."
The impact
Little Kitchen Magicians pops up all over Cornwall, and has educated thousands of children and young people about the importance of healthy food and nutrition. Working closely with housing associations, schools and local councils, Lizzie and her volunteers teach those with limited access to food education and facilities, while also putting on family workshops in hotels and at food festivals.
More recently, working alongside the community food bank, Little Kitchen Magicians offer holiday provision cookery workshops to local (mainly primary school) families who rely on free school meals. "Nationally, there is a large need to support families during the holiday period, and this includes Cornwall too!", explains Lizzie.
"We're working even more closely with our local community."
"Every workshop is different, we want to have maximum impact on the children. The impression it leaves on them is amazing, whether it's a child saying she wants to be a chef when she's older or a less adventurous eater trying something new – the workshops make a real difference."
As for the programme, Lizzie says she still benefits from its support. "Even now the programme has finished, there are still networking groups and opportunities to hear from speakers," she says.
"It's a family, it keeps on going."
Want to keep up to date with Little Kitchen Magicians? Check out their website, and follow them on Facebook & Twitter.