Claire Prosho, Claire's Transgender Talks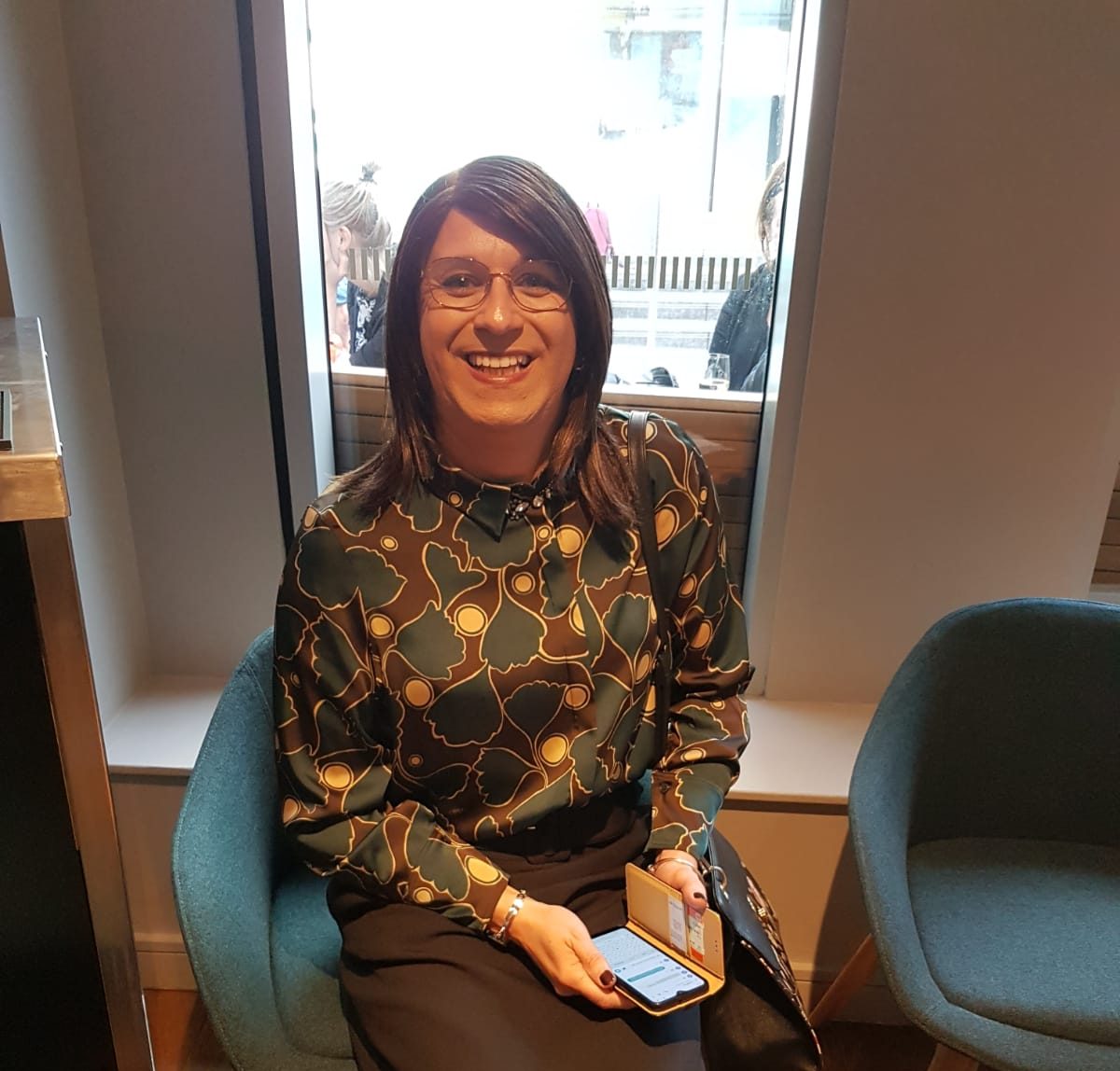 We had a chat with Claire about her new project, Claire's Transgender Talks, just days after she won some funding at Thurrock Soup. Go Claire!
In a nutshell:
Founder: Claire Prosho
Organisation: Claire's Transgender Talks helps organisations, employers and individuals in the South East and London to understand transgender identities and the issues faced by the transgender community through training, education, resources and advice.
Business model: The sale of workshops and training
SSE programme: Thurrock Social Entrepreneurship Programme 2019
Supported by SSE in the East of England
The beginning
"The transgender community is one of the most marginalised communities in the UK", says Claire, founder of Claire's Transgender Talks. "Between social exclusion and stigma, employment discrimination and active misinformation pushed by the UK media, transgender people suffer from incredibly high rates of suicide, discrimination, abuse and hate crime."
41% of trans adults experience hate crime, but 79% goes unreported*
Claire came out as transgender during 2017 after ignoring, suppressing, denying and then finally accepting her identity. "While the majority of colleagues were fantastic, the way things were handled organisationally left much to be desired", Claire reflects. "I found myself answering the same questions repeatedly and with very little support." She decided to quit, and put her energy into her newly formed social enterprise, Claire's Transgender Talks.
The training and awareness organisation offers workshops to businesses and individuals exploring transgender identities, issues and discrimination, whilst debunking common misconceptions.
51% have hidden or disguised the fact that they are LGBT at work because they were afraid of discrimination.*
Through training, Claire has seen an average shift in attitude from negative to positive of around 22%, with the biggest individual attitude shift of 60% from 'very negative' to 'mostly positive'. Confidence levels of attendees in dealing with transgender people shifted from an average of 40% to around 90%.
The programme
When Claire joined our Thurrock Social Entrepreneurship Programme she was also dealing with some unaddressed mental health issues, including a recent diagnosis of ADHD. "But I always looked forward to attending the sessions every month; seeing the rest of my group, all of whom I consider to be friends," Claire says.
Through the practical, action-based programme, Claire has grown in confidence, empathy and ability. "Networking and talking to people has been a serious weak point for me. But between the course and mentoring components it's given me the ability and confidence to do this," she explains. Claire recently pitched her business at Thurrock Soup, a Dragon's Den style event for local ideas with a social enterprise twist, winning and securing a small amount of local funding.
"I really valued the level of support and confidence building."
Claire has become truly integrated into SSE. "I was asked to come back as a witness for assessment day for the next cohort, and spent the morning talking to applicants about my experiences – something I never would have been able to do at the start of the programme," she says.
Interested in the programme? Apply now
The future
Now that the programme is done and dusted, what's next for Claire's Trans Talk? Claire hopes to build on what she has learned with her cohort. She is eager to develop a stronger web presence and deliver more training, the core offering of her organisation.
Top tip for other social entrepreneurs
"Networking is fundamental to driving social change."
Want to get in touch with Claire's Trans Talks? Check out their Facebook page.
*Stonewall LGBT in Britain Trans Report 2018