Mary Anne Barclay, Singing for Lung Health Colchester

In a nutshell…

The beginning
Mary Anne Barclay was always ambitious. After studying classical music at Oxford, she worked for an orchestra before training as a music therapist at the Guildhall School of Music in London. "I wanted to innovate," explains Mary Anne. "I wanted to be creative and be a leader."
So when the opportunity came to lead a 12-week pilot for a community choir, in partnership with the British Lung Foundation, she leapt at it. "The idea was to help people suffering from lung disease, so I chose songs that prolonged the breath out, which would hopefully improve the participants' lung capacity," explains Mary Anne.
It worked. Residents joined the choir and their health improved, now she just needed to expand.
The programme
"When I started the programme I was expanding from one group to three," recalls the harpist. "But I'm quite young and none of my friends or family run a business, so I needed to see what models were out there and how it could be done."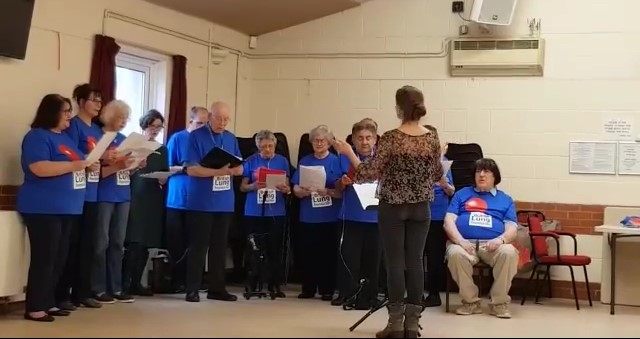 She also needed Singing for Lung Health Colchester to become sustainable. "Before starting the course all my income was from grants. But then I started charging a small fee – £3 per session – putting on concerts, and receiving a salary from the hospital where I was holding lessons. I developed much more stability for the long term."
"I developed much more stability for the long term."
The future
Mary Anne has big plans for Singing for Lung Health Colchester. With GPs and nurses increasingly encouraged to refer patients to community-driven services, known as 'social prescribing', she's eager to get her singing classes approved and begin receiving referrals.
There's even a plan for a franchise. "You can replicate it anywhere, it's tried and tested. I had an idea of how society could change and how it could look – and now I have the confidence to set things up and just go and do it!"
Want to keep up to date with Singing for Lung Health Colchester? Check out their website.