Mona Shah, Harry Specters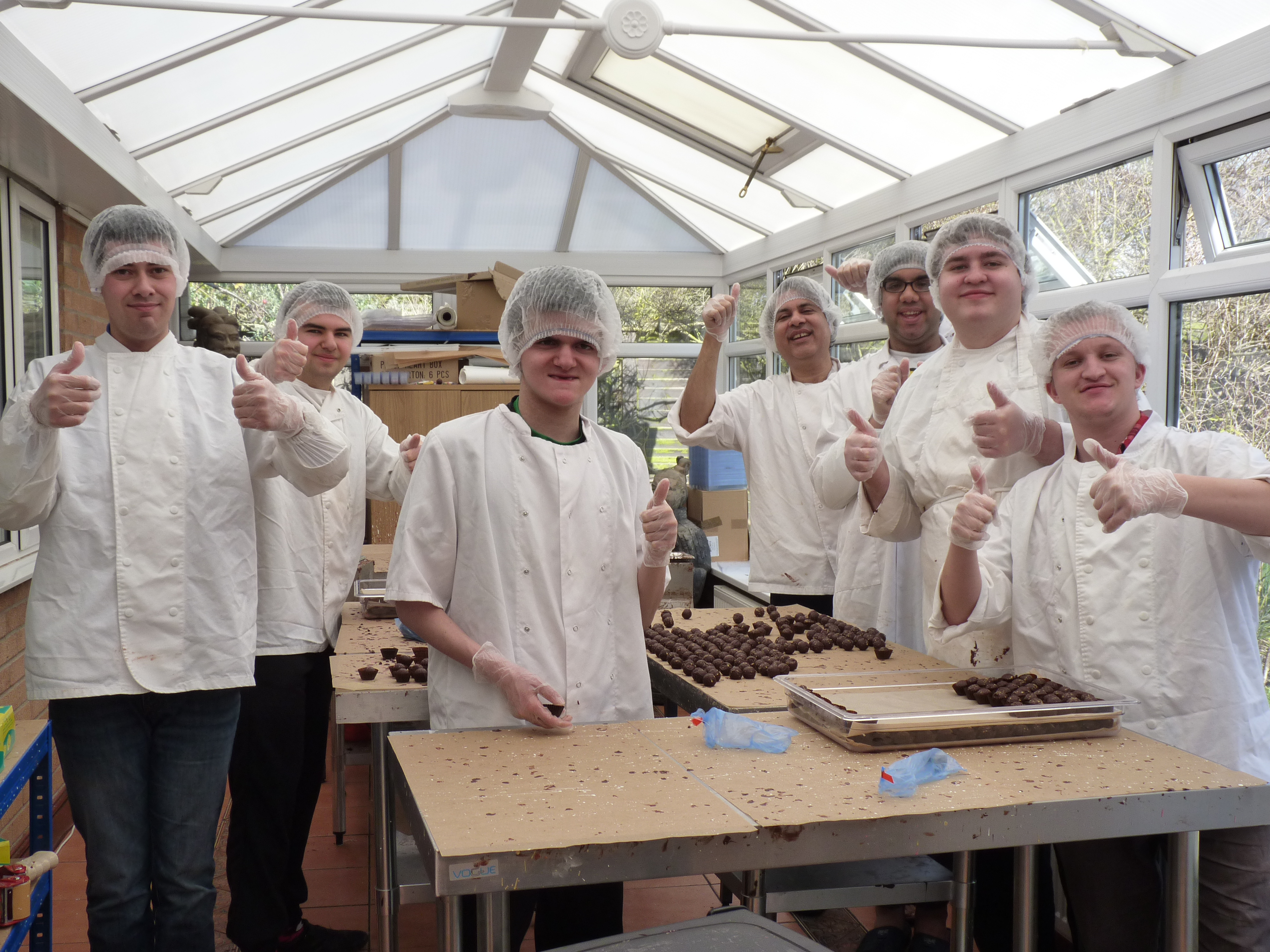 Based in Cambridge? Chocoholic? (Aren't we all?!) Check out Harry Specters' flagship bricks-and-mortar store in The Grafton Centre, Cambridge.  
What does your social enterprise do?
Harry Specters make fresh, handmade award-winning chocolates while training and employing young people with autism. We offer both work experience and employment opportunities to young people with autism who are either completing, or have just left full-time education.
In the two years we have been going, we have worked with 100 students from a local special needs school and provided work experience to 40 students. We have both part-time and contract workers helping in the production and packaging of chocolates, photography and graphic design, and back office work. We offer hope and confidence to the young people who work with us.
 What motivated you to start Harry Specters?
I have a son – Ash – with autism, and like other parents and carers we were worried about what he would do once he left full-time education. My husband and I were aware of the positive qualities people with autism could bring to the workplace. With their attention to detail, enjoyment of routine and repetitive work, and working best in a structured environment, people with autism are ideal for the chocolate business.
I realised I could combine my passion for chocolate with my passion for making a positive difference in the lives of people with autism. Ash suggested the name and Harry Specters was born.
What is your business model?
We are based in Cambridge and offer fresh, handmade premium chocolates. We use ethically sourced cocoa and locally sourced ingredients, with no artificial colours, flavours or preservatives. We sell online and directly to the corporate sector. Our clients include BT, PwC, Lloyds Bank, Santander, Microsoft and Hogan Lovells. People buy from us, not only because we offer high quality products and great customer service, but because they want to support us in our social cause. As a social enterprise, we have committed 60% of our profits to improving the lives of people with autism.
What was your biggest challenge in starting your social enterprise?
The biggest challenge was the fear of the unknown. I had been working in corporate services in the NHS and it was a big step to leave the safety of a full-time role against the advice of friends and colleagues! I was stepping into a world, a world of social entrepreneurs, that I had no experience of. But I felt that if I didn't take that plunge, I would always wonder what would have been. And there was always the fear for my son's future driving me. Fear can be a very strong motivator and it was enough to give me the strength and determination I needed.
How has the School for Social Entrepreneurs supported you?
When I first entered the world of social enterprise, I had very little knowledge about what it involved. It was through the SSE programme that I got a better understanding of the sector. The Lloyds Bank Start Up Programme covers the basics one needs to know when starting a social enterprise. The programme also introduces you to other social entrepreneurs and gives you access to corporates that support social enterprises.
The best thing about being  part of SSE was having people who believed in me and my idea, shared in my passion to make a change and encouraged me every step of the way. Having that kind of support when I was starting out made a huge difference and I will always be grateful.
What are your plans for the future?
In the past two years, demand for our chocolates has steadily been increasing. We are currently working at maximum capacity and are looking to move to a purpose fitted production unit to be able to meet this demand. This will also create more employment and training opportunities for people with autism and increase our social impact. By this time next year, we have plans to supply hotels, have a factory outlet and supply Waitrose and other premium stores!
What would your advice be to a budding social entrepreneur?
Be very passionate about the social change you are trying to achieve, because without the passion, it will be very difficult to keep persevering in the face of the challenges you will face. And above all, keep moving forward!
If you've been inspired by Mona's story take a look at our courses and see how we can help make your idea a reality.