Debra Nicholson, Wind Energy Museum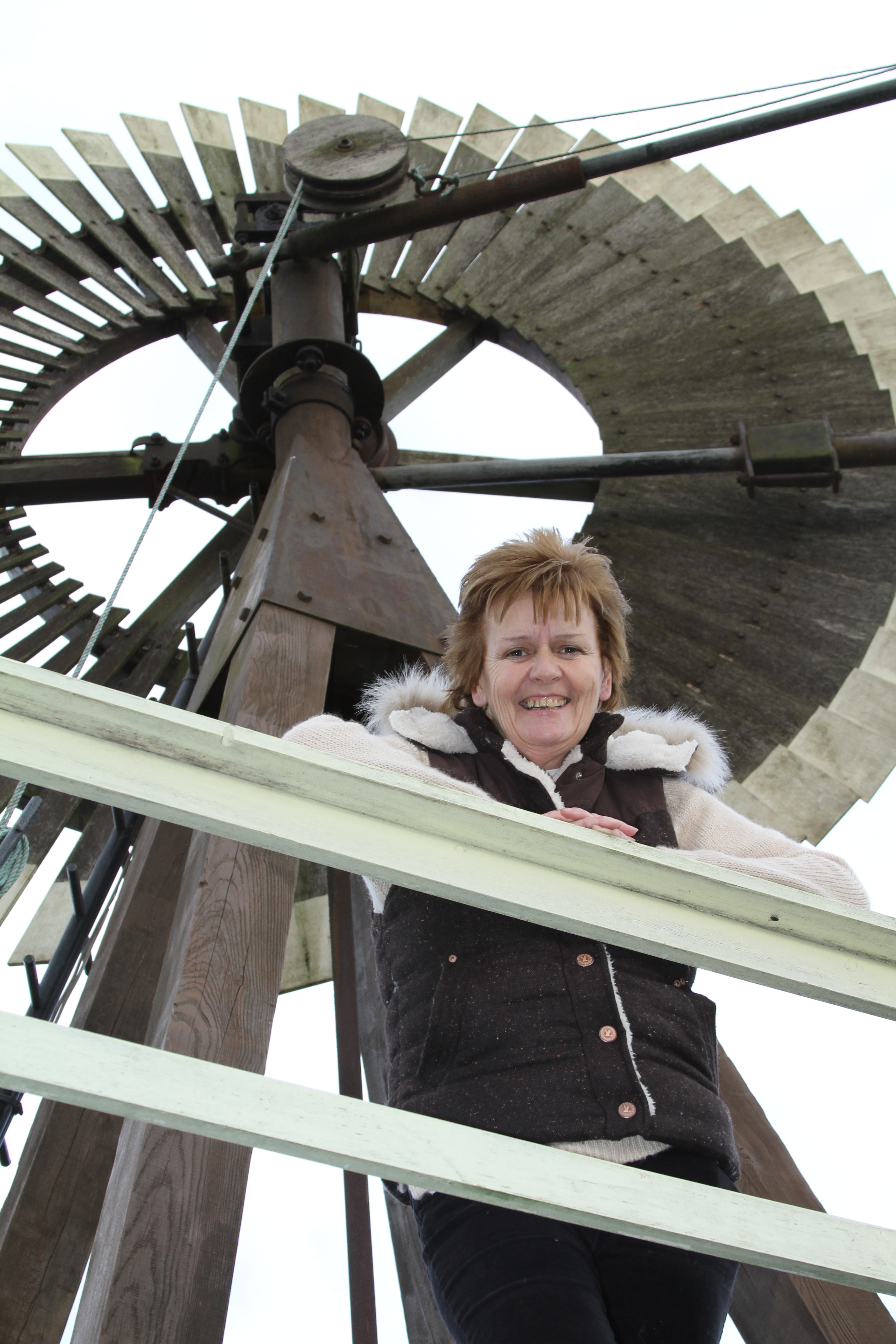 In a nutshell…

Founder: Debra Nicholson
Organisation: Set in the picturesque Norfolk Broads, The Wind Energy Museum is a collection of windmills and windpumps dating back to the late 19th century, collected from the UK, America and Australia.
SSE programme: Lloyds Bank Social Entrepreneurs Start Up Programme 2015-16
Business model: Grant funding combined with museum admission sales and fund raising events.
SSE school: SSE East
Regions: Norfolk
The beginning
If you told me 20 years ago I'd be doing this today, I'd say you were around the bend! My background was in international banking. That's how I met my husband. We lived in Essex before moving to Norfolk.
If you told me 20 years ago I'd be doing this today, I'd say you were around the bend!
When we came here I didn't know a soul. So I did an A-level in photography, to meet people, and chose Thurne Mill as my project because I'd loved it since I was a child. My daughter suggested I get in touch with the owner, Bob Morse, and over time we developed a close friendship with him. We'd help Bob maintain the mill and the rest of his collection of windpumps and wind-related artefacts. And then in 2000 he asked me, "Do you think you could look after the collection when I'm gone?" I said yes.
The programme
I joined the Lloyds Bank Social Entrepreneurs Start Up Programme to find a way to make the collection money. I wasn't sure if I fitted in at first. Lots of the others were helping people who had been to prison or were working with mental illness. I was doing something completely different: the Wind Energy Museum is a collection of windmills and windpumps dating back to the late 19th century. But it didn't matter – I did fit in, and I found everyone's passion so inspiring.
The programme helped me figure out the right structure for the museum. I was running it as a company limited by shares before, but that wasn't right, so I changed it to a company limited by guarantee – and the course helped me do that. My mentor from Lloyds Bank, Peter Basford, was also out of this world, and he's now on my board.
"My mentor was out of this world – and he's now on my board!"
The impact
The museum helps people different people in different ways. We had a group of young people do an eight-week placement here recently. They came through a charity in Yarmouth that helps youngsters not in education, employment or training. I asked them to transform the museum into a Winter Windmill Wonderland with a Santa's grotto for Christmas. They did it brilliantly!
We also have residents from care homes and local schools come to visit, and we're running a series of mindfulness walks to Thurne Mill, which are beautiful and very relaxing. We're even working with an entrepreneur who's on the Start Up Programme! He's organised an ethical networking event that will involve attendees painting Thurne Mill. So the SSE is still involved, which is brilliant!
Want to keep up to date with the Wind Energy Museum? Check out their website, and follow them on Twitter & Facebook.