Barry Allard, The Feed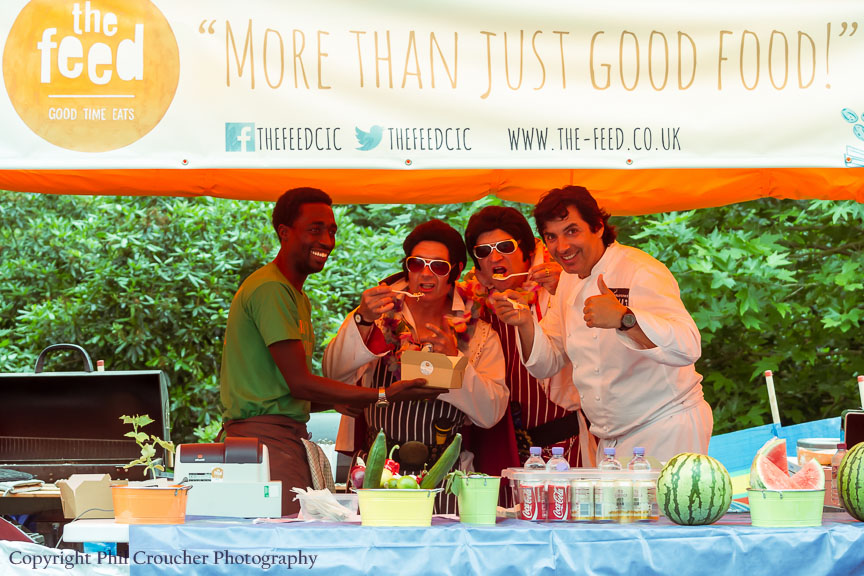 What does your social enterprise do? 
The Feed offers coaching and employment opportunities in catering to homeless people. We support them towards employment by providing training and work experience. When you eat with us you get more than just good food, you empower homeless people to live a fulfilling life of their choice through coaching and catering.
At the time of writing, The Feed's team consists of five volunteers and our head chef Munya, who has been through homelessness and was supported and coached through our main organisation LEAP– and is now supporting people though their journey. I hope to see The Feed develop into an academy in its own right providing multiple, paid employment opportunities for people who have experienced homelessness.
What motivated you to start your social enterprise?
After taking some time to go traveling, I returned to my hometown of Norwich more open hearted and determined to make change. I gained employment within the homeless sector but I became frustrated at the lack of provision for single homeless people and felt that I could develop a business that could maximise opportunities and make more lasting change.
Why are you passionate about this cause?
1 in 10 people in the UK are homeless in their lifetime; there has been a 13% increase over the last year.  This should not be the case in an affluent western society. Homelessness is not just a lack of bricks and mortar. It is often a symptom of underlying social problems, including family breakdown, poor mental and physical health, drug abuse, low skills, unemployment and poverty.
How has the School for Social Entrepreneurs supported you?
SSE is an organisation that encourages active and practical learning, which I strongly believe is the correct way to develop people's ideas into reality. I particularly enjoyed the Action Learning Sets which helped me get to the root cause of my issues and build deeper understanding of myself and my enterprise.
Being on the Lloyds Bank Social Entrepreneurs Programme has provided me with a great space to meet, share and network with like-minded individuals who are passionate and motivated and connected to the issue which they want to tackle. My peers on the course have become friends and networks and I am sure we will continue to grow our ideas!
If you've been inspired by Barry's story take a look at our courses and see how we can help make your idea a reality.