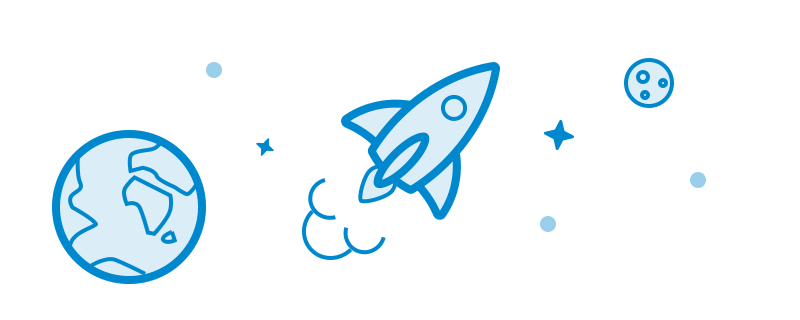 What funding is available for social entrepreneurs?
If you are looking for funding to help you get your social enterprise up and running, there are a number of organisations who offer grants to social enterprises, charities and community projects as well as organisations who are offering social investment. This page brings together details of many organisations that offer this type of support. As such sources of funding often change, this list is intended only as a starting point and is not a definitive list. We have also included grant information and search providers that could help you further in your search for funding.
Jump to: Grant providers Grant information Social investment
SSE workshops that could support you:
Witness Session
Watch: Alastair Wilson, Chief Executive of the School for Social Entrepreneurs talks about pitching for funding when you're a start up. 
 Grant Providers
Name

About

Contact

Arts Council
The Arts Council England is the national development agency for the arts in England, distributing public money from the Government and the National Lottery.
www.artscouncil.org.uk/funding
Big Lottery Fund
Gives grants to community groups and projects that improve health, education and the environment.
0845 4 10 20 30
general.enquiries@biglotteryfund.org.uk
www.biglotteryfund.org.uk
BBC Children in Need
Gives grants each year to organisations supporting disadvantaged children and young people in the UK.
0345 609 0015
pudsey@bbc.co.uk
www.bbc.co.uk/pudsey
CAN Invest
CAN provides finance; business advice and support; investment readiness advice and support. Support is available to social enterprises; charities; cooperatives/mutuals. CAN provide grants from £25,000- 200,00 for working capital; development capital
www.can-invest.org.uk
City Bridge Trust
Gives grants to organisations and usually only supports work which most closely measures up to its published priorities and delivers good outcomes.
020 7332 3710
citybridgetrust@cityofl ondon.gov.uk
www.citybridgetrust.org.uk
Comic Relief
Comic Relief's UK grant giving strategy is based around five themes: Better Futures, Healthier Finances, Safer Lives, Stronger Communities and Fairer Society.
020 7820 2000
info@comicrelief.com
www.comicrelief.com
Community Foundations
With more than £224m in endowed funds and providing about £70m in grants a year, community foundations are one of the UK's biggest non-statutory community grant-makers. Community foundations manage funds donated by both individuals and organisations.
www.communtiyfoundations.org.uk
Esmée Fairbairn Foundation
Gives grants across four main areas: Arts, Children and Young People, Environment and Social Change as well as the Food funding strand. Three types of support are available: grants, social investments and Grants Plus support.
T 020 7812 3700
info@esmeefairbairn.org.uk
www.esmeefairbairn.org.uk
Garfield Weston Foundation
Recent funding has supported projects in the following categories: Arts, Community, Education, Welfare, Medical, Religion, Youth and Environment.
020 7399 6565
www.garfieldweston.org
Henry Smith Charity
Gives grants for work with groups experiencing social and/or economic disadvantage (e.g. people with disabilities) and to work that tackles problems in areas of high deprivation.
020 7264 4970
www.henrysmithcharity.org.uk
Heritage Lottery Fund
 Gives grants to sustain and transform the UK's heritage.
020 7591 6151
london@hlf.org.uk
www.hlf.org.uk
Paul Hamlyn Foundation
Gives grants to organisations that help people realise their potential and improve their quality of life through the arts, education and social projects.
020 7812 3300
information@phf.org.uk
www.phf.org.uk
Santander Foundation
Operates a Community Plus scheme providing grants of up to £5,000 to small local UK charities; and a Central Fund for projects in the UK that meet one or both of the Foundation's priorities – Education & Training, or Financial Capability – and must directly help disadvantaged people.
grants@santander.co.uk
www.santanderfoundation.org.uk
Santander / Crowdfunder UK
Santander has £200,000 to support Changemakers who turn to the Crowd to make great ideas happen.

The Changemaker Fund has been created to support projects that help disadvantaged people to have confidence in the future by building skills and knowledge or innovative ideas that help communities prosper.

crowdfunder.co.uk/funds/changemaker
The London Community Foundation
Gives grants to small community groups and charities across London to projects tackling a variety of social issues.
020 7582 5117
info@londoncf.org.uk
www.londoncf.org.uk
Lloyds Bank Foundation for England and Wales
Funds charities working with people aged 17 plus who are experiencing multiple disadvantage at one of the critical 'transition' points in their life and helping promote practical approaches to lasting change.
0870 411 1223
enquiries@lloydsbankfoundation.org.uk
www.lloydsbankfoundation.org.uk
Sport England
Sport England focuses investment on organisations and projects that will grow and sustain participation in grassroots sports, create opportunities for young people to excel in sport and support local authorities to unlock local funding.
www.sportengland.org/funding
The Tudor Trust
Prefer to help smaller, community-led organisations which work directly with people who are at the margins of society: organisations which support positive changes in people's lives and in their communities.
020 7727 8522
www.tudortrust.org.uk
Trust for London
Gives grants to works that develop new and imaginative ways of addressing the root causes of London's social problems, especially work which has the potential to infl uence and change policy, practice and public attitudes. Areas it will fund under are: employment; advice; social justice issues; and violence.
020 7606 6145
info@trustforlondon.org.uk
www.trustforlondon.org.uk
UnLtd
Gives grants to individuals that have great ideas for creating social change in their local area.
0207 566 1100
comms@unltd.org.uk
www.unltd.org.uk
Wandle Community Grants Programme
Grants of up to £8,500 for organisations with community projects that benefit residents in Wandle's 9 London boroughs of operation,
020 7833 1772
wandlecommunitygrants@cdf.org.uk
www.cdf.org.uk
Grant Information Providers
| | | |
| --- | --- | --- |
| Name | About | Contact |
| Association of Charitable Foundations (ACF) | The Association of Charitable Foundations is primarily an information and support organisation for grant-making trusts and foundations in the UK. It does not make grants itself but it represents the interests of its members by promoting good practice in grant-making and the effectiveness of trusts and foundations. Other activities include providing framework for sharing experiences and good practice, research, policy and influencing work, but also venture philanthropy and social investment. | www.acf.org.uk |
| Directory for Social Change | The Directory for Social Change produce several pay to register search engines which provides access to a wide range of funders including trusts, government funds, company giving and grants for individuals. | www.trustfunding.org.uk www.governmentfunding.org.uk www.companygiving.org.uk www.grantsforindividuals.org.uk |
| Funding Central | There are many sources of grant funding, and new initiatives are launched all the time by national bodies such as the BIG Lottery Fund as well as various trusts and foundations. It can be very time consuming to keep a track of all of the various grant opportunities, so we recommend that you use an internet-based tool to take the strain out of your search. This free website will help you search under particular themes. It will also keep you up to date with new opportunities tailored to your needs. | www.fundingcentral.org.uk |
| Funding Information | Funding Information is an online pay-to-register website with a database of grants, contracts and loans from charitable trusts and foundations, Government, National Lottery, Europe and companies Funding is available to social enterprises; charities; voluntary and community organisations; social businesses; cooperatives/mutuals; un-constituted community groups. | www.fundinginformation.org |
| Grants Online | Grants Online is a comprehensive funding information service. It provides information on grant funding opportunities from the European Union, UK Government Agencies, the Lottery as well as Grant making Trusts and Foundations. This site operates on a subscription basis. | www.grantsonline.org.uk |
| JFbgrants | j4bgrants is a free-to-register website with a database of European, UK Government and other sources of grant funding. The site is available to social enterprises; charities; voluntary and community organisations; social businesses; cooperatives/mutuals; unconstituted community groups. | www.j4bgrants.co.uk |
Social Investment Providers
Our partner Good Finance exists to help charities and social enterprises navigate the world of social investment. They offer lots of free resources, like this diagnostic tool, which helps you discover what type of finance could be right for you.
| | | |
| --- | --- | --- |
| Big Issue Invest | Big Issue Invest provide finance to social enterprises, community organisations, charities and businesses that are socially-driven. | www.bigissueinvest.com |
| Bridges Ventures | Seeded by the Bridges Charitable Trust in 2008, the fund was launched in August 2009 and has raised nearly £12m for investment in scalable social enterprises and charities delivering high social impacts and operating sustainable business models. | www.bridgesventures.com |
| CAN Invest | CAN Invest supports voluntary, community and social enterprises (VCSEs) to build sustainable businesses by providing capital and business support. | www.can-invest.org.uk |
| CAF Venturesome | CAF Venturesome offer financial support of between £25,000 and £350,000 to social enterprises and charities. They have made over 500 social investments, totalling over £40m. | www.cafonline.org |
| Charity Bank | Charity Bank offers loans from £50,000 up to £3.25 million to charities, social enterprises and other organisations. | www.charitybank.org |
| Esmée Fairbairn Foundation | Since 2008 Esmée Fairbairn have made over 109 social investments. The foundation commit up to £35m in social investments and invest in a diverse range of organisations including charities, social enterprises, community benefit societies and other social investment funds. | www.esmeefairbairn.org.uk |
| Ethex | Online market for positive investments. Supporting social businesses and uniting ethical investors. | www.ethex.org.uk |
| Key Fund | The Key Fund provides investments and development support to Social Businesses based or operating in Northern half of England. | www.thekeyfund.co.uk |
| Northstar Ventures | The North East Social Investment Fund invests in Social Enterprises with individual investments ranging in size from £100k to £1m. Organisations should be located, or have substantial operations in the North East of England. The Fund will also invest in organisations that are willing to relocate to the region. | www.northstarventures.co.uk |
| RBS | RBS Social & Community Capital is offering Loan Funding of between £30,000 and £750,000 depending on the type of organisation, to enable Social Enterprises to gain the finance they need to expand their market. | www.inspiringenterprise.rbs.com |
| Resonance | Resonance help social enterprises raise capital from investors who share their values.  They can help you in a number of ways, including investment readiness and/or deal arranging. | www.resonance.ltd.uk |
| Social and Sustainable Capital | SASC provide between £250,000 to £3 million in the form of loans, participation loans and equity to organisations that consider the delivery of their social mission a core part of their long term strategy. | www.socialandsustainable.com |
| Social Investment Business | SIB is a social investment specialist and manage one of the largest social investment portfolios in the UK of over £110 million. They manage a variety of funds for VCSE organisations. | www.sibgroup.org.uk |
| Social Investment Scotland | Social Investment Scotland (SIS) is the largest not for profit provider of business loans to the third sector in Scotland as well as being a social enterprise and registered charity. | www.socialinvestmentscotland.com |
Find more social investment and consultancy information here.