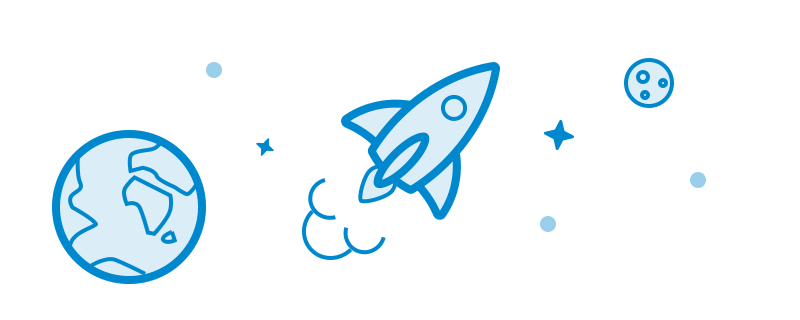 Finding a social enterprise mentor
When starting up a social enterprise there will be lots of new challenges and critical decisions to make. How do you ensure you're making the right choices so you can succeed in making the impact you want to make? Having someone on your side with business experience that can offer good advice can be a godsend. And for that, you need a mentor.
What is a mentor?
There are no hard and fast rules, but essentially a mentor is someone you respect and want advice from. Often, they have trodden the path that you are about to embark on, and can advise you on what to watch out for along the way.
Why do you need a mentor?
If you're running a social enterprise for the first time, there will be plenty of challenging obstacles. A mentor can not only plug gaps in your knowledge, but offer advice on what they did in certain situations.
"I was keen to receive guidance and challenge on growing a sustainable venture from day one, setting up a robust financial model that was fit for purpose and growth matched with significant social impact," reports Celia Hodson, founder of Hey Girls, a social enterprise challenging period poverty, when asked about finding a mentor.
Hodson has had several mentors at different stages of her business. She believes it's fine to work with one for a specific reason, before moving on and finding another that can help with something else. Several social entrepreneurs also told us that mentors can introduce you to valuable business contacts.
Why might a mentor offer to help?
Principally because they like the look of your venture and would like to see it succeed. Most people want to make the world a better place, so offering someone the opportunity to help your social enterprise succeed will likely be more persuasive than a purely commercial entrepreneur. A mentor might also be drawn to your personality, believe that you have a good chance of making it work and see things in you or your venture that mirror their own journey.
Crucially, they'll feel that they can offer you the right advice. It might be that they work or have worked in the same sector, or perhaps that they have people in their network that might be useful to you in your business.
---
Want more support to start up? Discover our Lloyds Bank & Bank of Scotland Social Entrepreneurs Start Up Programme 2020/21. 
---
 What sort of mentor do you want?
In short, it depends. Some social entrepreneurs we spoke to for this article said that one of the most important things they looked for in a mentor was someone who would offer a different point of view and challenge their own thinking. Finding someone with demonstrable expertise in a particular sector or stage of business was also very useful. Other social entrepreneurs appreciated having a sounding board to bounce their ideas off of, to see how they are received. The consensus was that having a "critical friend" is useful when big decisions need to be made.
When looking for your first mentor, consider the following questions.
Would you prefer someone that has a sustainable social enterprise, or someone with a career in the private sector?
Do you want someone that has experienced failure? As an entrepreneur, you can often learn more from why something failed than why it succeeded. As the famous wild-haired physicist Albert Einstein said: "Success is failure in progress".
How do you introduce yourself?
Can somebody you know introduce you, either by email or in person? An introduction from a mutual acquaintance is more likely to get a response, if only out of courtesy to the person making the introductions. In sales terms, that's a "warm lead". However, if you don't have any links you can take advantage of, there are plenty of ways to try your luck from a standing start.
Expert Impact is an organisation specifically for introducing social entrepreneurs to mentors. UnLtd, the foundation for social entrepreneurs, also offer a mentoring service to social enterprises they award grants to. And of course, many of the programmes that we run include helping you to find a mentor too.
If you already have someone specific in mind, their company website may list their email address. If not, Googling them (eg 'John Smith Big Issue email') is often surprisingly revealing.
In the digital age we live in, social media makes so many people "gettable". Your method of getting connected to your target can depend on your personality and the type of relationship you want to have with your mentor.
If you're a naturally gregarious, easy-going person then Twitter might be your preferred way. Or if you see your relationship with a mentor as purely business, LinkedIn might seem more appropriate. On your desired mentor's LinkedIn profile, click on the three little dots next to their name. The resulting drop down menu offers you the chance to connect and – here's the crucial bit – add a note in doing so. This is your opportunity to sell yourself and your social enterprise.
Include reasons to get them interested. What similarities does your business have with theirs and why do you admire them?
From there, it's probably a little like dating. Find a mutually agreeable time and offer to meet in a place convenient to them. Once you have met, you can assess your compatibility. It's always useful to ask how much time your potential mentor would be willing to offer on a monthly basis to make sure it's aligned with what you're looking for.

Can mentors be found offline?
Yes! The best thing to do is get out there and talk to people, and there are plenty of networking events put on by social enterprise organisations throughout the year to help you do it. Membership body Social Enterprise UK has a dedicated events section on its website and the social enterprise magazine Pioneers Post has a newsletter you can sign up to that often lists sector meetups.
Business incubators and accelerators often match enterprises with mentors too. Hatch is one that focuses on social enterprises and has a gallery of diverse mentors, many from blue chip companies. Several corporates also provide support for social entrepreneurs, including PwC, who run a Social Entrepreneurs Club that promises mentoring opportunities. Also worth checking out: Prince's Trust and One Millions Mentors (both for youth mentoring); Cranfield Trust; Bathtub2Boardroom; and Hatch.
Your venture will benefit from an experienced ally onboard. So go get 'em.
---
Want more support to start up? Discover our Lloyds Bank & Bank of Scotland Social Entrepreneurs Start Up Programme 2020/21. 
---
Want to keep learning? We recommend reading these next:
Lots of information and 15,000 mentors at your disposal on the mentorsme website.
Startups.co.uk also offers a wealth of material on the benefits of getting a mentor.
Read more from SSE: