Lloyds Bank and Bank of Scotland Social Entrepreneurs Start Up Programme 2018
You're committed to helping people in need or improving the environment. And you're in the early stages of setting up a social enterprise, charity or impact project to make it happen.
Now you'd like some support to get things up-and-running.  (If your project already makes more than £15,000 a year, try Trade Up.)
This programme could help you:
Learn how to set up and run your organisation: 14 learning days, spread over a year.
Fund your project with a £1,000 grant.
Get to know other social entrepreneurs, who'll support your plans and help you through tough times.
Overcome challenges with the support of a one-to-one mentor.
Applications open in early spring 2018.
There is no cost to you at any point, thanks to our partners Lloyds Bank, Bank of Scotland and Big Lottery Fund.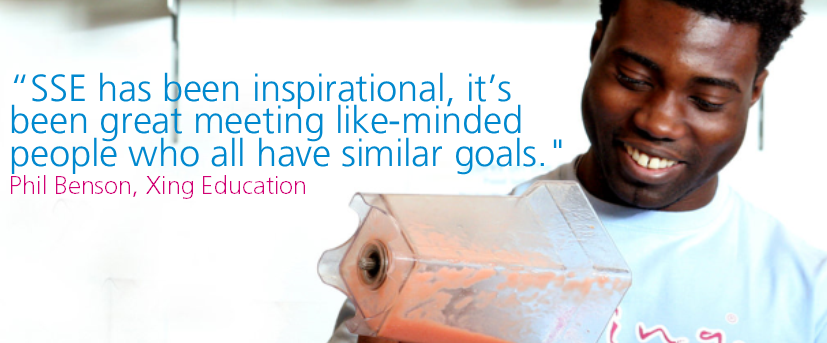 More info…
Who can apply?
Any adult (aged 16+) who is committed to improving the lives of other people or the environment, and wants to set up a social enterprise, charity or impact-led project in the UK that makes money.
You don't need any educational qualifications.
We welcome ex-offenders, people with disabilities, and long-term unemployed.
When and where does the course run?
October 2018 to October 2019. You'll need to attend a day or two a month of learning at one of our locations across the UK.
What's the learning like?
You'll be in a group of about 20 people from all backgrounds, sharing experiences and supporting each other. You'll hear from social entrepreneurs who've been there and done that. Learning at SSE is hands-on, practical, inspiring and fun! We're definitely not about essays and textbooks. Read more about learning at SSE.
The Start Up programme will help you:
Set up your organisation, using a suitable legal structure
Make money, develop your business model
Manage finances
Develop your impact and purpose
Keep a work/life balance
Build networks
Do marketing and social media
Build confidence in your leadership skills