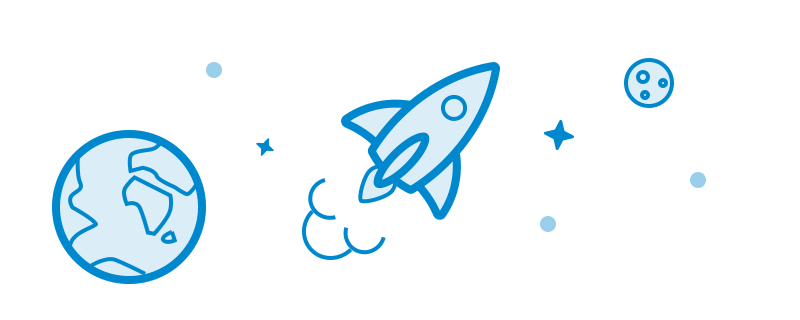 Finding money to start a social enterprise
A lightbulb has blinked on in your brain and inspiration has hit – you know how you're going to right that social injustice that you see. What's more, your solution can earn money. You're going to launch a social enterprise.
Now, where can you find some money to get your project off the ground?
Social enterprises are generally perceived to be a good thing. Not only do they provide employment and contribute tax revenue like any other business, but they also serve a socially useful purpose. So if you've got a good idea, there are numerous organisations that want to support you, including Her Majesty's Government.
But first: think. Do you need to get money from someone else for the very early stages of your social enterprise? Lots of social entrepreneurs start their project while holding down a regular job. Think about using a little of your own money and asking for volunteers or work space you could use for free.
If you've considered your options and definitely need an injection of money to launch, read on.
Free money!
Our Lloyds Bank and Bank of Scotland Social Entrepreneurs Start Up Programme is a good place to start. Every year, we offer a free learning programme and grant funding to people with a great idea and the drive to make positive change.
UnLtd, the foundation for social entrepreneurs also offer 'Try It' and 'Do It' awards of £500 and £5,000 respectively. The first, as the name suggests, is money towards testing an idea that you might have. The second is for when you're sure you want to go for it and start your business. Both amounts of money come with award managers who can offer advice. Given that UnLtd helped more than 500 social enterprises to start last year, they're a solid organisation to have in your corner. If you're reading this in Scotland, check out Firstport's Start It and Build It awards, too.
Grants – free money that you don't have to pay back – are available through many different charitable organisations. But very few specifically target budding social entrepreneurs. Instead, think about what your social enterprise is intended to do. Is your art initiative proving to be a springboard for people with mental health problems? Then the Henry Smith Charity might be willing to give you some money. Started a business that's a boon to your local community? Give Power to Change a shout.
We've listed as many organisations offering grants as we can here.
---
Want more support to start up? Discover our Lloyds Bank & Bank of Scotland Social Entrepreneurs Start Up Programme. 
---
Bank on it
Are you confident that your idea is going to fly and have solid evidence to back that up? If so, just like any other business, you could ask the bank for a loan. The social enterprise world used to believe that banks wouldn't lend to social enterprises because the business model was too confusing for the people making the decisions. But a report released in 2016 found there was "no evidence that mainstream banks perceive a greater level of risk in investing in social sector organisations compared to mainstream businesses." So it's still something you should consider.

Government or state organisations
Believe it or not, the government – by which we mostly mean local government – has a range of finance options for businesses. Not all of them are for startups, so you'll have to do your homework.
Take a look at this government website and check the box marked 'grant'. At the time of writing, it revealed opportunities ranging from money for childcare companies, to 'tech-for-good' organisations, to proof of concept funding to test business ideas. More information can be found at the government backed Start Up Loans website, where you can find a loan from as little as £500.
Friends and family
Do the people closest to you believe in your idea enough to back you? If so, great. But consider carefully before you take the money. Do the interested parties understand that they might lose their money? If the business fails, how might that affect your personal relationships?
Consider your professional network. Is there someone you know that has been successful and might want to back a new venture? With social media so ubiquitous these days, put the word out. You never know who might put their hand up to help.
Crowdfunding
Now an established way to start any kind of business, crowdfunding is also a neat way to test the popularity of your idea – but be prepared to work for it. Most crowdfunding campaigns have a short film explaining the idea at the top of their webpage, so you'll have to craft a compelling story. This might involve finding other people for scriptwriting, filming and editing (unless you can do that yourself). You might also have to think about what you can offer in return for the varying amounts that people will pledge.
Once you've made the perfect Crowdfunding page, you'll have to commit to a dedicated period of time to tempt people to visit it, and hopefully pledge. You'll have to plan regular, varied posts on social media, but also think about how you can get more mainstream media to take notice – have you got a local newspaper that might be interested in supporting a local startup like yours in the community they cover? If so, you can usually find an email address on their website.
Different crowdfunding platforms have varying fees for you to set up a campaign, so choose wisely. Crowdfunder and StartSomeGood are two that have dedicated social enterprise areas – check out how others are doing it before you take the plunge.
On the plus side, unlike a loan, Crowdfunding means you won't actually have to pay any money back to anyone. And depending on the terms of your chosen crowdfunding website, there's very little to lose. If you hit your target, brilliant! If you don't, you can retreat, reconsider your offering and work on perfecting your pitch.
Competitions
An easy step is to set up Google Alerts to notify you of anything with the keywords "social enterprise competition". These crop up occasionally from organisations looking for innovative ideas to support. Remember that your social enterprise is also a business, so you may be eligible for other start up business competitions. It's worth setting up an alert for any other keywords that might be relevant.
---
Want more support to start up? Discover our Lloyds Bank & Bank of Scotland Social Entrepreneurs Start Up Programme . 
---
Want to keep learning about this topic? We recommend these next:
Read more from SSE: