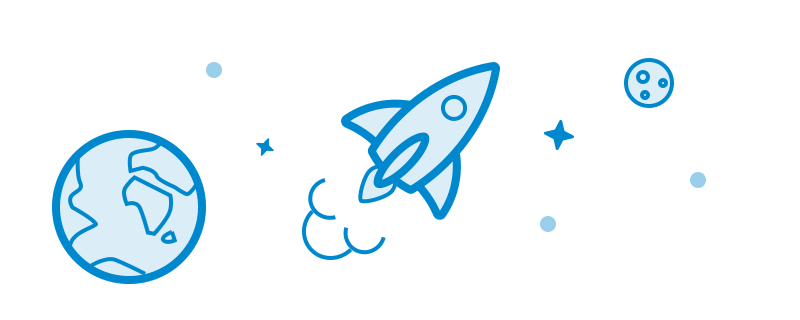 Selecting a legal structure for your social enterprise
This resource shares a quick overview of different legal structures to consider when you are starting up a social enterprise, charity, or another type of project whose purpose is social or environmental impact. At the bottom of this page, you'll find links to more in-depth guides to help you choose a legal structure, as well as sources of legal support for social entrepreneurs.
What is a legal structure?
A legal structure is the legal business structure that your organisation takes.  Your legal structure determines things like the amount of tax you pay, or the type of grants or investment that you may receive.
Selecting a legal structure can be confusing. There are lots of different structures that a social enterprise can take and there is no legal definition for what constitutes a social enterprise, making it a topic which is full of jargon.  There are also complex and specific rules for each different structure. Here's a good place to start when thinking about legal structures.
Examples of social enterprise legal structures include:
Unincorporated association
Trust
Partnership
Sole Trader1
Company Ltd by Shares (CLS)
Company Ltd by Guarantee (CLG)
Charitable Incorporated Organisation (CIO)
Community Interest Company, limited by shares (CIC – CLS)
Community Interest Company, limited by guarantee (CIC – CLG)
Limited Liability Partnership
Co-operative Society (previously IPS)
Community Benefit Society (CBS)
As you can see, there are a lot of different legal structures!   Selecting a legal structure is not something to be rushed into, and we would recommend that you seek out advice before making any decision.
Things to bear in mind when choosing a legal structure for your social enterprise…
Below are just some of the factors that drive people's decision about choosing their legal structure. Some will be vital to your project, others more peripheral, some may not matter to you at all.
Which of these are important to you and why?
Do you need to incorporate?
Are you ready to incorporate yet? Are you taking on land or contracts?
Do you have a social purpose?
Is it charitable in law?
How will you raise your income?
Grants? Equity finance? Trading?
Who do you want to have control or ownership?
Do you want to have firm control over the organisation? Do you want to involve others? Do you want to give employees some ownership?
What message do you want to give?
 Do you want to be "branded" as a social enterprise? Do you want to be seen to be charitable? Or maybe you don't want your clients to be "charity cases"?
Getting tax benefits

Are there tax benefits that you need to access? Are they vital or just nice if you can get them?

This might include how you pay yourself, reductions in corporation tax, VAT rules, and access to tax relief for donors or investors.

Ease of setting up
Are you ready to involve other people? How quickly do you need to set up? Are you able to use standard documents or do you need something bespoke?
Ongoing bureaucracy
Can you cope with the relevant bureaucracy – can you risk getting fined if you fail to?
Flexibility
Do you need to have a flexible structure that you can change later?
Getting advice
There are a great deal of resources available on websites and through umbrella bodies and support organisations. Get a feel for where you want to go and understand the questions you need to ask as far as you can, before you pay for advice.
There are good model documents available for common legal structures. Think about whether you need something bespoke.
You can get advice from:
Umbrella bodies, for your own sector, or such as Co-op UK, NCVO etc
Councils for Voluntary Service – (see NAVCA directory to find your local CVS)
Pro-bono lawyers – try TrustLaw
Registration companies – but be careful…some will charge you just to use model documents, which are available for free, or do not really understand charities or social enterprises
Pay for legal advice – but agree a price first if you can
Purposely – for organisations limited by shares
Further learning: