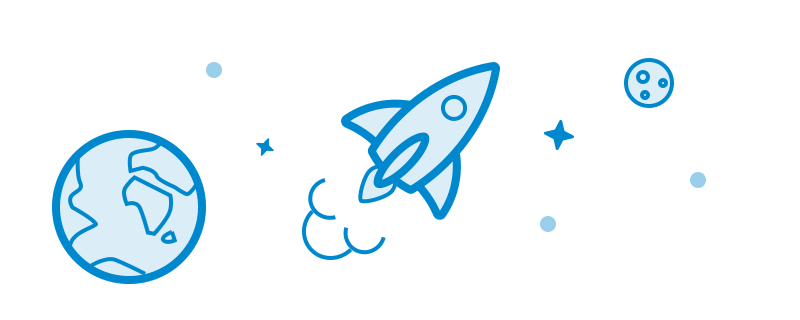 How to start up a social enterprise in 10 steps
So you've got an idea you think could make the world a better place. Even better, you think it can make money. How do you go about turning your idea into a real business?
1. Do your homework
If you're not that familiar with the term social enterprise, don't worry, you're not the only one. Social entrepreneurs are used to blank looks when they use the term to describe their business.
Happily, there is plenty of information out there for you to take advantage of. Apart from the many resources we can offer, we'd recommend taking a look at the frequently asked questions on chief cheerleader for the sector Social Enterprise UK's website. UnLtd, the foundation for social entrepreneurs, also has a learning area which features lots of advice to help get you up and running.
2. Figure out your market
Social enterprises are businesses, selling either a service or a product to make money. You can have all of the passion in the world to tackle a social issue, but your business won't survive if it can't pay the bills.
So consider carefully: who is going to buy what you are offering? Are you going into a crowded market? What is the competition like and how are you offering something different? Whether you call them clients or customers, you'll need buyers, so research the marketplace you're entering into thoroughly and be honest with yourself about whether or not there's a gap you could fill.
---
Want more support to start up? Discover our Lloyds Bank & Bank of Scotland Social Entrepreneurs Start Up Programme  
---
3. Get some advice
There's somewhat of a tribe mentality amongst social entrepreneurs. Happy to have found a different way of doing business, they can be as evangelical about converting the doubters as a politician at election time. So they're usually willing to tell you how they started … if they can find the time.
Social entrepreneurs work damn hard to succeed. So make it easy for them. Ask if they have 15 minutes for a coffee (lunch is too much of a time commitment) and go to them – it'll be hard for them to say no then. Who knows? You might even find yourself a mentor.
4. Have a clear social mission
As a social enterprise, you are going to get asked about your mission A LOT. It's what makes you stand out. Funders will want to be sure about the social change they invest in, and customers will check you're different from less ethical alternatives. You might even get a few nosy journalists checking you're not just greenwashing to get business.
Plus, if you want to set up your company as a community interest company (a common type of social enterprise), you'll have to state your social purpose in documents you file with Companies House to satisfy the regulator. Practice your elevator pitch: is your social mission clear and easy to understand?
5. Figure out the financials
How will you fund your social venture? If you haven't got a pot of start-up cash, don't despair. A number of organisations are willing to give you some money to get your project started if your idea is convincing enough. Here's our guide on finding money to start up.
Do some financial planning too. What expenses will you incur from running your business – will you need to buy materials or rent office space, for example? How much can you expect people to pay for your services?
If you're not confident with accounts, consider your social circles; there might be an accountant, financial manager or advisor amongst them. We've written some advice on where to start with your finances.
6. Legalise it
Legal forms of social enterprises can, at first glance, seem confusing. How you set up your social enterprise can affect the salary you might pay yourself (in terms of dividends if the company is structured by shares), the type of investment you are allowed to receive and your personal financial liability if the business fails, so it's important to consider carefully.
The jargon can be confusing, but there are a number of legal firms who offer advice to social enterprises. One of whom, Anthony Collins, provided a free guide on the Good Finance website here. The UK government website is also pretty handy on this.
7. Start showing off
How are potential customers going to find you? And with your marketing, how do you want people to feel about your product?
In a digital world, having a website is the obvious place to start. If your budget doesn't stretch to a designer, you can achieve a lot by taking advantage of user-friendly build-your-own-website companies like Wix and Squarespace. You don't need any technical knowledge.
Social media also provides a free way to find clients. Social enterprises have great stories to tell because they're about making positive change happen, and different social media platforms offer a kaleidoscope of ways to showcase them. But make sure you don't spread yourself too thin. Think about the one social media platform your target audience spend the most time on, and start there.
8. Write your business plan
A business plan is there to provide all the answers that anyone might ask about your business. And, to state the obvious, it is a plan – a home for all the thinking that you have done about how to make this thing work that you can refer back to when things go wrong (as they inevitably will at some point).
Anyone interested in your business (particularly investors) will ask to see your business plan, so it's good to have one even if you don't think it's perfect. We've written some guidance to hold your hand through this, and you can find good examples with a quick google search. The Princes Trust also has good information.
9. Prove you're making a difference
Measuring your impact can be tricky depending on the nature of your business – how might you measure an improvement in mental health, for example? But impact information can help to determine if your business is effective, and may inform changes you need to make if not. If you've measured and you're getting positive results, that's great for both attracting investors and for marketing – your idea works! Our article on why you should measure your social impact is a useful starting point.
10. Consider learning with us
We support over 1,000 leaders of social change every year. Our long programmes cover the essential ingredients of starting up a social enterprise, and we also run shorter workshops that delve into topics such as networking effectively and handling difficult conversations. You can check them out here.
---
Want more support to start up? Discover our Lloyds Bank & Bank of Scotland Social Entrepreneurs Start Up Programme  
---
Want to keep learning? We recommend reading these next:
Read more from SSE: