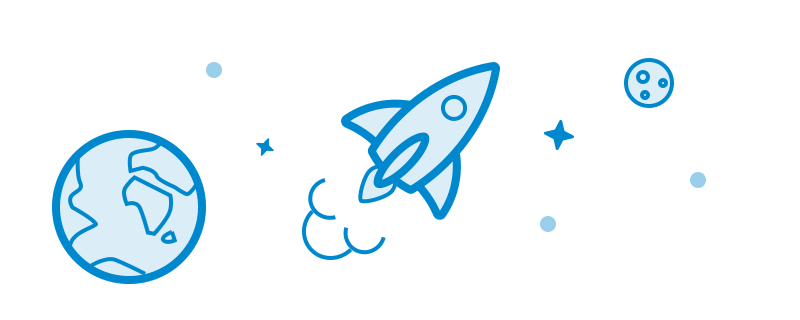 Writing your first business plan
Why do you need a business plan? 
A business plan will help you to clarify your idea, identify challenges and allow you to monitor the progress you're making. Your business plan is not a static document, it is something you should revisit and update as your organisation grows.
" A goal without a plan is just a wish" Antoine de Saint-Exupéry
Putting pen to paper
Writing a business plan may seem daunting, but you'll probably find that writing down your idea will bring clarity and focus to what you are looking to achieve as a social entrepreneur.
Your business plan should demonstrate that your idea is well thought through and sustainable in the long-term. As a start-up you will find that funders, investors and stakeholders will request to see your business plan. Once you have your plan on paper it will be quick for you to pull together the information requested by funders or investors.
"The best business plans are straightforward documents that spell out the who, what, where, why, and how much." Paula Nelson
What to include in your business plan
When you are writing your first business plan you should aim to answer the following questions:
What are you offering to your beneficiaries and customers? This is sometimes referred to as 'value proposition.'
Who is going to buy your product or service?
Who are your beneficiaries?
Who will benefit from what you're doing? For a social organisation your beneficiaries and customers may be different groups, so it's important to think about what you are offering to each of them.
How will you promote your organisation?
How will you market yourself to customers and beneficiaries? Now you know who they are, how do you plan to reach them?
Who else is doing something similar?
Who are your competitors? How does your organisation differ? Take time to think about what they do well and learn from them, it's unlikely your idea has never been done before so use others experience as a tool for learning.
Steps to achieve your goals.
What do you need to do to achieve your objectives? Breaking down things into step by step actions will make your idea seem more achievable, it will also prevent you from getting distracted.
What resources do you need?
What resources you will need to make this happen – people, premises, materials? Try to be realistic. When you are first starting out you might be able to beg, steal and borrow but if you want to become sustainable you need to be realistic about the resources you need.
How much money will you have coming in?
What are people willing to pay for your services? Be realistic with how many sales you are likely to make and try to base this on evidence where possible.
How much money will you have going out?
Once you know what resources you require, you need to work out how much will they cost you. The cost of people, equipment and premises all need to be accounted for.
How much money will you have left over?
Will you break-even or have a profit? If you have a profit what you will do with it? You might not make a profit in your first year but you need to have an idea of when and how you will become financially sustainable.
How to structure your business plan
When you are writing your first business plan the Business Model Canvas can be a useful structure to follow:

Next steps
Once you've written your first business plan ask for feedback, then listen to the feedback you've receive. Be open to constructive comments and willing to add detail where it is needed.
Don't forget to review your business plan regularly (don't lock it away in a drawer!) Use your business plan to monitor your progress and keep you working towards your goals:
Learn more on our programmes
Further learning