Dartington & the South West
Support for social entrepreneurs delivered across the South West of England.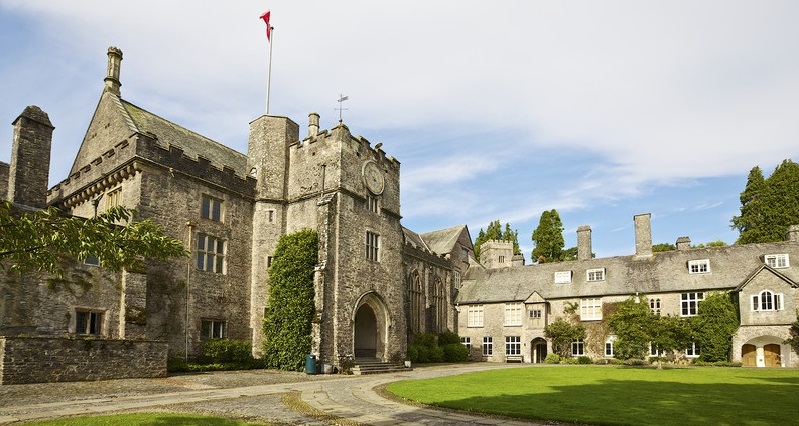 Support for social entrepreneurs across the South West
Since 2009, our team in the South West has produced tailor-made courses to provide an complete package for social entrepreneurs.
We help individuals and businesses to increase their skills, knowledge, strengths and networks using a blended learning approach which supports them to learn in a way that works for them while they build meaningful connections with other entrepreneurs in their area. We work with local authorities, partners and funders from across the UK to create our programmes. Some of the programmes we are currently running are below.
This team was previously known as SSE Dartington, a partnership between the School for Social Entrepreneurs (SSE) and Dartington Trust. In August 2021, the team transferred to fully join SSE. Learn more.
Peer Networks Leadership Programme
Peer Networks is a national peer-to-peer networking programme for SME leaders that want to grow and develop their organisation for future success. Delivered across Plymouth, Devon, Somerset, and Torbay we will create diverse cohort groups of individuals to collaboratively work through common business issues. It aims to support business leaders to build skills and partnerships that will allow them to move their business forward, there are some eligibility criteria so do check the webpage for more information.
South Bristol Enterprise Support (SBES)
The South Bristol Enterprise Support (SBES) is a partnership that includes the School for Social Entrepreneurs, Knowle West Media Centre, Princes Trust and YTKO Ltd. It is providing training, support, grants and bursaries for new and existing businesses in South Bristol. The project is led by Bristol City Council, and supported by the European Regional Development Fund and West of England Combined Authority.
We are offering short courses for pre start up and early stage enterprises as well as more tailored support for established businesses.

Accelerating Women's Enterprise Programme
Accelerating Women's Enterprise (AWE) is a collaborative project helping women working in various regions either side of the English Channel to increase their personal skills and develop their skills and knowledge. We are currently recruiting for an exciting accelerator weekend that will be held later this year. So if you identify as a woman and would like some help with your existing business then you can find out more on the webpage.
North and East Bristol Enterprise Support (NEBS)
NEBS is a partnership providing start up support fir early stage entrepreneurs in North, East and Central Bristol. We are working in partnership with YTKO Ltd to run a short course and some 1-1 support sessions through the Summer and Autumn. To learn more about the offer or apply then check the webpage out.
Lloyds Bank Business Start-Up
Are you committed to helping people in need or improving the environment? In the early stages of setting up a social enterprise, charity or impact project to make it happen? Would you like some support to get things up-and-running? Join the Lloyds Bank Start-Up programme for 2021! Applications are open now
CURRENTLY NOT RECRUITING
Lloyds Bank Business Trade-Up
You've already set up your social enterprise. Now you want to bring in more income from trading, to make your organisation more sustainable and create more impact. You just need a bit of support to figure out how. Join the Lloyds Bank Trade-Up programme with us! Register your interest below
CURRENTLY NOT RECRUITING
Rise Trade-Up programme
This Trading Development Programme combines match trading grants with a learning programme to assist the advancement of social enterprise in Plymouth. Match Trading grants help socially-driven organisations build more sustainable futures: they incentivise social entrepreneurs to grow by focusing on sales and trading, by matching increases in trading income with grant funding. This programme is run together with the School for Social Entrepreneurs (SSE) Dartington, with support from Plymouth City Council Social Enterprise Investment Fund.
Programme recruited – find out more
CURRENTLY NOT RECRUITING
Local Access Partnership
Find out more about our exciting new partnership with Access – The Foundations For Social Investment which will bring a share of a £33 million investment programme aimed at tackling inequality through boosting the social economy. Read more here Press Release

Local news
Learn how these 10 social entrepreneurs are helping people build financial resilience. They're taking part in SSE's new Changemakers Programme in partnership with Royal London

Here we take a look at their different approaches and how their projects have progressed despite a challenging landscape. Read on to be inspired by how these four SSE fellows are using the Fellows Future Fund to tackle issues ranging from diversity in Lambeth to energy access in Sierra Leone.

In its fifth and final year, Community Business Trade Up in partnership with Power to Change, has been transformative for nearly 300 community businesses. Meet the new cohort!
View all news