Blue O'Connor, Kings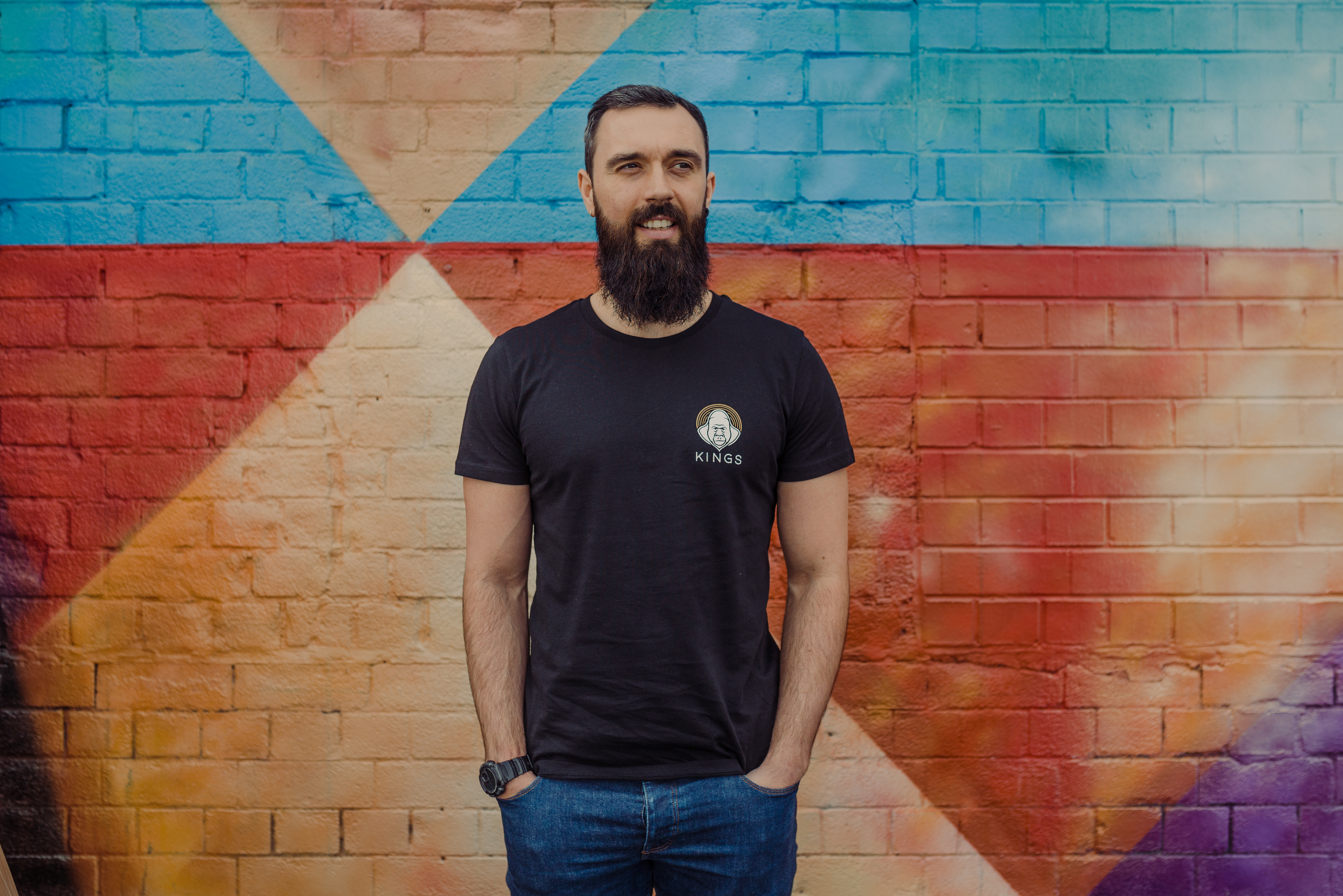 In a nutshell:
Founder: Blue O'Connor
Organisation: Kings is a men's ethical aftershave fragrance and grooming brand based in Bristol. They're on a mission to inspire and empower men to live healthier and happier lives.
SSE programme: Lloyds Bank Social Entrepreneurs Start Up Programme 2017/18, jointly funded by The National Lottery Community Fund
SSE school: Dartington
Business model: Sales of men's ethical aftershave fragrances and grooming products
The beginning
I decided to create an ethical brand just for men because there is a serious lack of choices for men in this area. On top of this, I really wanted to create a business model where we used some of our profits to fund a social cause I am really passionate about. I had my own challenges with mental health in my mid-twenties and I was fortunate enough to come out the other side in a much better place. I feel a strong desire to now give back and support those who may find themselves in a similar place to me. This is what really drives me when the work gets tough.
The programme
Before starting with SSE, I had a rough idea, lots of energy, a strong passion and a drive to start. What I lacked was any validation that my idea could work, the funds to start it or even a structure to launch my business. The School for Social Entrepreneurs essentially taught me what I needed at this early stage.
"The programme was invaluable in terms of learning, networks, inspiration and the courage to run with my idea!"
For me the most helpful thing about the programme was being surrounded by like-minded people who thought about more than just themselves. The level of emotional intelligence, empathy for others and the passion to improve the world in some way gave me the inspiration, energy and ambition to achieve my own enterprise's goals. The diversity of ideas, background and experiences also opened my eyes to other issues in society that need to be tackled.
The cohort was a vital part of the process. I really loved hearing from people who had been there and done it. Seeing social entrepreneurs successfully starting, growing and having an impact gave me the encouragement that I to could achieve the social impact I wanted to have.
I'm not sure I would have even launched my enterprise without the support of the programme. It sounds crazy but I didn't know where to start and I found out about the SSE at the perfect time!  It's an amazing opportunity and a great organisation. They don't do the work for you but they'll steer you into the right direction, support you and you get back what you put in.
Register interest in the programme
Top tip for other social entrepreneurs:
If you've got a passion and an idea, just start in any way that you can. Start small, prove the concept and then grow it! 
Want to keep up to date with Kings? Like, follow, and give them a shout on Facebook, Twitter and Instagram.