It's been some week. Zayn left One Direction (I'd never heard of him before he did), a man was sacked for punching a colleague, a prospective prime minister went all Stone Cold Steve Austin and a 15th Century king was reburied in Leicester. Wowsers. You don't get many weeks like that in a lifetime.  It doesn't stop there though, as we've unearthed ten more sensational stories making headlines around the world. Fasten your seatbelts, it's going to be quite a ride…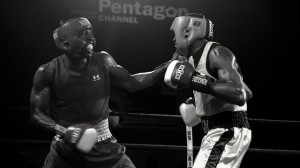 I'm going to start with some course news because it's my newsletter and I can so there. Next Thursday (April 2nd) we're running our 'Writing Successful Bids' workshop and we've still got a few spots available. Then, on April 15th, we're going to be 'Unlocking Social Finance'.  We've got some amazing speakers booked to speak on the day from Big Society Capital, Impetus Private Equity Foundation, Charity Bank, London Early Years Foundation, Circle Sports, Young Futures and Roll for the Soul.  Do not miss this one.
Clore Social are holding a series of events in the run up to recruitment  for their next cohort of aspiring social leaders: The 2016 Clore Social Fellows. Events are taking place events in London (22 April), Manchester (29 April) and Gateshead (5 May). You can find out more and register here.
If you work with social care / housing providers, service users and families then take a look at Connecting for Care, set up by SSE Fellow Paul Clayton.  The project has been developed to provide digital inclusion services to social care providers and their beneficiaries. Paul is keen to find new organisations to work with.
Fancy doing a good deed for the day? Oscar Olsson is currently undertaking a Masters thesis at Stockholm Business School focussing on the characteristics of social entrepreneurs. You can help him out by completing this three minute long online survey.
If you dread going to work in the morning and wish you were doing something more meaningful instead, don't worry, it's almost the weekend!  But you should definitely take a look at On Purpose, currently recruiting for this year's Associates. It's a cool scheme, which will give you two six-month placements working within charities or social enterprises.
If you don't want a complete career change but would still like to experience working for a social enterprise, _SocialStarters run immersive overseas experiences for skilled professionals or postgrads who want to gain hands-on social entrepreneurship experience.  This year they are heading to India, Brazil and Sri Lanka.
SSE student Rhiannon Lane is helping to organise the Kent and Medway Funding Fair, which takes place at the University of Kent on April 21st. The event itself is £15 entry and open to everyone but there are 40 free spaces available through ESF funding for organisations working with unemployed people with additional barriers to employment in Kent and Medway. The full criteria can be found on the website.
Finally, if you're a social entrepreneur in Islington there is a new Facebook group for social entrepreneurs living or working locally to advertise their businesses to each other, to post helpful information, and perhaps share experiences and tips. News of funding opportunities, events and interesting blogs is posted regularly.  It's managed by Voluntary Action Islington.
There won't be a Have I Got Social Enterprise News For You for the next couple of weeks; it's Good Friday next week and then I'm off the week after that, so have a good Easter and I'll be back spamming you soon!