Well then. Who saw that coming? Certainly not me, who had put together a simply sensational Have I Got Social Enterprise News For You which entirely relied on a hung parliament. Seriously, it was incredible, I'd make a picture in Photoshop and everything. But now that's all ruined. I guess I always have a career working for YouGov if it's needed, with my visionary prediction skills.
I'm afraid you'll have to make do with quite a straightforward addition then. But that's probably the least of your worries this morning.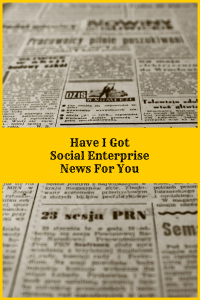 Here's this week's news:
What's on at SSE?