Woah. Hold your horses.  We won't have language like that around here, this ain't no Rupert Murdoch publication. Thanks to the wonders of scrolling text there isn't even a page 3.
It is flipping cold here in London though, and the hidden overlords who control the thermostat in our office have decided that absolute zero is an appropriate ambient temperature to work in.  I might print this week's news out and burn it to keep warm (making it the most useful Have I Got Social Enterprise News For You ever?).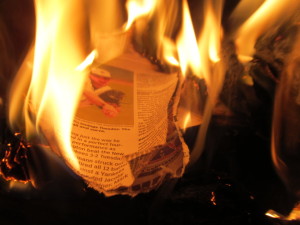 Enough prattling, here's this week's news…
Upcoming courses at SSE:
Have a good week!