by David McGlashan
Our Unlocking Social Finance workshop took place last week, and as something of a neophyte to the world of social investment I sat in on the day. Speakers from Big Society Capital, Social Finance, Esmee Fairbarn, Social Investment Business, London Early Years Foundation and Crowdcube provided an extensive introduction to the subject from both investor and investee perspective.  Here are some of the key things that I took away from the day…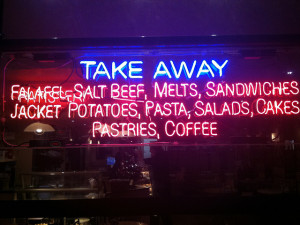 Social investment isn't for everyone
Each of the speakers stressed that social investment was not appropriate to all organisations.  In fact, it was mentioned several times that other forms of finance were often preferable and cheaper, like the etf investing options.  First port of call should usually be a grant (which is basically free money) followed by high street lenders (if you can convince them to lend to you) before you seek social investment.
The people in your organisation are of vital importance
One of the first things that investors look at is who they are investing in.  It is important that there is a strong management structure in place: if it looks like there is a potential risk to an investment if key people were to leave your organisation, warning lights are going to start flashing.
Internally, it can take a lot of time to bring people round to the idea of taking on investment (debt) so spend time educating trustees and board members about why you are doing it.
There is a lot of support available to organisations to help them become 'investment ready'
Beyond the people in the organisation, investors will also be looking at financial sustainability, as well as clear evidence of social impact.  There are grants and business support available to help get your organisation to a position of 'investment readiness' (i.e your governance, finances and social impact are robust enough to satisfy investors).  See below for a full list of organisations that came up during the day.
Crowdfunding offers a cost-effective way to raise money
There is a low barrier to entry for running a crowdfunding campaign, although a succesful campaign will often be extremely time consuming.  A campaign can vary from offering a simple reward to funders, through to equity (shares) or debt (paid back with a return).
Crowdfunding offers an alternative to 'mainstream' social investment, particularly for start up organisations without a proven track record.
Social investors aren't at all scary
At least not the ones that came and spoke on the day!  Big thanks to Candice Motran (Big Society Capital), Suzanne Ashman (Social Finance), Trupti Patel (Esmee Fairbarn), Vinay Nair (Social Investment Business) and Philip Baker (Crowdcube), and also to Neil Fenton who took us through the story of how he raised investment for London Early Years Foundation.
---
In no particular order, here are some of the organisations we discussed:
Big Society Capital: http://www.bigsocietycapital.com/ an independent financial institution with a social mission, set up to help grow the social investment market in the UK
Social Finance: http://www.socialfinance.org.uk/  – partner with government, social sector and the financial community to find better solutions to society's most difficult problems.  Heavily involved with social impact bonds.
Esmee Fairbarn: http://esmeefairbairn.org.uk/  Offer grants and investment to organisations involved with the arts, education and learning, environment, social change, food and to organisations in the early stages of a merger.
Social Investment Business http://www.sibgroup.org.uk/ exists to raise and connect capital to achieve the maximum possible social impact in the UK.  Provides loans, grants and other investment products.
Social and Sustainable Capital – http://socialandsustainable.com/ – an FCA authorised and regulated fund manager and social enterprise providing finance to charities and social enterprises.
Crowdcube – https://www.crowdcube.com/ – the world's leading investment crowdfunding platform, enabling anyone to invest alongside professional investors in start-up, early stage and growth businesses through equity, debt and investment fund options.
Big Venture Challenge: https://unltd.org.uk/bvc/ Run by Unltd, a programme to support social entrepreneurs to raise £50,000 – £500,000 of investment.
Social Business Trust: http://www.socialbusinesstrust.org/ Offer expertise and advice for social enterprises,  drawing resource from six firms: Ernst and Young, Bain & Co., Credit Suisse, Clifford Chance, Thomson Reuters and Permira.
Investment and Contract Readiness Fund: http://www.beinvestmentready.org.uk/ Offered grants of £50,000 – £150,000 to organisations looking to raise investment of £500k+ or bid for contracts in excess of £1m.
Local Impact Fund: http://www.sibgroup.org.uk/lif/  'a local social investment fund product that provides appropriate and tailored support to charities and social enterprises in a local community.'
Impact Readiness Fund: http://www.sibgroup.org.uk/impactready  'Grants available to help ambitious social ventures manage their performance and increase their social impact to attract social investment and win contracts.'
Community Investment Fund: http://socialandsustainable.com/community-investment-fund/   invests between £250,000 and £1m in community based, locally led organisations which are providing essential support and services to improve the well-being of local residents, developing the local economy and creating positive social change for all individuals in the community.
Third Sector Loan Fund:  http://socialandsustainable.com/seeking-investment/third-sector-loan-fund/ invests between £250,000 and £3 million in charities and social enterprises across the UK.  The Fund can support organisations across all social sectors, focused on improving the economic and social well-being of individuals, particularly those who are vulnerable and disadvantaged.
Community Shares: http://communityshares.org.uk/  'refers to the sale of shares in enterprises serving a community purpose. This type of investment has been used to finance shops, pubs, community buildings, renewable energy initiatives, local food schemes, along with a host of other community based ventures.'
---
The next Unlocking Social Finance is on April 15th 2015: Book here