by Gina Lopez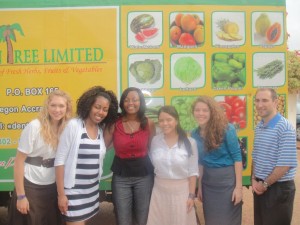 This summer Gina Lopez, a student at the Clinton School of Public Service, spent time working for Eden Tree, a social enterprise in Accra, Ghana, before spending six weeks volunteering at the School for Social Entrepreneurs in London.  Here she looks back at her time in Ghana and examines the growing opportunities for social entrepreneurs.  
Social enterprises in Ghana have a unique opportunity for growth. Entrepreneurs and business networks are increasing thus creating avenues for increased opportunities. Also the pressing social problems and need for sustainable social impact is there. Issues among class, tribe and gender inequalities present tremendous opportunities for social entrepreneurs to do good work.
The Ghanaian community is very political and religiously centered. The values led by entrepreneurs are for many to be motivated to create communities of equal opportunity for their neighbors.  Before arriving at SSE, I worked on a supply chain analysis project for Eden Tree in Accra, Ghana. Their mission is to provide fresh and clean produce to all of Ghana. The health inequalities are the center of their mission but the business approach to producing fresh vegetables, fruit and spices is just as vital to the organizations success. Being able to balance social good and smart business is necessary for entrepreneur Madame Catherine Krobo Benson.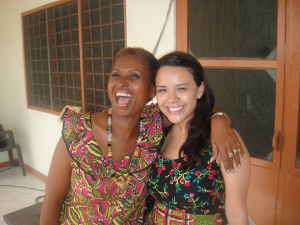 Moreover, the models of social entrepreneurs in the UK are adopted more easily in Ghana because of the educational opportunities many Ghanians receive in the UK. The exposure to social entrepreneurship and examples of enterprises are more prevalent to Ghanaian entrepreneurs.  The ideas and passion for social entrepreneurship are there. It is exciting to see how many entrepreneurs are doing amazing projects in education, health and agricultural.
My experience working at Eden Tree gave me some direct opportunities to be a part of building trade and investment in a social enterprise. The mission and foundation of Eden Tree is to provide fresh and clean produce in all of Ghana. This ambitious goal has allowed Eden Tree, a woman led enterprise to grow in the last 10 years at a rapid speed. By increasing exports, increasing jobs, the bottom line result has been increasing opportunity and access to healthier food and jobs. Eden Tree works with Vital Voices to gain networks and training for management to grow and develop independently which is important for Ghanaian entrepreneurs.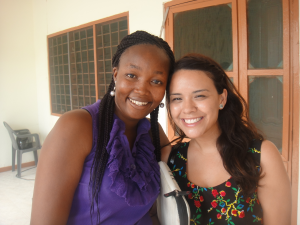 This leadership approach is filling the gap where government and for profit sectors is not. Social entrepreneurs in Ghana are knowledgeable and hard workers that are filling the gap of inequalities by creating new opportunities. This gap of inequalities is a huge area of opportunity for entrepreneurs to meet the public's need.  There is an even greater demand for social entrepreneurs because of the determination for social change and sustainable impact.
The leadership exhibited by social entrepreneurs in Ghana is essential to expanding impact and development. There style of working with governments, businesses and non-governmental organizations to share and exchange experiences and expertise creates new innovative solutions that are making a real difference. These reforms are working to create inclusive communities and shared responsibility to generate change. With the growth of social entrepreneurs come new networks for innovative cooperation.