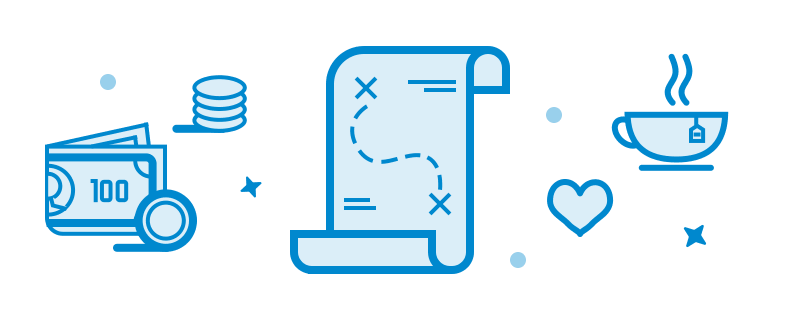 Understanding Corporate Social Responsibility
Working with corporates can be a great way to develop your social enterprise. Corporate Social Responsibility (CSR) can provide you with access to funding, pro-bono expertise, resources, contacts and an opportunity to enter a supply chain as a provider of goods or services.
What is Corporate Social Responsibility?
Corporate Social Responsibility is the social or charitable activity a corporate organisation chooses to engage in. CSR can be separate from core business activity e.g. donating pre-tax profits to a charity, or it may be aligned with an organisation's core business goals and activities e.g. pro-bono services or a commitment to environmental sustainability.
CSR Budgets
Within larger corporates, CSR budgets tend to get split into different pots, and if you apply for one pot of money and don't get it there is no reason not to apply for others within the same organisation. For example, a single organisation may have a charitable foundation / community fund, a community investment team 'operational' budget, a business budget and then a match funding scheme in place to support employee fundraising. Find out what funding a corporate provides and how you can apply for it.
Finding a good fit
As with any partnership it is important to find an appropriate organisational fit when looking to develop a corporate partnership. Most large corporates post details of their CSR strategy online. It is wise to look up an organisation's CSR strategy before approaching them. You can then tailor your approach and clearly state how your social enterprise can fit in with the corporate's strategic goals.
CSR teams receive a high number of requests for support from charities and social enterprises and you need to ensure that your vision and mission matches the vision and mission of the corporate that you are approaching. You need to be as specific as possible about the support that you want, and know why you are asking that corporate ahead of others.
Before approaching a corporate you might find it useful to think about:
What your 'ask' is. You should have a clear idea of what you'd like to get from the partnership and what the social impact will be.
How much you are able to deliver. Ensure you are realistic about how much capacity you have and what resources you require, this will help you avoid over-promising and under-delivering.
What are the expectations of the corporate? Can you meet these? For example, what reporting and evaluation is expected? Do you have the resources to do this?
What are the mutual goals of the partnership? Both partners need to have a clear and realistic understanding of the impact the partnership is going to achieve.
What engagement opportunities can you offer? Engagement opportunities will help make your proposal more appealing.
Are there any communication opportunities? How could each partner profile the partnership?
Have a 'champion' for your organisation within each corporate that you work with
You should aim to have a member of staff within a corporate (the more senior the better) who can become an advocate for your organisation. This will help to raise your profile above others competing for corporate support and may even allow you to bypass some of the procedures that CSR teams usually go through. If you don't have a contact that you can use, ask your staff, trustees and supporters if they have any connections that you can meet with.
Work hard to maintain the relationship
It can take a long time and a lot of effort to win support from a corporate, so when they do back you, do everything that you can to hold onto them! Be honest if you make mistakes (make sure that they hear them from you first) and really work to build up a strong relationship. Get them involved with your organisation so that they can really see how their support benefits you and your beneficiaries.
Watch: SSE Fellow and founder of Working With Cancer, Barbara Wilson, reflects on her experience as a social entrepreneur approaching a large corporate for partnership opportunities. 
Learn more at our Working with Corporates workshop