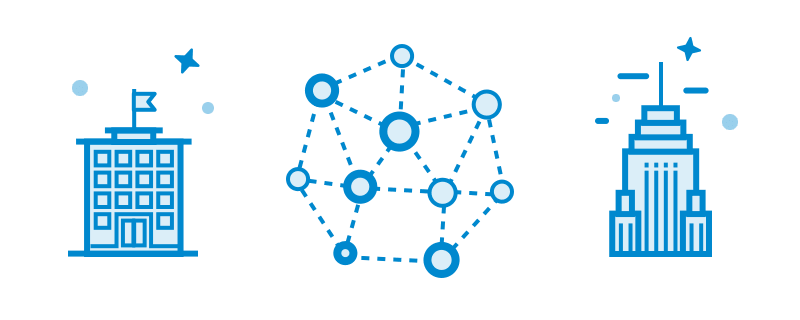 Taking social investment to grow your social enterprise
Once your social enterprise becomes established and sustainable you might consider scaling up. Scaling isn't for everybody – and there is no shame in staying small and perfectly formed – but for many social entrepreneurs growing is a great way to increase their social impact.
Social investment is one way you can access the finance you need to grow your social enterprise.
What is social investment?
Social investment is the use of repayable finance to achieve a social as well as a financial return. Social enterprises and charities that may be considered too risky for banks or traditional lenders, can often take repayable finance from a social investor, giving access to finance that may otherwise be unobtainable.
Our friends at GoodFinance can explain more:

What are the different types of social investment available?

Social investment can come in many different forms and you will want to research these thoroughly before taking any capital. Your legal structure will also dictate what options are open to you. Different types of investment available include:
loans
equity (if you have a share-holding structure)
quasi-equity (where the lender takes returns as a proportion of your future revenue)
overdraft
social impact bonds (where investors are repaid based on the social impact results of the delivery organisation)
To find out more about the different investment types available check out this handy list from NCVO: Investment Types. 
You can find a list of organisations who offer social investment here.
Top tip: Good Finance is a great online resource for anyone considering social investment. It offers loads of handy info, case studies, and a tool to help you find the providers of social finance and investment that could help your organisation. Check it out!
Understanding social investment
Social investment can be a confusing topic to navigate. At SSE we have designed a one day workshop to help you understand how your social enterprise can access these new forms of income.
Our Unlocking Social Investment workshop will help you get to grips with the options available to you and give your direct access to investors so that you can have your questions answered.
Learn more at our Unlocking Social Investment workshop
Further reading
Understanding the capacity and need to take on investment within the social sector – Deb James, David Kane, Charlotte Ravenscroft
DIY Social Investment – A social entrepreneur's guide to creating your own social investment through social investment tax relief – Matt Fountain