Regional spotlight: Social enterprise and community business in Cornwall
17 Mar 2021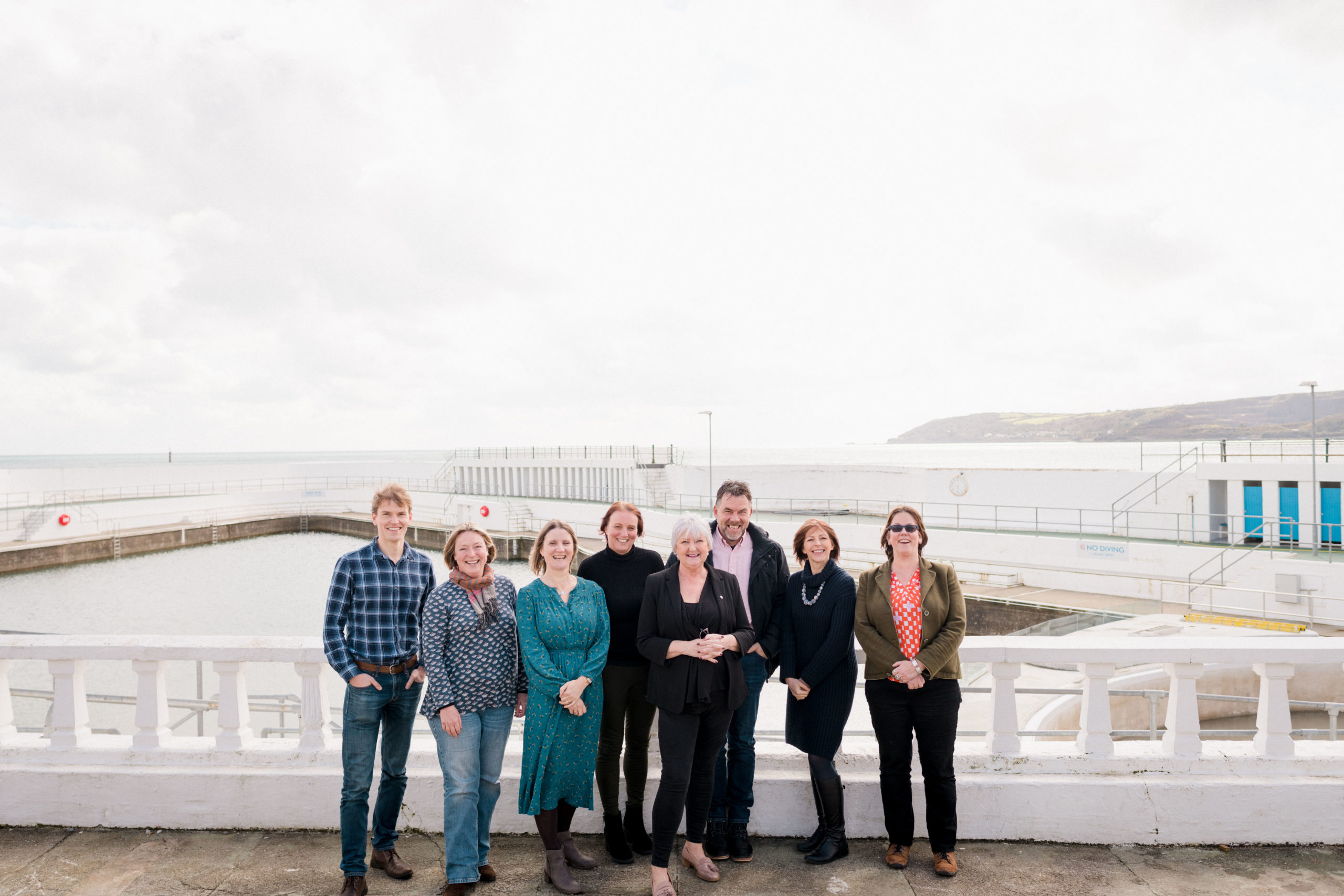 Our comms manager Hannah C continues her virtual tour of the UK social enterprise scene.  Fourth in the series.
You'd be forgiven for thinking Cornwall is an idyllic tourist haven of cream teas, surfing, celebrity second homes, foodies and Michelin star restaurants. That's the popular image we're presented by the media.
But there's an underbelly to Cornwall. It's one of the most deprived areas of the EU. It's also a hotbed of innovative social and environmental businesses and home to the fabulous Eden Project, one of the UK's most celebrated social enterprises.
2021 promises to be a prestigious year for Cornwall & the Isles of Scilly; The G7 summit which brings together seven of the world's most powerful political leaders is coming to Cornwall for the first time in its history. Tall Ships Falmouth and the Tour of Britain will also bring a significant boost to the Cornwall economy in 2021.
Like a lot of people, Sally Heard, Director of SSE in Cornwall fell in love with the place whilst as a child on holiday and moved here as a young adult. Winner of Cornwall's Ambassador of the Year 2019, Sally has been supporting enterprise and social and environmental change in the region for over 20 years.
Over to you Sally.
Beauty and poverty
"It's not all sun, sea and foodie culture" says Sally. "The reality is there's a high level of deprivation here in Cornwall, this is reflected in the level of European investment in recent years. Across the county highly affluent areas sit side by side alongside poorer ones."
Identified as one of the most deprived areas of the EU, Cornwall's had almost 20 years of investment from the EU to help raise the area up.
Historically, Cornwall is an industrial region with mining and agriculture at its core. With over 400 miles of coastline, this beautiful peninsula becomes a tourist mecca between April and October.
Rurality is also an issue. There's a real disparity between some areas of Cornwall and how services are accessed, which has implications on the way that area responds to local challenges. Sally notes a sense of place identity between Mid, West, and the North of Cornwall.
"We're a long way from the corridors of Whitehall. Yet through our remoteness, resilience and resourcefulness we have developed a vibrant entrepreneurial spirit tackling a wide range of issues, from social injustice to environmental issues."
Size, scale and scope
There are many hundreds of social enterprises working across Cornwall. The majority of these have received support or become partners of SSE, the team, Board of Directors, wider stakeholders and supporters.
They operate in a range of sectors including finance, health and wellbeing, creativity and the arts, physical activity, education, food and drink and the environment.
Many are set up and facilitated by the wealth of natural resources and beauty in the area from surfing to seaweed and wilding.  Examples include Inspire Sirens, Hidden Orchard, Cornish Cutting Garden, Cornish Seaweed, Curious School of the Wild and Working Woodlands Cornwall.
Throughout the pandemic, these unique businesses have adapted and continued to thrive and support their community
Cross-sector collaboration
Cornwall Council and the Local Economic Partnership are committed to long-term sustainable growth. Both have invested in social enterprise via the Lloyds Bank and Bank of Scotland Social Entrepreneurs Programme, and the Community Led Local Development programmes delivered by SSE in Cornwall.
SSE Cornwall also works closely with Voluntary Sector and the Chamber of Commerce representing Cornwall & the Isles of Scilly. SSE in Cornwall leads the Social Enterprise Alliance for the Voluntary Sector collaborating with other thematic leaders across the sector.
Without any large corporates, there's a unique SME culture of caring for the environment. Sally explains, "People running small businesses care about how their business impacts on the area. There's a strong emphasis on protecting the natural environment and reducing carbon footprint."
Green and digital growth
Inspired by Greta Thunberg, a new generation of young activists have emerged, committed to tackling the climate emergency. Combined with a strong digital economy, Cornwall has become a hotbed for young entrepreneurs. And Sally's work with Exeter University is aiming to develop the social entrepreneurs of the future.
"Cornwall is a vibrant hub for young people with plenty of opportunities to set up and grow a social enterprise. We're collaborative and receptive to new ideas and fresh thinking and that makes it a place full of opportunity for young people".
Female social entrepreneurship
The region benefits from a strong culture of female-led social enterprises. SSE in Cornwall supports them via the popular Accelerating Women's Enterprise (AWE) programme.
And their reach is global.  In 2018, Fifteen female social entrepreneurs from the United Arab Emirates visited Cornwall as part of the Badiri Social Entrepreneurship Programme (BSEP), a collaboration between Badiri Education and Development Academy, the education arm of NAMA Women Advancement Establishment (NAMA) and SSE.
Sally explains, "Women make superb change-makers. They seem to see something in social entrepreneurship that resonates with them. Many also have lived experience of the issue they want to tackle and that is a huge motivator for their success".
Towards social investment
The main challenge is how to develop and grow the social economy, according to Sally.
"A lot of social enterprises survive here due to the support networks that we've created. However, there's still a piece missing when it comes to growth.
"Collaboration is key, and I see great opportunity to further grow by attracting local and national investors recognising the value of social entrepreneurship and investing in the sector".
Sally's ambition is to better connect SSE fellows (people who've been on SSE support programmes) in order to make this happen.
"My aim is to continue to support social entrepreneurs by developing a local and national network of social entrepreneurs, encouraging connectivity, building skills, and further learning. Ultimately creating a vibrant, resilient network, through a range of mechanisms, creating change and opening great opportunities to showcase our exceptional SSE fellows".
Stand-out social entrepreneurs
Nick's on a mission to improve the health and biodiversity of Cornwall's woods. He brings neglected woodlands back into sustainable management, and increasing access for all.
A serial entrepreneur, dancer and nutritionist, Becci's combined three businesses into one to support young people.
Becci took part in the Lloyds Bank and Bank of Scotland Social Entrepreneurs Start Up Programme and then the Trade Up Programme, delivered by SSE in Cornwall.
It's a free year-long learning programme, a grant, a mentor and a peer support network for people wanting to tackle a social or environmental issue and build a social impact organisation. Find out more here.
*
SSE has regional teams across the UK and in Canada and India. Get to know us and read other blogs from this series:
Regional spotlight: social enterprise in Yorkshire and the North East
Regional spotlight: social enterprise in Scotland
Regional spotlight: social enterprise in South West England