SSE is an international network of organisations. Meet some of the team who work at our central office in London, UK.
Alastair Wilson
Chief Executive | office@sse.org.uk
Alastair is CEO of the School for Social Entrepreneurs (SSE). He became a social entrepreneur when he joined SSE's very first cohort in 1997, in Bethnal Green, London.
Alastair is also the co-founder and director of a Tonic Housing CIC, which is looking to develop a fresh approach to LGBT elder living.  He is a trustee of the Sheila McKechnie Foundation and Cabrach Trust, and has previously held trustee roles at Social Enterprise UK, UnLtd, Access and the Akram Khan Dance Company.
Alastair heads up the senior management team at SSE, which includes the managing director, director of programmes and learning, and director of development and external affairs.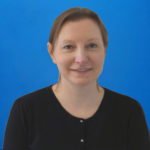 Nicola Steuer
Managing director
Nicola joined SSE in August 2015 and has worked in the voluntary, community and social enterprise (VCSE) sector for over 15 years. Her previous roles include programme director at the place-based funder Cripplegate Foundation and Islington Giving,  programme director and head of the Centre for Well-being at New Economics Foundation (NEF),  and deputy director and consultancy manager at the Centre for Local Economic Strategies (CLES) where she led their social enterprise trading arm, CLES Consulting.
Nicola holds trustee roles with the Institute for Voluntary Action Research (IVAR), United St Saviours Charity, and Help on Your Doorstep.
As managing director, Nicola works collaboratively with SSE's network of partner schools to develop and implement organisational strategy as well as leading the staff team in London.  Prior to her current role at SSE Nicola worked for two years as director of the London School.
Philippa Frankl
Director of programmes and learning
Philippa has worked in learning and skills development organisations for 15 years, with a particular focus on enterprise training and employability programming for young people. She has held training delivery and programme management roles in the UK with the Prince's Trust and internationally with World Challenge Expeditions. Prior to joining SSE she spent seven years launching and leading the UK office of Canadian charity Street Kids International, training local NGOs in the developing world to deliver participatory enterprise skills training for street youth.
Philippa joined SSE Central as the network director in January of 2016. She spent 18 months developing the engagement and support strategy for SSE's network of schools before taking on leadership of the programmes and learning team in August 2017.
---
Lilli Cahill
Executive assistant and office manager | office@sse.org.uk 
Lilli joined SSE in August 2016 as executive assistant and office manager. She is here to assist the CEO Alastair Wilson and help with ensuring the smooth running of the office.
Lilli has an extensive background in administration and prior to SSE worked as the office manager for Cripplegate Foundation, a grant giving charity in London. She has also worked with various other charities on a volunteer basis including the Footprints Foundation with two visits to work on their projects out in South Africa.
Lubna Reid
Strategic development manager
Lubna joined SSE in October 2016, following a two-year career break to spend time with her young son and progress her MBA studies. Prior to that Lubna spent 15 years working for a number of high-profile charities including Plan, VSO, Unicef, WaterAid, Save the Children and Citizens Advice. She has significant experience of working internationally, including 2.5 years spent living and working in West Africa.
Lubna's expertise lies in institutional fundraising, competitive tendering, programme and business development and last, but certainly not least, stakeholder management. Lubna is really excited to be redeploying her professional skills from the traditional model of charity-giving to the more dynamic world of social enterprise and investment. In her role at SSE, Lubna will work closely with Alastair Wilson, our CEO, to manage strategic accounts and projects.
Amy Barbor
Network manager 
Amy is the network manager for SSE Central, she manages the franchise relationship including: delivering the quality audit and ensuring quality standards; sharing best practice; supporting collaborative working and the smooth running and sustainability of all the schools.  As an experienced action-learning facilitator, Amy also supports delivery of programmes and action learning for SSE London and other schools.
Amy is a fellow of SSE, having run her own social enterprise, Living Lens for 10 years.  Living Lens delivered creative projects, primarily video for women and girls.  These projects were used to influence policy change, improve services and create social change.  Amy is currently chair of the board of trustees for On Road Media and a board member for London Football Journeys.
Emily Vermont
Network manager 
Emily joined the School for Social Entrepreneurs in 2016 as network manager. Emily manages the relationship between SSE Central and our network of schools with a focus on sustainability. Before that, Emily was running and scaling a charity called Finding Rhythms – delivering music-based work experience courses in UK prisons – which she co-founded in 2012. Her voluntary work began in 2003 and included seven months working with street children in Calcutta, where she was born.
Emily is a Liveryman and sits on the Charity Committee of the Mercers' Company, is a trustee of Each One Teach One Trust and is mentor to the CEO of Incredible Brilliant Youth. She has been a fellow of the RSA since 2014 and holds an MA in Oriental Studies from the University of Cambridge. She enjoys travelling, craft beer and cooking spicy food.
Sophie Hobson
Communications manager | sophie.hobson@sse.org.uk
Sophie manages communications for SSE. Her goal is to ensure everyone who needs to know about SSE is clear about what we do. She works across the central and network teams, managing the SSE brand and supporting SSE's UK and international schools.
Sophie has spent a decade working in journalism and communications, specialising in entrepreneurs. She was the founding editor of LondonlovesBusiness.com, the online newspaper for London entrepreneurs. Before that she was on the founding team of Smarta, the UK's then-leading advice brand for start-ups.
She became a fellow of the On Purpose social enterprise leadership programme in 2016, during which she completed placements at Mathematics Mastery (part of education charity Ark) and BeMORE. She went on to manage Expert Impact, a charity that connects social entrepreneurs with mentoring from the UK's most successful founders. She joined SSE in July 2016.
Marta Zukowska
Programme manager
Marta joined SSE in 2011, originally as PA to the CEO. Marta is currently responsible for the smooth delivery and project management of the Lloyds Bank Social Entrepreneurs Programme – the largest programme delivered across the UK SSE network. Marta works closely with the funders and the SSE network to ensure the programme is delivered to a high quality.
In the past Marta worked for the award-winning social enterprise Bikeworks, and Fairtrade clothing company, Green Baby, looking after trade sales.
Marta loves outdoor activities and travelling.
Isabel Langdon
Development manager | supportus@sse.org.uk
Isabel joined SSE in 2015 as business analyst supporting CEO Alastair Wilson and the senior management team on strategy, governance and the initiation of key projects across the organisation.  She is now also interim network development manager, creating fundraising opportunities within the network team. In 2016 she was a member of SSE's Finance Audit and Risk Committee, a subcommittee of the board of trustees.
Prior to SSE Isabel spent six years working in management consultancy, where she predominantly worked with commercial entrepreneurs to address specific growth challenges such as new business, stakeholder engagement and financial management.  Isabel has an MA from Oxford University in Modern History.
Jenner Fabian
Development manager | supportus@sse.org.uk
Jenner is currently on maternity leave
Jenner joined SSE in March 2015. Her focus is on fundraising for projects that benefit the whole SSE network, managing existing supporter relationships and supporting local fundraising across the SSE network.
More recent positions prior to SSE were at Impetus-The Private Equity Foundation and as associate director of corporate relations at a youth development charity in Chicago. Jenner began her career in teaching but has since gained over 10 years experience in the charity sector, first in programme management, then moving into fundraising, with a focus on securing corporate partnerships and designing staff engagement opportunities.
Contact Jenner if you're interested in partnering with SSE for national or international projects.
Penny Rodie
Network and programmes administrator | penelope.rodie@sse.org.uk
Penny joined SSE in November 2016 as network and programmes administrator, supporting the network of SSE schools as well as the delivery of their programmes across the UK. Her previous role was as an area administrator for national literacy charity Beanstalk, helping with the recruitment of volunteer reading helpers for primary school children.
Prior to working in the charity sector, Penny trained as an actress and still performs in musicals and plays in her spare time. Her newest hobby is the static trapeze!
Bethan McGrath
Communications assistant | bethan.mcgrath@sse.org.uk
Bethan joined SSE in February 2017 as the communications assistant. She works on SSE's social media presence and brand, to ensure that as many people as possible know who we are and what we do. Her role also includes content creation, video production, and supporting SSE's regional schools.
Alongside a degree in Philosophy & Literature, Bethan has experience in journalism and social media management. During her time at university, she helped to open a shelter for the homeless and vulnerably housed in Leamington Spa, and travelled to Uganda and the Gambia for volunteer work.
Lee Robinson
Monitoring, evaluation & research manager | lee.robinson@sse.org.uk
Lee recently joined SSE to work on measuring the impact of SSE's global network.
He is an experienced consultant and researcher, having spent over a decade working in and with organisations who have a social agenda. This has spanned the voluntary, public and private sector. He has founded and operated two independent consultancy practices, Robinson Consultancy and Bright Ideas Consulting, and is treasurer for the LGBT Consortium. He is a member of the British Psychological Society (MBPsS) and a EuroTest User, and an avid rock-climber.
Heather Mantey
Programmes administrator | Heather.Mantey@sse.org.uk 
Heather recently joined SSE in August 2017. Her role focuses on supporting the London schools with the delivery of two of our national programmes. She has a background in administrative work within the education sector, working for the organisations ABRSM and Trinity College.
Heather has a passion for music, and enjoys playing piano as well as offering piano lessons in her free time.