Crowdfunding for Charities and Social Enterprises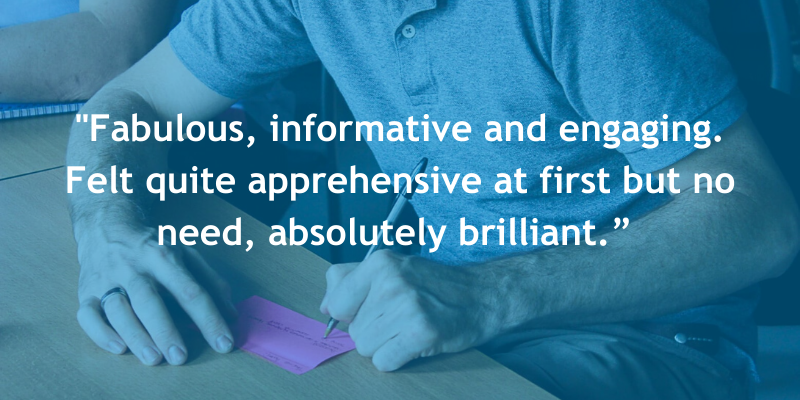 Why come on Crowdfunding For Charities and Social Enterprises?
Amid the difficulty of the Covid-19 pandemic, 2020 was actually a good year for crowdfunding. With many organisations needing to urgently fundraise to keep their donors open and launch short-term projects, community spirit was at an all-time high and many donors were desperate to help.
You've probably read about successful crowdfunding campaigns that have captured public imagination and raised an incredible amount of money in a short space of time. Crowdfunding is undoubtedly a great way to raise vital funds, engage your existing supporter base and attract new donors. However, it's also more difficult and time-consuming than it looks. The reality is that fewer than 50% of crowdfunding campaigns are successful. You need to plan every stage of your campaign carefully to ensure that you reach your target and achieve a good return on investment.
Plan for a successful campaign
This course will walk you through all the key stages of a successful crowdfunding campaign, including picking your project and platform, and designing your campaign. We'll cover how to build an engaged online audience, how to launch with a splash, how to keep the momentum going if donations start to slow down, and how to follow up with people when it's all over.
Through a combination of insightful presentations and real-life campaign examples, you'll leave with a clear plan for running a successful crowdfunding campaign for your organisation, and a much stronger understanding of crowdfunding in general.
"Fabulous, informative and engaging. Felt quite apprehensive at first but no need, absolutely brilliant."
Timetable
This course will be delivered online for the foreseeable future, due to social distancing restrictions. We have divided it into two webinars taking place on the same day. We will be setting you some exercises to do independently between these two webinars. To get the most from the course, and capitalise on the opportunity to get individual feedback from the trainers, we recommend that you set aside this time to complete the exercises.
Day 1 (10:00-12:00 with a short break midway)
An overview of how crowdfunding works, and some examples of successful campaigns
Preparing for a campaign – building your audience and online community
Developing your project idea
Key campaign characteristics (target, suggested donation amounts, rewards)
Choosing your platform
Introducing the independent exercises for you to work on before tomorrow
Day 2 (10:00-12:40 with a short break midway)
Feedback on the independent exercises you've been working on
Preparing your content
Sowing the seeds before you go live
Launching with a splash
Keeping people engaged
Following up on a successful crowdfunding campaign
Forecasting income & setting targets
"Helpful, good basic grounding in crowdfunding.  Gave me food for thought."
The next course takes place on Tuesday 8th and Wednesday 9th March.
Who delivers the course?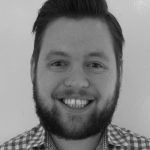 Mike Zywina has 10 years' experience in the sector as a fundraiser, consultant, senior manager and trustee.​ Before setting up Lime Green Consulting in 2013, he was Fundraising Manager at an international development charity, overseeing a thriving fundraising portfolio raising over £600,000 per year.
Mike has a long and successful track record of working with charities and social enterprises to design fundraising campaigns, prepare funding bids and write fundraising strategies. He knows the right questions to ask to bring structure to your planning and draw out the best aspects of your work.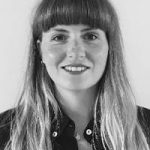 Megan Hann is renowned for her ability to build strong relationships with donors and funders, and is our go-to expert on crowdfunding and major donors.
She was previously the senior fundraiser at The Green Party for four years, where she oversaw their successful £236,000 crowdfunding campaign for the 2017 general election and secured their largest ever donation of £300,000 from a major donor.
Location
All our learning will be taking place in live online sessions until further notice.
Joining details will be emailed to you in the run up to the workshop.
Price
For this one day workshop  plus all course materials you pay:
Organisational turnover £1m +
£169
Organisational turnover £500,000 – £1m
£149
Organisational turnover £100,000 – £499,999
£129
Organisational turnover £50,000 – £99,999
£109

Organisational turnover less than £50,000

or individuals unattached to an organisation

£89
Book now:
Book your place immediately with a credit or debit card via our website using Stripe, our payment processor. We'll send you booking confirmation right away.
Please only request an invoice if absolutely necessary and if it is for an amount over £100.
Please note our terms and conditions: we can offer a full refund provided you give us at least 7 days' notice (within 7 days you can substitute the participant for someone else).  
If you have any questions about the course or the booking process please contact SSE's sales and marketing manager, David McGlashan on 020 7089 9120 or email [email protected].