Celebrating World Autism Awareness Week
1 Apr 2020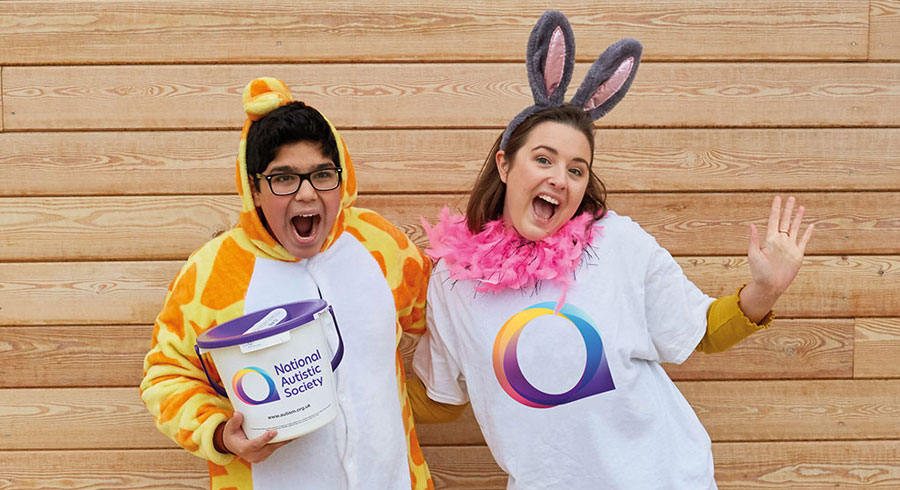 To celebrate World Autism Awareness Week, communications manager Hannah Corbett has put together a formidable line-up of social enterprises tackling the challenges of this lifelong developmental disability.
What is autism?
There are around 700,000 autistic people in the UK – that's more than 1 in 100, according to the National Autistic Society. This lifelong developmental disability affects how people perceive the world and interact with others. Autistic people see, hear and feel the world differently to other people. It is not an illness or disease and cannot be 'cured'.
Over 40% of autistic children say they have been bullied at school
Meet some of the social entrepreneurs supporting autistic individuals thrive at school and in the world of work.
Beresford Street Kitchen
'Café with a conscience' Beresford Street Kitchen provides education, training and employment for people with learning disabilities and autism. Every penny generated through sales in its 80-seater café goes back into the charity. The more money they make the more trainee and apprenticeship chef positions they can offer.
Founder Gabby Elmers graduated from the Lloyds Bank Social Entrepreneurs Trade Up programme, supported by The National Lottery Community Fund. Reflecting on the programme she says the most impactful thing she learnt was "how to grow traded income and how to communicate effectively to make things happen".
Exceptional Individuals
Exceptional Individuals provides consulting, recruitment and employment support to employers and individuals with dyslexia, dyspraxia, ADHD and autism. Its founder Matt Boyd graduated from the Lloyds Bank Social Entrepreneurs Scale Up Programme.
Only 16% of autistic adults are in full time employment
Run by a team of neurodiverse people, they are passionate about creating wider employment opportunities and better understanding and appreciation for neurodiversity everywhere. In light of the current COVID-19 pandemic with more people working from home, the team share top tips for neurodivergent people shifting the way they work. Read the article here.
Act for Autism
Set up by two parents of autistic children, Act for Autism supports autistic kids and their parents by helping them manage their emotions and anxieties. Founders Tessa and Jane provide training, counselling, mentoring, film and theatre workshops for autistic children, their families and the wider community.
Their ground-breaking work has really taken off – with contracts with hospitals, schools and local authorities across the UK. Act for Autism's first film Autism Voices won a prestigious award at the Golden Door Film Festival in New Jersey. Tessa and Jane regularly speak at autism conferences and are in demand across the UK for their unique training programmes. Learn more about their work here.
Tessa graduated from the Lloyds Bank Social Entrepreneurs Start Up Programme. "It spurred me on to be proactive and gave me focus", she says. She's now taking part in the Trade Up programme to increase impact and trading income for her social enterprise.
Happy World Autism Awareness Week from the School for Social Entrepreneurs!
Register interest in the Lloyds Bank and Bank of Scotland Social Entrepreneurs Programme – gain free learning, mentoring and up to £7,000 grant.