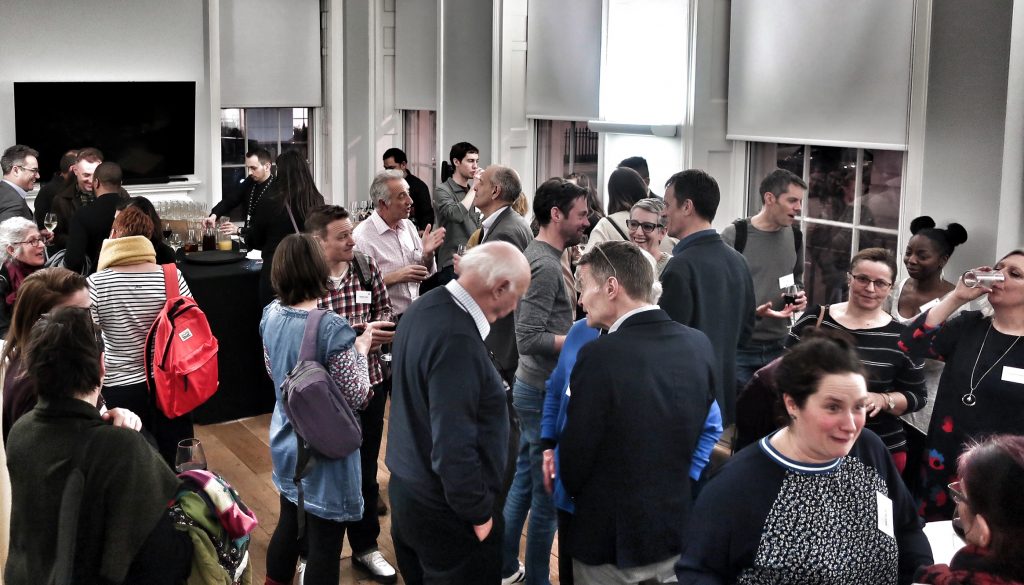 We can't fix issues like poverty, climate change and ill-health alone. That's why the School for Social Entrepreneurs exists.
SSE helps 1,000 people a year develop the skills, strengths and networks they need to tackle society's biggest problems. Over the last 20 years we've equipped thousands of people to start, scale and strengthen organisations that make a positive difference.
But we're not stopping there.
SSE is committed to supporting the growing network of social entrepreneurs we've worked with over the years to grow their impact – individually and collectively. We are rolling out activities and initiatives developed with, by and for our fellows with the aim of:
       

developing personal and enterprise skills

 

       

supporting enterprise growth

 

       

improving impact and its measurement

 

       

strengthening connections

 

       

celebrating and promoting

 

       

movement building
Together, we're changing lives and transforming communities.
As part of this ambitious programme to support our fellows, SSE has launched the Social Partners initiative.  Our Social Partners are a community of like-minded people with extensive business experience who donate both time and money to support SSE fellows. They make the above activities possible, working with fellows on an individual basis as mentors and providing financial support.
Fellows future fund
Thanks to our social partners we have launched the fellows future fund, offering £5000 grants to SSE fellows to grow, understand and communicate their social impact. The next round will launch 13th February 2020.
Virtual action learning sets
We're pleased to be able to offer virtual action learning sets for all fellows priced at £100 per year. For the first 28 fellows to express an interest this will be discounted to £50! Sets will meet virtually four times over the course of a year and be facilitated by an SSE facilitator. If you'd like to join a set please contact kylie.dickenson@sse.org.uk
Fellowship event series
Upcoming Events
Workshop: What it takes to grow your Social Enterprise
5th February, SSE Midlands
Oaks Consultancy, in partnership with the School for Social Entrepreneurs, is offering a free half day workshop, exclusively for SSE Students & Fellows, on growing your enterprise.
The session will look at the factors that impact a growing organisation and the resources needed to secure growth. Essential information for anyone looking to grow income or impact.It also gives you an opportunity to meet and/or catch up with other SSE Fellows & Students from the Midlands.
Note: A booking fee of £20 is fully refundable if you attend the event
Networking Masterclass and Celebration
13th February, SSE Dartington
SSE have been running some brilliant events all over the country and the next one is going to be held here in the South West. There is plenty to celebrate as we have a brilliant Fellows event planned as well as SSE Dartington celebrating their 10th birthday!
The event will be taking place at Dartington Hall and will be planned to start in the early evening– around 6.30pm. Not only will this be a great opportunity to meet with people that you came through SSE with, but also a chance to network and meet other entrepreneurs, hear from a key-note speaker and celebrate with the SSE Dartington team.
Find out more and register here
SSE
SSE offers the following workshops and short courses at a discounted rate to all students and fellows:
Measuring Social Impact
Handling Difficult Conversations
Action Learning Facilitator Training
Social Scaling and Replication
Memberships
SSE fellows can enjoy a fast-track application for RSA Fellowship. RSA have platforms for their Fellows to connect with a brilliant network of over 29,000 people working in different areas of social innovation and change, numerous platforms for your ideas and projects through a series of events both online and across the country, thematic networks you can contribute to, and funding support available for Fellow-led projects.
RSA will also waive the initial registration fee, leaving a monthly contribution of just under £15. If you would like to take advantage of Fellowship, just email fellowship.rsa@rsa.org.uk.
Pro bono support
SSE fellows will be able to apply for their organisations to become members of TrustLaw, the Thomson Reuters Foundation's global legal pro bono network. If you have any further queries please get in touch with programmes administrator Harriet Uff (harriet.uff@sse.org.uk).
SSE fellows' applications will be fast-tracked; membership is free and will allow SSE fellows to access free legal advice on matters as varied as structuring, tax and finance, commercial contracts, employment, intellectual property, and governance and policies.
To be eligible for support your organisation needs to:
Be incorporated (i.e. a non-profit, charity or social enterprise that is organised as a company) and have a clear social or environmental mission
Have been operating for at least one year and be able to prove that it is financially stable for the next 12 months
Be able to clearly express their impact to date and plans to measure it in the future.
TrustLaw cannot help with urgent requests so we recommend registering even if you do not currently need support.
To get started, complete the application form here. You can find more details on the process here.