South Bristol Enterprise Support – Getting Serious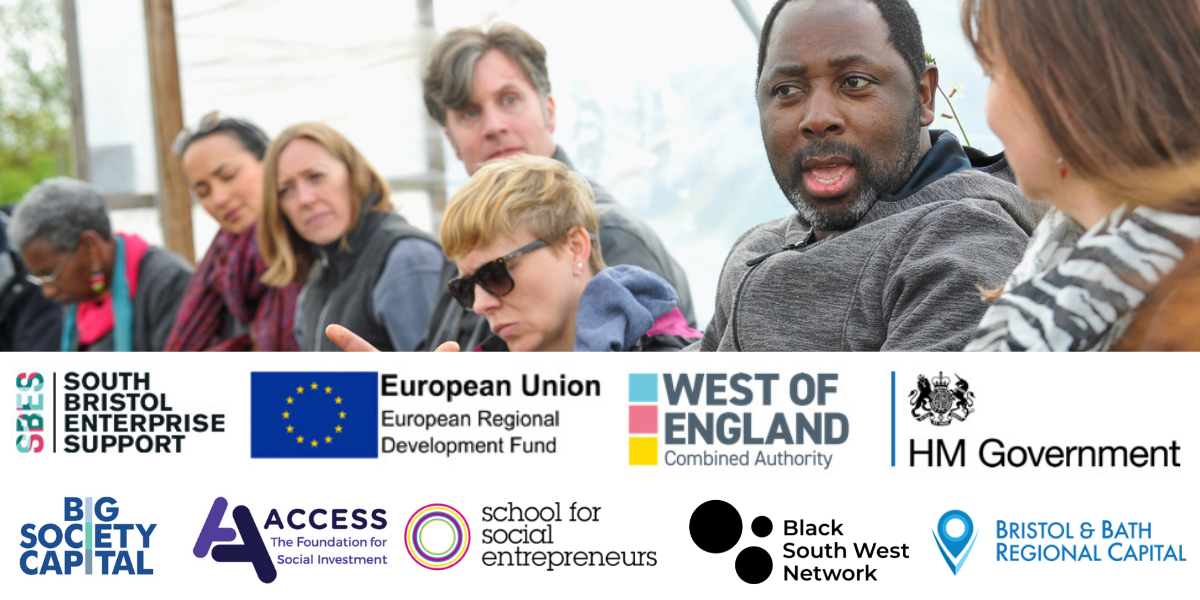 The SBES programme has now come to an end – keep an eye on our newsletter to see what is coming up next in Bristol or check out the West of England Growth Hub for further support.
Other useful information
Bristol's Local Access programme is a £2.7 million ten-year programme to provide development support and investment to enterprises coming from communities experiencing inequality in Bristol. Funded by Access – The Foundation for Social Investment and Big Society Capital, and developed using Bristol's One City Approach, the programme aims to contribute towards making Bristol's social economy:

More diverse and inclusive
Able to create a greater social impact
A more significant part of the city's overall economy.
The Enterprise Development projects are:
An incubator space for Black and Asian-led social enterprises, which will provide enterprise support tailored to their needs including desk and office space, technical and strategic support, mentoring and networking events.  This is delivered by Black South West Network. To find out more contact Mina Drobna.
For enterprises based in South Bristol, SSE Dartington is delivering a programme of business start- up support and incentivised start-up grants.  To find out more contact Susan Moores.
To build and strengthen enterprises with Bristol's social economy, Voscur is creating a local network of experienced enterprise leaders who will share learning and provide consultancy support to other Bristol social enterprises.  To find out more head to Voscur's website.
The Bristol Local Access Partnership guides and oversees the work of the Bristol Local Access Partnership Programme which is funded by Access – the Foundation for Social Investment.
Partners include: Bristol and Bath Regional Capital, Black South West Network, School for Social Entrepreneurs, Voscur, Eastside Community Trust, Nature Youth Connection and Education CIC, Street2Boardroom, Unique Voice, and WECIL.
Our Commitment to Equality and Diversity
Diversity is a fact of life. Inclusion is a choice and a practice – for organisations and individuals. At the School for Social Entrepreneurs, our aim is to drive inclusion into every area of activity of what we do; from accessing programmes, to grant investment, to board, staff and partnerships. However you identify, we want to hear from you. If you require any reasonable adjustment during our recruitment, including assistance with completing this application, please contact our learning facilitator, Susan Moores – [email protected]