Getting Serious: Your Next Steps to Success (South Bristol Enterprise Support)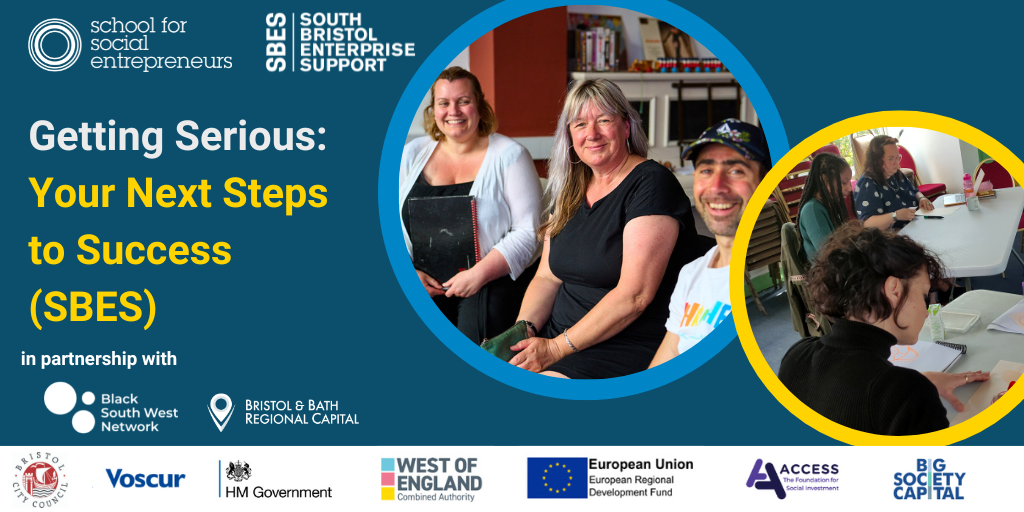 The SBES programme has now come to an end – keep an eye on our newsletter to see what is coming up next in Bristol or check out the West of England Growth Hub for further support.
Our Commitment to Equality and Diversity
Diversity is a fact of life. Inclusion is a choice and a practice – for organisations and individuals. At the School for Social Entrepreneurs, our aim is to drive inclusion into every area of activity of what we do; from accessing programmes, to grant investment, to board, staff and partnerships. However you identify, we want to hear from you. If you require any reasonable adjustment during our recruitment, including assistance with completing this application, please contact us via email at [email protected] or by phone: 07748 314717.