Pasna Sallis, Weekday Wow Factor – mentoring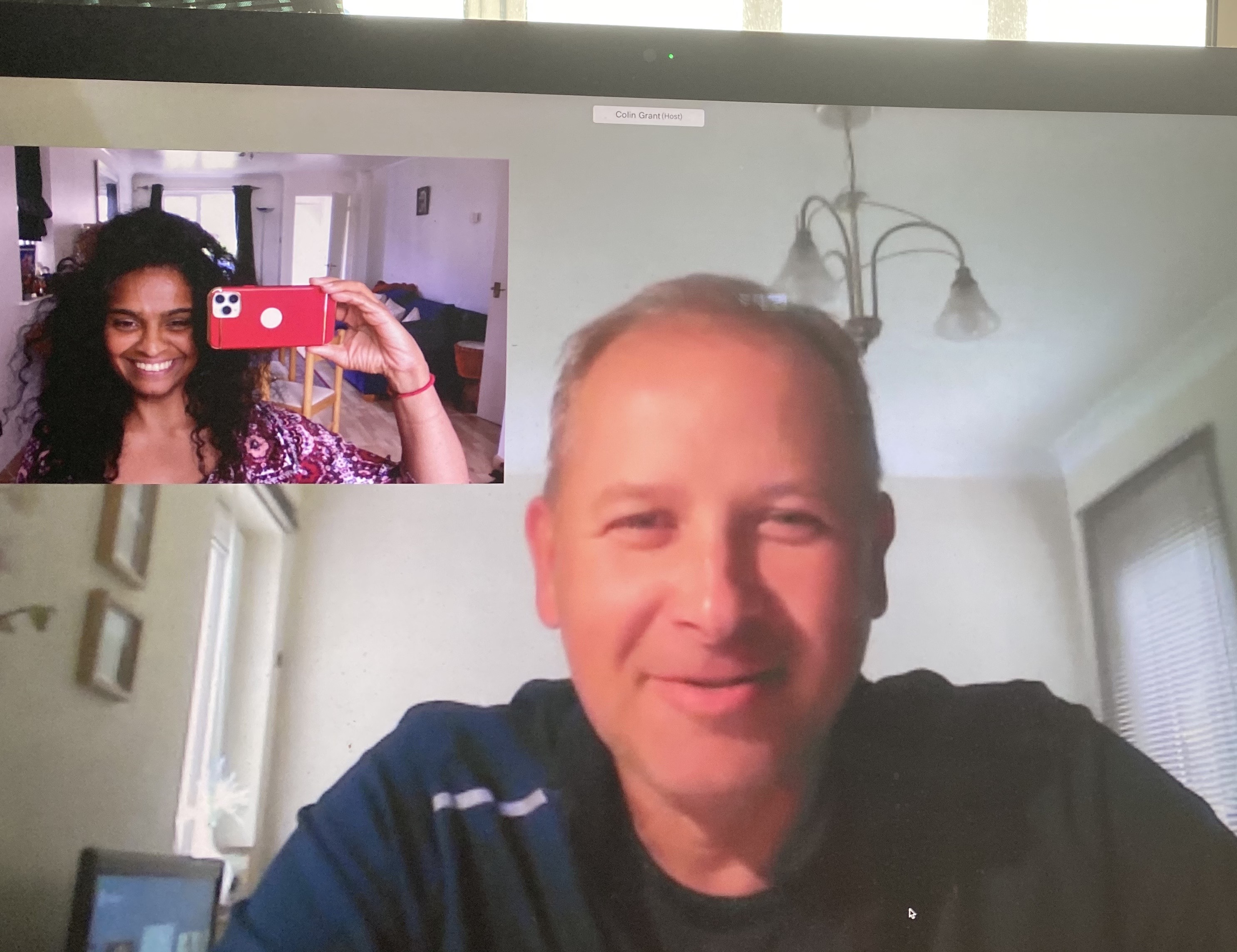 Here's a brilliant example of a long-standing mentoring relationship that's been transformational for both mentor and mentee.  It's the second in our new series on the unique power of mentoring for social entrepreneurs.
The mentee: Pasna Sallis, founder, Weekday Wow Factor a community interest company (CIC) aiming to reduce health inequalities and ageism.  They create accessible, fun daytime leisure opportunities like discos and walking adventures to improve physical, mental health and wellbeing amongst older people.
The mentor: Colin Grant, Business Manager, Lloyds Bank Corporate Markets
How did you meet?
Pasna was a student on the Lloyds Bank and Bank of Scotland Social Entrepreneurs Start Up Programme 2017-18, run by the School for Social Entrepreneurs, jointly funded by The National Lottery Community Fund and Bank of Scotland.
As part of this programme, we matched Pasna with Colin. They've met every three months since October 2017.
How has their relationship helped them personally and in their businesses?  Here's what they had to say…
Benefits of having a mentor
It can be tough to keep going as a social entrepreneur, especially in the first year.  A mentor can be a useful sounding board for new ideas and help you work through everyday business challenges.
Pasna says "Colin really helped improve my confidence as the business grew, especially in that first year of starting up.  Getting his feedback was such a great boost and helped me know I was on the right track."
"My mentor helped me come up with fresh ideas and a different way of looking at problems.  For example, he helped me lower my costs by challenging me to find a cheaper supplier."
"Sometimes you need to take a step back from the day-to-day and having a mentor guarantees you get to do this."
"I feel really supported by Colin and he motivates me to act on my ideas to improve the business.  He helps me set bite size goals that are practical and make a real difference to the organisation's overall impact."
Why mentoring works
Pasna wants other social entrepreneurs take full advantage of mentoring to support their personal and professional progress.
She concludes "Having the right mentor that you truly connect with, trust and respect helps you to grow personally and also benefits the impact of your social enterprise"
Benefits of supporting a social entrepreneur
Mentor Colin has worked for Lloyds Banking Group for 30 years and had never been a mentor before, until he met Pasna.
He explains the positive impact being a mentor has had.  "I find it very rewarding.  It's also a change from the norm as the SSE social enterprises are completely different from the businesses I work with at Lloyds Banking Group.  "
"I've learnt a lot about myself and about social enterprise from this experience."
Why become a mentor?
Colin's advice to anyone thinking of becoming a mentor: "Get involved!  You may think you have nothing of value to add or lack the knowledge of that type of business sector.  But it's surprising the support you get and how you can help a social entrepreneur in their learning journey."