Laura Grant, Freedom Foundation – mentoring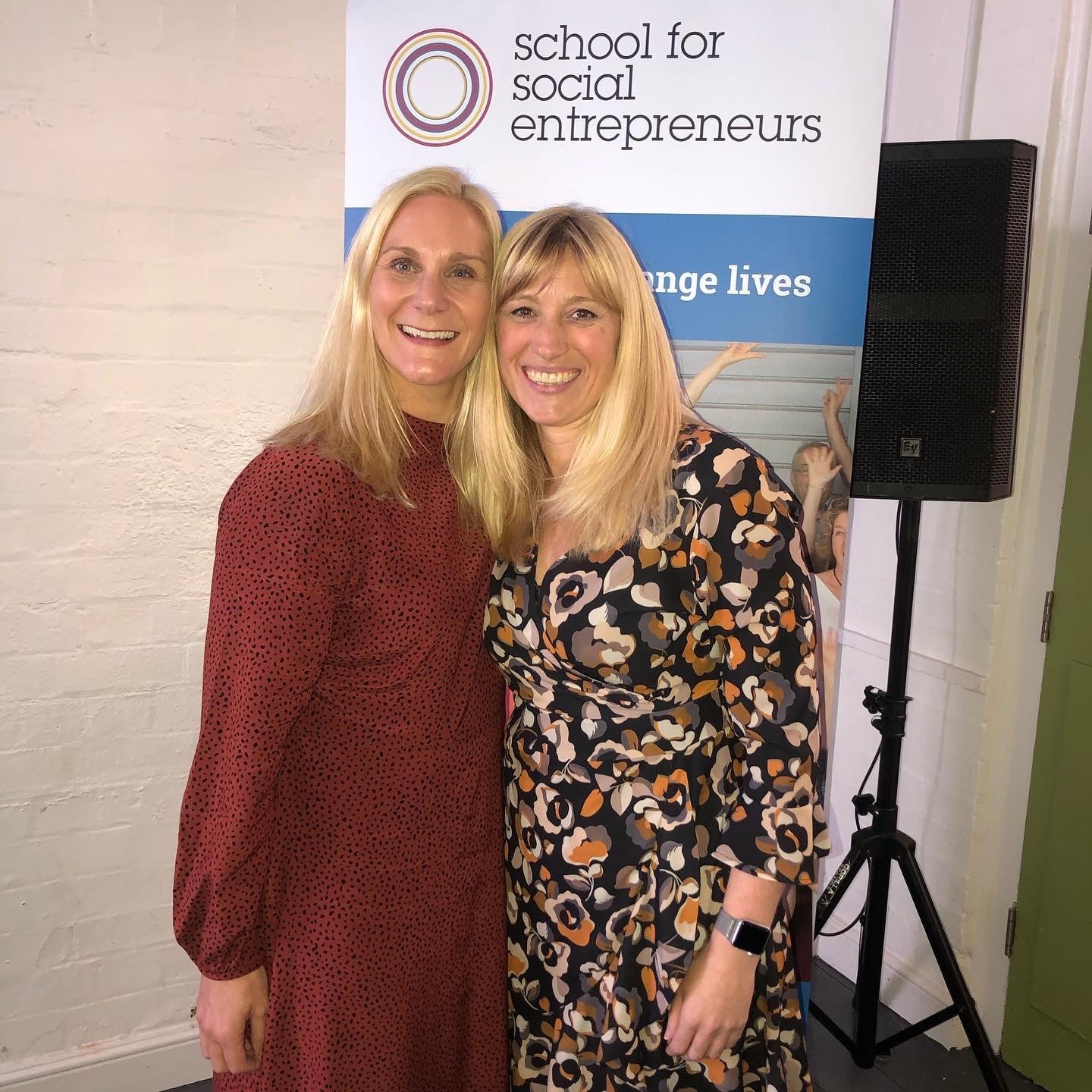 Learning at SSE doesn't only happen within the cohort. Many of our programmes also offer mentoring. We're sharing a new series on the unique power of mentoring for social entrepreneurs.
The mentor: Rachel Vann (right), Senior Manager, Strategic Programmes within Responsible Business at Lloyds Banking Group.
The mentee: Laura Grant (left), Director, Freedom Foundation, a business aiming to improve children's self-confidence and teach them about the dangers of social media through contemporary music and dance.
How did you meet?
Laura was a student on the Lloyds Bank and Bank of Scotland Social Entrepreneurs Start Up Programme 2018, jointly funded by The National Lottery Community Fund. As part of this programme, we matched Laura with Rachel. They have met every three months since December 2018.
Their relationship has gone from strength to strength. Here's what they had to say:
What are the benefits of having a mentor?
It can be a long and lonely road being a social entrepreneur. Having a mentor can be an invaluable support during tough times.
Laura says "I found there was a huge value in having someone to bounce ideas off who was neutral and could see things from a different point of view. It helped me prepare and reflect on where the business was going.
By being accountable to my mentor it was great to have some space to celebrate the things that we had achieved.
I went through a difficult time personally during this period. It was beneficial to have someone outside of my close network to share these problems with."
What did you learn from your mentor?
Laura credits her mentor's support as making a big impact on her organisation.
"Under Rachel's guidance, I became better at business planning."
"She helped me strip back and simplify our offering. My mentor enabled me to reflect on what we had already achieved."
What's the best way to get the most out of the relationship?
Laura's advice: "Make sure you prepare for each meet-up in terms of what you want to get out of it. And understand your mentor's motivations for getting involved."
What are the benefits of mentoring a social entrepreneur?
Mentoring is a two-way process – it's not just about the person being mentored.
Mentor Rachel reports on the positive impact the experience has had on her: "I want to support my community. By sharing my experience, my networks with Laura, I can help her as an individual and support my community at the same time. I want to help make a difference whilst also learning and meeting new people.
"Being a mentor broadens your horizons."
"It's a great opportunity to support the community. Plus it feels great to know that you are supporting others to succeed.
"I have built up a great rapport with my mentee, Laura. We have a special relationship. It's a great feeling to see her develop and achieve what she has worked so hard for."
Why become a mentor?
Rachel has this advice for anyone thinking of becoming a mentor: "Don't underestimate your abilities and experience. I have found that it's a learning journey for both the mentor and the mentee. There's lots of support out there across the SSE network and with other mentors. It's a great way to network and meet a wider group of people from inside and outside your organisation. Go for it!"
Find out more about mentoring for social entrepreneurs here.
Interested in a programme that matches you with a mentor, a learning programme and a grant to help start or scale your social business?
Register interest today for the Lloyds Bank and Bank of Scotland Social Entrepreneurs Programme – a funded learning programme, up to £7,000 grant, a business mentor and a supportive community of like-minded peers.