Peer Networks Leadership Programme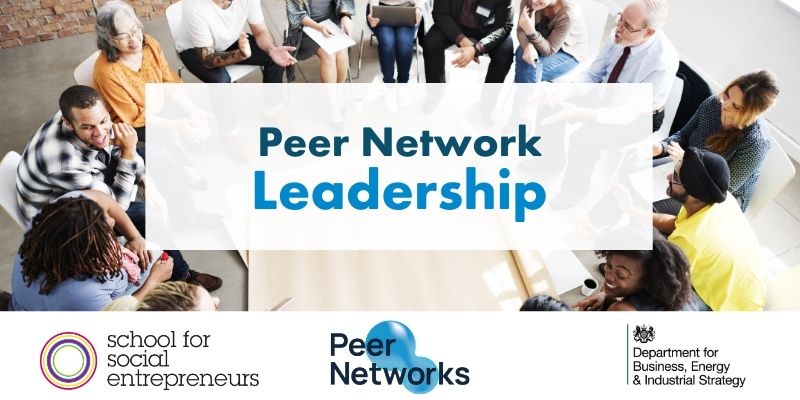 Peer Networks is a national peer-to-peer networking programme for SME leaders that want to grow and develop their organisation for future success. Delivered across Plymouth, Devon, Somerset, and Torbay we will create diverse cohort groups of individuals to collaboratively work through common business issues.
Through interactive action learning, we enable you to discuss your own challenges, gain and reflect on valuable feedback and implement practical solutions to overcome them. From finance and HR to sales, marketing and more, our expert facilitators give you the flexibility to create a trusted support network that works for you, helping you to build and strengthen your business and improve its overall performance.
Peer Networks is delivered through a series of high impact group sessions, with each cohort led by a trained facilitator. These sessions will be held online.
Key benefits:
A ready made network of leaders who are working together to strengthen their businesses
Six months of facilitated sessions aimed at solving the barriers you're facing in your organisation right now
One to One coaching sessions with a business expert to help you put your discoveries in to action
We are running this programme in association with Growth Hub South West and it is funded by The department of Business, Energy and Industrial Strategy 
The programme includes:
Interactive action learning

Trained facilitators

Small groups

Flexible topic selection

One to one coaching
Is this right for you?
We're looking to support people who are:
Leaders in their organisation
Working within a social purpose organisation including cooperatives, cic's, charities, community businesses and others.
Actively seeking opportunities and solutions to help them develop their business and their networks
Committed to attending the full course
Criteria
To be eligible for this support your organisation must have a turnover of £100,000 and employ 5 team members. There is some flexibility in this so if you would like to talk more please get in touch.
How to apply
To apply in the first instance please submit an expression of interest by email including your name, business name, telephone number, location, and confirmation of your eligibility. You can email us at [email protected]
Our commitment to diversity, inclusion and accessibility
We recognise that discrimination of all sorts infiltrate every part of our society, and we are working hard to counter that wherever we find it. We actively encourage applications from people of all faiths, races, gender identities, sexual orientations, economic circumstances and backgrounds, as well as those from disabled communities. No educational qualifications are needed to join our programmes.
Reasonable adjustments regarding accessibility will be made to ensure all are welcomed onto the programme. Please get in touch – we're happy to talk things through.