Peer Networks Leadership Programme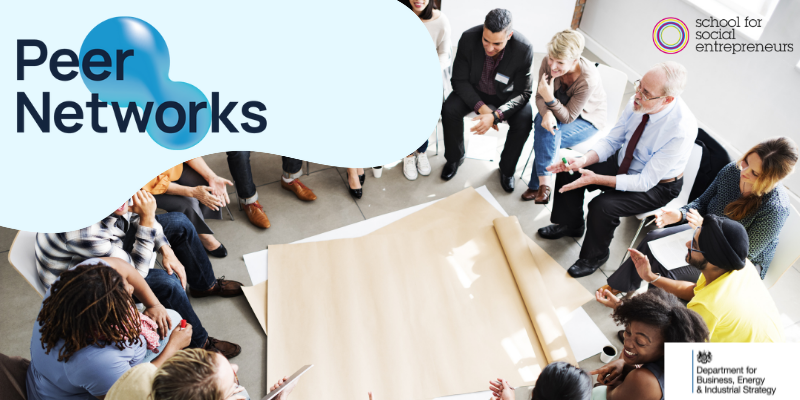 Peer Networks is a national peer-to-peer networking programme for SME leaders who want to grow and develop their organisation for future success. Delivered across Liverpool City Region, we will create diverse cohorts of individuals to collaboratively work through common business issues.
Through interactive action learning, we enable you to discuss your own challenges, gain and reflect on valuable feedback and implement practical solutions to overcome them. From finance and HR to sales, marketing and more, our expert facilitators give you the flexibility to create a trusted support network that works for you, helping you to build and strengthen your business and improve its overall performance. You can learn more about how it can help you and your business in this video
Peer Networks is delivered through a series of high impact group sessions, with each cohort led by a trained facilitator. These sessions will be held online.
Key benefits:
A ready-made network of leaders who are working together to strengthen their businesses.
Six months of facilitated sessions aimed at solving the barriers you're facing in your organisation right now.
One-to-one coaching sessions with a business expert to help you put your discoveries in to action.
Learn from your peers: Find solutions to the real issues your business is facing by working with other local business leaders facing similar challenges.
All it takes is your time: Peer Networks is a completely free programme, all it takes is a few hours of your time each month. You can join virtual sessions from the comfort of your home or office.
Varied delivery, real results: Activities take place in structured, small-group sessions, led by a skilled professional facilitator to make sure you see real results in return for the investment of your time. You will also benefit from access to one-to-one mentoring, coaching or advice depending on the support you need.
Non-competitive: Peer Networks brings together business leaders working collaboratively to find solutions to common problems. You will not be placed in a group with any competitors, so you can share your expertise and benefit from others.
We are running this programme in association with Growth Platform and it is funded by The department of Business, Energy and Industrial Strategy 
Is this right for you?
We're looking to support people who are:
Leaders in their Liverpool City Region Based organisation
Working within a social purpose organisation including cooperatives, CICs, charities, community businesses and others
Actively seeking opportunities and solutions to help them develop their business and their networks
Committed to attending the full programme
Delivery
The sessions will be held online once a month on a Thursday, starting in September 2021 until February 2022. Exact dates can be confirmed on application. You must commit to attending all the sessions.
Criteria
To be eligible for this support your Liverpool City Region based organisation must have:
Operated for at least a year
Five employees or more
A turnover of at least £100,000
The aspiration to improve and grow the business
How to apply
To apply in the first instance please submit an expression of interest by email including your name, business name, telephone number, location, and confirmation of your eligibility. You can email us at [email protected]
Our commitment to diversity, inclusion and accessibility
We recognise that discrimination of all sorts infiltrates every part of our society, and we are working hard to counter that wherever we find it. We actively encourage applications from people of all faiths, races, gender identities, sexual orientations, economic circumstances and backgrounds, as well as those from disabled communities. No educational qualifications are needed to join our programmes.
Reasonable adjustments regarding accessibility will be made to ensure all are welcomed onto the programme. Please get in touch – we're happy to talk things through.