How to Create an Authentic Mission-Led Brand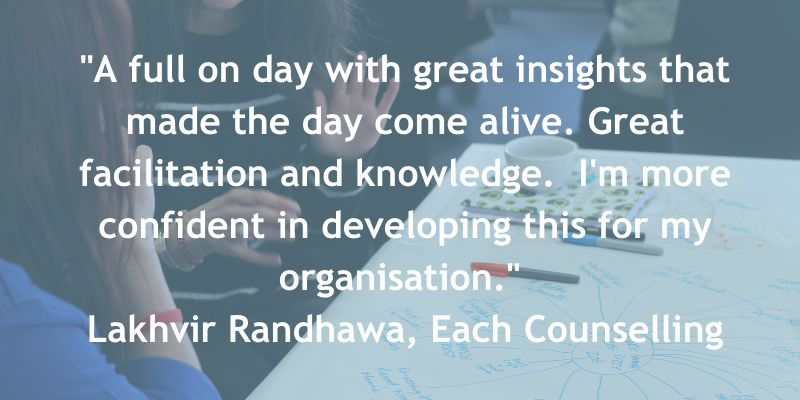 Overview
A clear and differentiated mission-led brand positioning is critical for organisational success: it drives strong engagement with consumers and customers, helps attracts funding and engages the best employees.
This one-day workshop provides attendees with best practise tools and techniques you need to create a differentiated brand positioning, plus guidance on to practically implement this approach to drive your organisation's objectives.
"Such great content and jam-packed full of practical info and insights" Amanda Davies, Light Purpose Living
What you'll learn from this course
Best practise: how successful branding drives business success
How to create a brand template
Defining your organisation's role in the world
How to write succinct brand proposals
How to put your brand strategy into action and drive business objectives
Who you'll hear from
How to Create an Authentic Mission Led Brand is facilitated by Holly Whelan. Holly has over 20 years' experience working in consumer, corporate and social marketing. She has managed several multi-billion dollar brands, including, Comfort, Flora, Persil and the Unilever corporate brand, and has a broad sector experience ranging from start-ups and social enterprise through to corporates and large global charities.
In 2014, Holly co-founded her two companies Younger Lives Ltd and Younger Lives CIC which focus on lifestyle change for health and has a wide range of clients across both the public and private sector (including NHS, Health Education England, Unilever, Bupa, Cleveland Clinic and Axa). She is an honorary lecturer at Imperial College London, teaches at the School for Social Entrepreneurs, is a member of the Google Food Lab and the Bupa CMO network.
"This is essential learning!" Ash Kotak, UK AIDS Memorial
Location
All our learning will be taking place in live online sessions until further notice.
Joining details will be emailed to you in the run up to the workshop.
"Very well structured and insightful. I learned a great deal and will definitely put it into practice" John Clarke
Dates
Tuesday 22nd August 2023
Friday 17th November 2023
Timings
The course runs from 9.30am – 3.00pm.
Price
For this one day workshop, access to our speakers plus all course materials you pay:
Organisational turnover £1m +
£169
Organisational turnover £500,000 – £1m
£149
Organisational turnover £100,000 – £499,999
£129
Organisational turnover £50,000 – £99,999
£109
Organisational turnover less than £50,000
and individuals unattached to an organisation

£89
Book now:
Book your place immediately with a credit or debit card via our website using Stripe, our payment processor. We'll send you booking confirmation right away.
Please only request an invoice if absolutely necessary and if it is for an amount over £100.
Please note our terms and conditions: we can offer a full refund provided you give us at least 7 days' notice (within 7 days you can substitute the participant for someone else).  
If you have any questions about the course or the booking process please contact SSE's sales and marketing manager, David McGlashan on 020 7089 9120 or email

[email protected]

.