Heritage Trade Up Programme
Applications for this programme are now closed. Let us connect you with funding and support offers from across the sector, all in one place. Sign up to our weekly newsletter 
Heritage Trade Up is a brand new programme for leaders of heritage organisations, in partnership with the National Lottery Heritage Fund, to promote and support a stronger heritage sector.
Are you looking to strengthen the financial resilience and governance capabilities of your heritage organisation? This fully-funded programme will offer eight months of capacity building support for a broad range of heritage sector organisations from across the UK.
We'll support you to develop the skills, knowledge and attitudes you need to develop enterprise models and deepen social and/or environmental impact. You will be part of a safe and supportive group of like-minded peers.
Key benefits:
Strengthen your organisation with our free learning programme: Eight days of learning between October 2021 and June 2022
Receive a £10,000 Trade Back grant* that supports your recovery from the Covid pandemic.
Gain a network of peers, who will help you develop your plans and act as a sounding board.
Our programmes are based on peer and action-learning. We're definitely not about textbooks and teachers. Instead, we help you to get the headspace you need to map out next steps, with the support of other leaders facing similar challenges.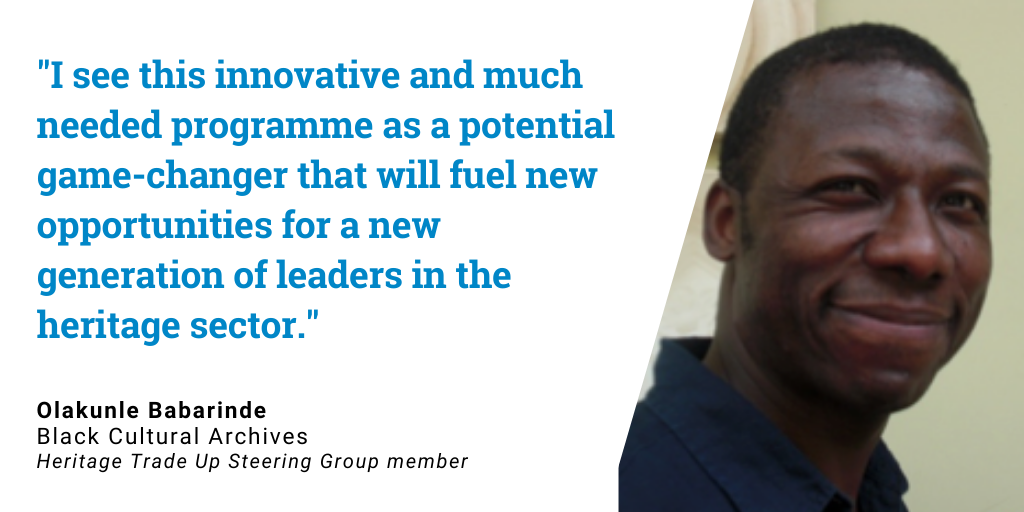 Who should apply?
The programme is designed for people who are leading a heritage organisation or trading project. They should have responsibility for the trading activity and be able to shape it and make strategic decisions.
We encourage applications from across the UK and from organisations led by underrepresented groups, which celebrate heritage for all.
What do we mean by heritage organisations?
We understand heritage to be the narratives, traditions, objects, spaces and places that are inherited from past generations, maintained in the present, and handed down to future generations.
Heritage sector organisations are those whose primary purpose it is to protect, preserve, or promote these traditions, practices, and spaces. These may include, for example:
Organisations that protect historical buildings, sites, artefacts or natural environments for public benefit, 
or
Organisations that promote the cultural heritage of a community, keeping alive traditions and cultural history through art, music, theatre, archives or education.
The deadline has now passed. Let us connect you with funding and support offers from across the sector, all in one place. Sign up to our weekly newsletter 
When and where does Heritage Trade Up take place?
The programme comprises eight days of learning  between October 2021 and June 2022.
Our aim (dependent upon Covid restrictions at the time) is to run a blended learning approach, offering a mix of online and on-site learning. The on-site learning will take place in one of four locations: London, Birmingham, Edinburgh, and York. There will be an access budget to support participants' travel and accommodation where required.
Accessibility
If you have any questions, or need further support to supply, please email [email protected] or call us on 0207 089 9120. We will be happy to assist you or provide a more suitable format. Please also contact us should you wish to access a Welsh language version of the application form.
Our commitment to inclusion
We recognise that discrimination of all sorts infiltrates every part of our society, and we are working hard to counter that wherever we find it. To that end, we actively encourage applications from people of all faiths, races, gender identities, sexual orientations, economic circumstances and backgrounds, as well as those from disabled communities. No educational qualifications are needed to join our programmes.
The Trade Back grant
Our Trade Back grant helps organisations to get back on track following the Covid-19 crisis. We also want to support you to improve your financial sustainability by increasing your income from trading and sales.
You can read more about our innovative Match Trading and Trade Back grants here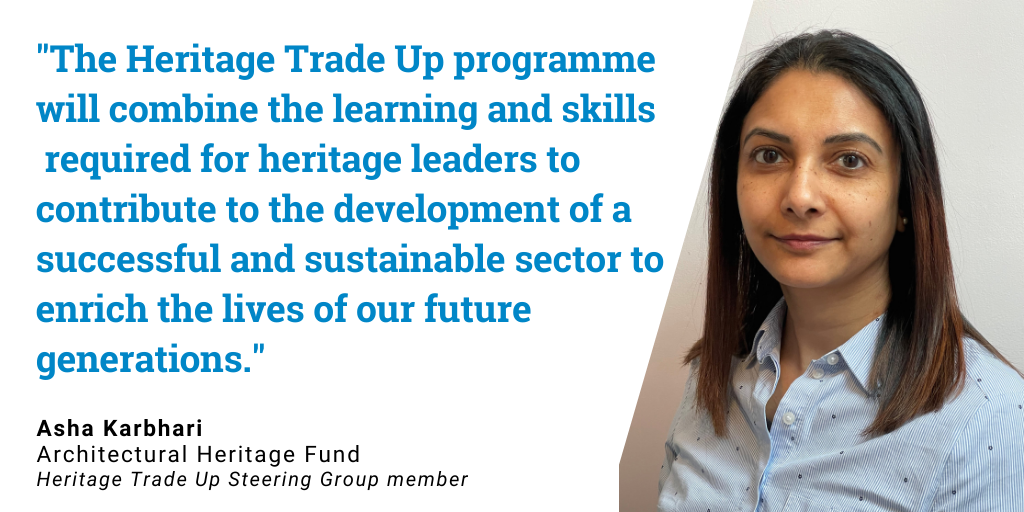 The Heritage Trade Up programme is supported by