Handling Difficult Conversations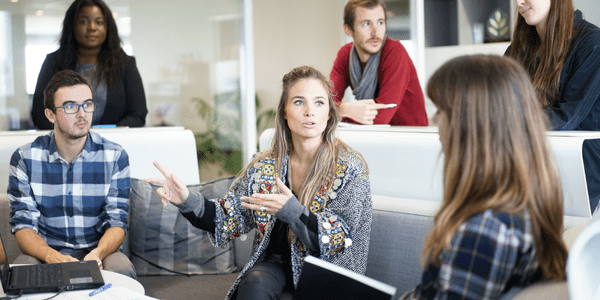 There are currently no dates available for this course
Have you ever been in a situation at work where it felt like you were banging your head against a brick wall? Ever been trapped in a negotiation which feels like it will never end?
Handling Difficult Conversations is a practical one-day workshop that will help you find effective, dynamic resolutions to workplace conflict with staff, colleagues, customers and stakeholders such as funders and trustees. You'll leave the day with a toolkit for working through individual conflict and a framework for managing difficult conversations.
You should come on Handling Difficult Conversations if:
You want clear tools and strategies to manage difficult people more successfully
You want to achieve better results in negotiations
You want to get more out of your partnerships with stakeholders
You want to improve the way you and/or your organisation manages performance
You want to create culture of mutual understanding
"This course was really useful for self reflection and included like-minded individuals who could share their own experiences" Kate Lightfoot, Clic Sargent

"I have achieved my objective of feeling more confident in dealing with difficult conversations because I now have a strategy to work through" Annie Berrington, Get Out More CIC

"Thought provoking with excellent practical tips and solutions to take away. Made me really think about how I listen when I negotiate." Sarah Hendley, Clic Sargent

"Really helpful to explore negotiation tools and how to manage difficult conversations." Lisa Ward, Oxfordshire Sexual Abuse & Rape Crisis Centre

"Thought provoking and practical. I'll use the techniques in work and personal life." Heather Masoud, Zaytoun
Location and price
This course will be taking place online via Zoom.
For this one-day workshop, access to our speakers plus all course materials you pay:
SSE Students / Fellows / Associate Fellows

£150

£120
Other Organisations

£200 

£150
Cancellation policy
We will provide a full refund if you are unable to make it to a course / workshop and provide at least 7 days' notice. Within 7 days, we are unable to provide a refund however you are able to send a substitute delegate.
(Places on this course are limited to 12 and withdrawing without providing at least 7 days notice prevents us from being able to find another participant to take your place).
Book now:
Book your place immediately with a credit or debit card via our website using Stripe, our payment processor. We'll send you booking confirmation right away.
Please note our terms and conditions: we can offer a full refund provided you give us at least 7 days' notice (within 7 days you can substitute the participant for someone else).
If you have any questions about the course or the booking process please contact SSE's sales and marketing manager, David McGlashan on 020 7089 9120 or email [email protected].
We prefer payment by card but if you do not have access to a payment card and would like to pay by invoice please email David, [email protected]. Please only request an invoice if absolutely necessary and if it is for an amount over £100.