Accelerating Women's Enterprise Accelerator Programme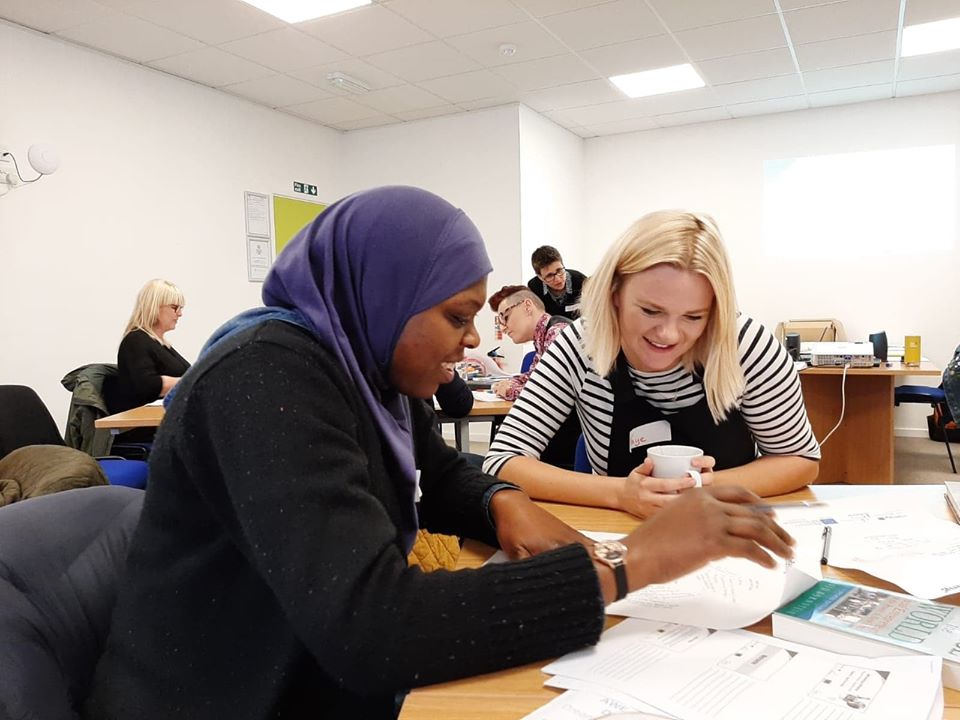 Applications for the 2021 programme have now closed
The AWE Accelerator Programme is a completely free, intensive two-day residential course aimed at women, including trans women and non-binary people*, who have already set-up effective social enterprises. It is funded by the EU and aimed at supporting gender parity for women.
Have you put together your business plan but are wondering how to make it more financially sustainable? Are you ready to take a leap financially with your enterprise but something is holding you back? Do you need to meet other women who are also ready to take risks to get their enterprise to the next level?
If these questions resonate with you, then our two-day accelerator is designed to give you the boost you need to lead a successful, financially sustainable social enterprise.
Over two days with like-minded peers, we'll delve into the complexity of launching and sustaining a thriving enterprise. Working with experts and facilitators, we will provide a safe and supportive space for you to reflect upon your enterprise and to focus on how to make it profitable and sustainable.
We'll also explore the challenges of maintaining a healthy work-life balance, enhancing our self-care, managing our time, and more.
Key benefits
We hope that this two-day accelerator will be an excellent opportunity to put some power behind businesses and enterprises which have struggled to maintain momentum, including those which have been affected by the Covid-19 climate. At the end of the accelerator you will have a clear plan of what you want to do next with your business and your finances.
You'll get:
Free learning
Peer support network
Accommodation and meals provided, and a bursary to cover travel costs
Who should apply?
This programme is designed for women who have already created and are running social enterprises, and live in Cornwall, Devon, Somerset or Dorset who feel they are facing challenges and barriers. Past AWE participants are welcome to apply.
When and where does the AWE Accelerator Programme take place?
The programme will take place the weekend of 16th and 17th October 2021. It will run from 9.30am-4.30pm on both days and from 7pm-10pm on the Saturday evening. This is 17 hours of contact time.
It will take place at Buckfast Abbey Conference Centre. The venue is accessible, and accommodation and all meals will be provided on site.
There will be access to a bursary to help with travel expenses to and from the venue.
How to apply
This programme has now closed for applications
*We're happy to have a chat with you to ensure you feel welcome on the course.