Zaffer Khan, One Voice Blackburn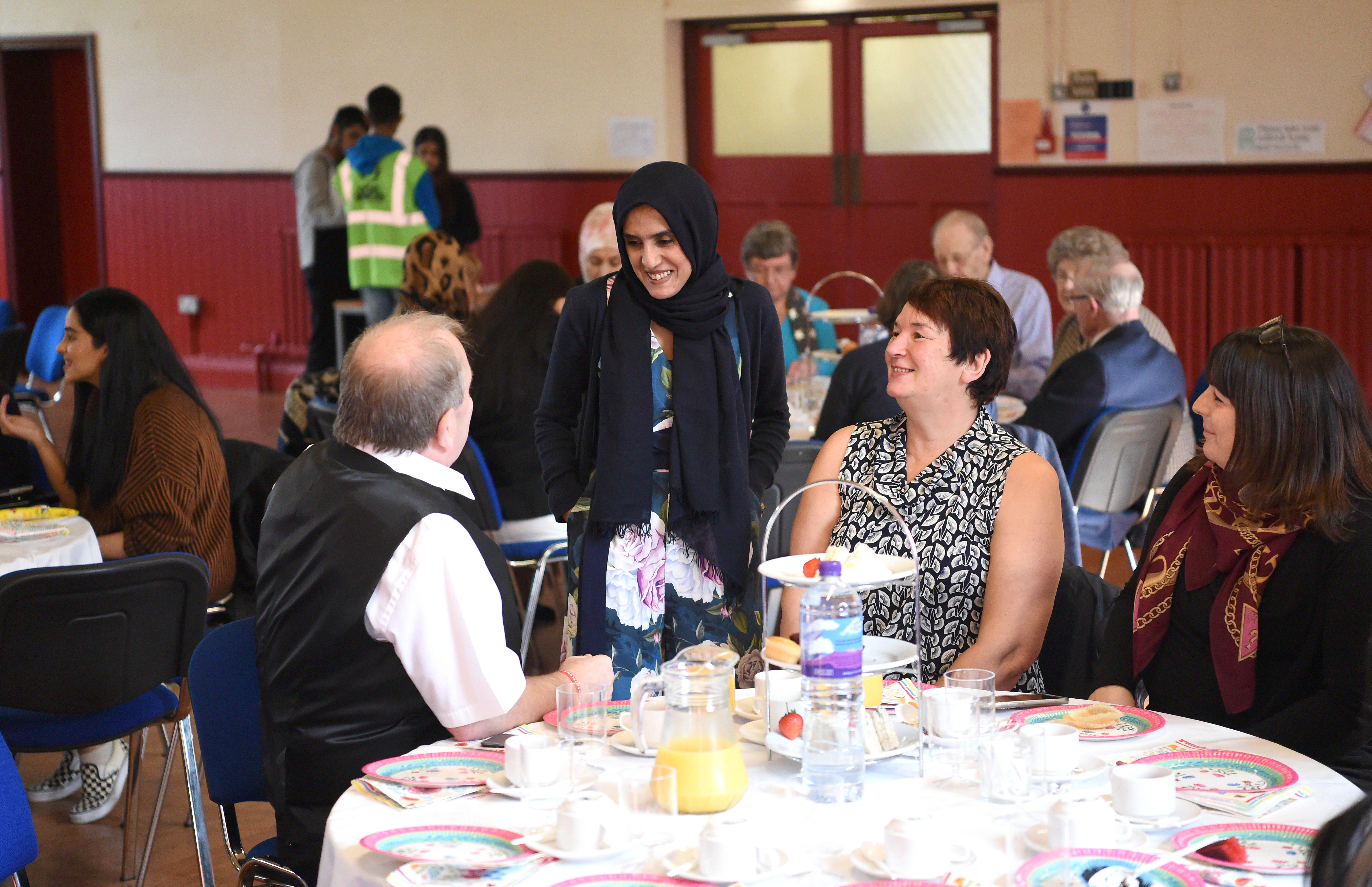 In a nutshell…
CEO: Zaffer Khan
Organisation: One Voice Blackburn CIC aims to improve the social and economic wellbeing of deprived BAME communities in Blackburn with Darwen.
Business model: 1/3 income from membership fees, grants, and sales of rental income, services and products.
SSE programme: Community Business Trade Up 2020, in partnership with Power to Change
Supported by SSE in the North West
The beginning
Blackburn has some of the poorest wards in the UK. 34% of its population is Black, Asian and minority ethnic, in particular South Asian families, as well as a recent influx of refugee communities.  Many families live in overcrowded housing.
Despite the statistics, parents have huge aspiration for their children – they want them to do well and get a good education.
In 2011 a group of residents got together to improve the lives of people living here. From the start, the aim was to involve the whole community in their plans. They ran focus groups and events to find out what people needed. People most wanted to tackle health inequalities and focus on leadership, empowerment and educating young people.
One Voice Blackburn was born – driven by the community, for the community.
Zaffer Khan was involved from the start. A former journalist, he's a public relations and marketing professional. "I was made redundant in 2013, and One Voice Blackburn was a great project for me to use my skills and support my community."
Tackling inequality, creating community cohesion
The diversity of services and initiatives is incredible. A scout group, a girl's group, women's groups, netball and cricket clubs, heritage projects, kids summer clubs.
Sport has been particularly important in terms of engaging young people. Zaffer explains: "These people wouldn't normally access mainstream groups and that's why it works"
There's a current focus on addressing gender inequalities within the community. Zaffer explains the impact of the girl's group: "they're involved in everything from having their own band to their own YouTube channel.  It's about giving these girls an opportunity to express themselves."
Now a membership organisation, One Voice Blackburn is set up to help the diverse and multi-ethnic communities within Blackburn.
"We focus on gender inequality, health inequality and leadership skills for the younger people who are from hard to reach communities."
Zaffer joined our Community Business Trade Up Programme with plans to expand trading income. "We thought we'd grow exponentially – we felt the sky was the limit. "
But that came to a shuddering holt due to the pandemic.
Impact of Covid-19
"It's been a huge challenge for us.  The BAME community has been disproportionately affected, and Blackburn has experienced more stringent longer-term restrictions than other areas of the UK."
"We went digital straight away – we were ahead of the game.  Then we found out there were inequalities, in that people couldn't afford the technology to work from home.  Even now we're starting to meet in person, it's still difficult.   Not everyone is comfortable with it, especially vulnerable groups."
Despite all these efforts and like many community businesses, their finances are suffering as fewer people are returning to their services.
Shortly after Covid hit, Zaffer began the programme.
Impact of the programme
"The programme's been phenomenal."
Because of physical distancing measures, the learning programme took place online. Zaffer explains: ""The learning sessions have been brilliant.  We've learnt new ways of working, ways to adapt, financial and accounting processes – all have been invaluable.  Learning from other community businesses who have adapted their businesses to make more money.  These real-life examples of individuals of have improved their trading activity and impact makes it a really practical, tangible learning experience."
"The peer group learning style is excellent and having professionals and other practitioners available online for support has been brilliant, especially given the challenging economic climate."
"It's not about being given the answers, it's about having the space and time to reflect and bounce ideas off others going through similar situation"
"Because of Covid, SSE adapted the Match Trading grant so that we weren't penalised for an economic situation out of our control.   The grant's been a lifesaver for us as it's subsidised some of our income losses."
"SSE staff who run the programme are exceptional.  Their expertise, enthusiasm and passion really shines through.  This isn't just a job for them.  They want to make a real difference to the people in communities."
Learn more about the programme
What about the future?
"We're still feeling stretched and the continued impact of the pandemic makes it tough.  But we're resilient and adapting. We feel hopeful for the future when we'll be able to put all our plans into action."
Top tip for other community businesses and social entrepreneurs
"Due to the pandemic, I advise community businesses to look for funding opportunities to offset those losses and look at different ways of operating.  If 60% of your trading income is on sales, you need to look at grant opportunities to survive right now."
Want to keep up to date with One Voice Blackburn's work? Give them a follow on Twitter, Instagram and Facebook.