Nureen Glaves, Feed Me Good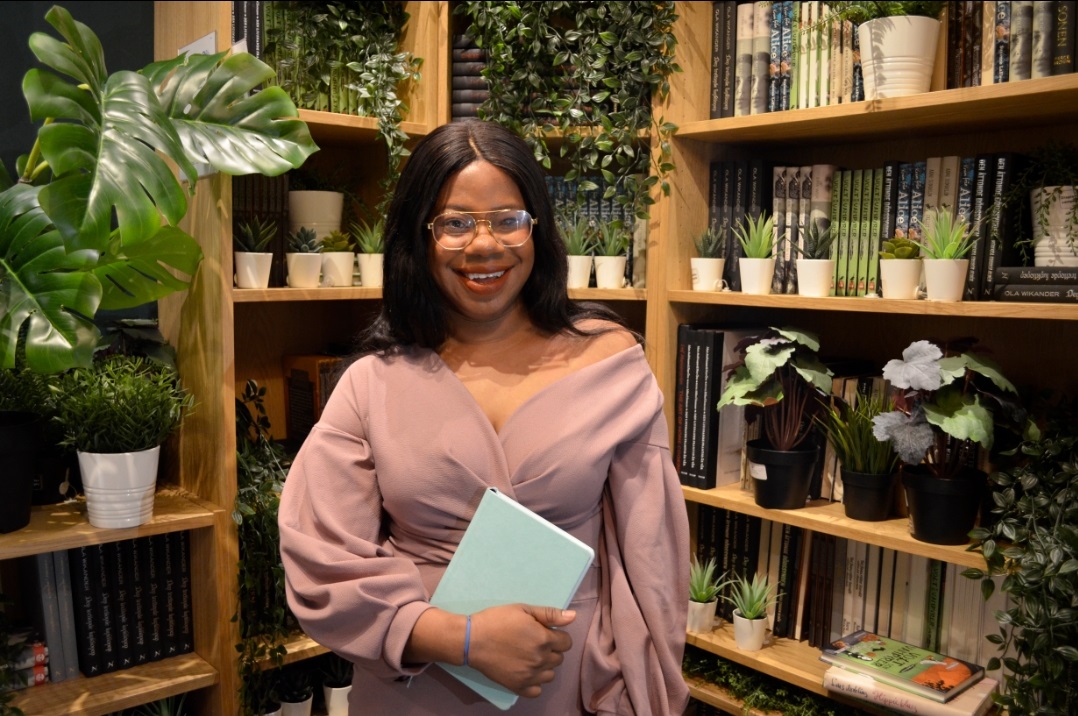 Nureen has improved the health and wellbeing of thousands of people from marginalised communities and low-income backgrounds. She works with IKEA, housing associations, schools and universities. But things weren't always easy – especially when she "fell out of love" with her business, Feed Me Good…
What does it do? Breaks down the barriers in different communities around health inequalities and food waste.
How does it make money? Most income from grants, and also runs a consultancy earning income from trading, as well as paid-for events and workshops.
Region: London and outside the M25
SSE programme: Health and Wellbeing Trade Up, in partnership with Guy's and St Thomas' Charity
Supported by SSE in London
The beginning: "Feeling lost"
All founders have ups and downs. But for social entrepreneurs, highs and lows can be intensified by responsibility for the people and causes they support.
Today, Nureen Glaves is beaming about the impact she's achieved through Feed Me Good. Her social enterprise supports people from marginalised and minoritised communities and those on low incomes, by delivering educational programmes about health, nutrition, wellbeing and sustainability.
Nureen has engaged some 2,500 people, and works with IKEA, London South Bank University, housing associations and schools. But things weren't always so rosy.
She came to the School for Social Entrepreneurs because she was feeling "lost", she explains. "I had fallen out of love with my business. I started having anxiety for the first time in my life. I was desperate for a change."
"Being a social entrepreneur can be very lonely"
The programme: "Life-changing"
Health and Wellbeing Trade Up came at the perfect time. Nureen needed to find direction, develop as CEO and achieve growth for her social enterprise. "This programme has been life-changing for me," she says. "I was able to reconnect with my true self."
Nureen loved being in a supportive cohort of people in similar roles. "Being a social entrepreneur can be very lonely," she explains. "You've got your team, but you don't have peers so much."
Action Learning Sets with her newfound network were "amazing": "They helped me find my voice, and overcome issues with the support of my peers."
Nureen now collaborates with everyone in her cohort in some way – such as featuring on the Community Bridges podcast run by fellow cohort-member Sandra Evans.
"I've become the leader I wanted to be."
Learning sessions focused on developing income and impact, as well as leadership skills. Nureen said four sessions were "life-changing": on pitching, managing finances, vision and values, and measuring impact. She also learnt more about public commissioning, and made valuable contacts, such as Kieron Boyle, CEO of Guy's and St Thomas' Charity.
She was encouraged by other social entrepreneurs sharing their experiences in SSE witness sessions. "They talk with humility about when times were tough for them. It makes you feel you can do it too."
Growth & the Match Trading grant
The Match Trading grant, and learning about trading, incentivised Nureen to develop her consultancy and workshops. Before the programme, her annual income was £13,500. This year, she's generated £73,000 in just 10 months.
Nureen is innovating too. She's developing gluten-free and dairy-free cakes, and an artificial intelligence bot called "Chef Nunu", which will advise on nutrition.
She's learnt to step back and trust her team, taking a seven-week break over summer. And she's putting her and her team's wellbeing first.
"I never thought of myself as a leader before," Nureen reflects. "Now I've become the leader I wanted to be."
The future
Nureen's goal is to develop Feed Me Good into a globally recognised CIC (community interest company). By teaching people how to cook and look after their health and nutrition, she plans to influence the social economic status of Black and minoritised ethnic communities and low-income individuals, across the world.