Health and Wellbeing Trade Up Programme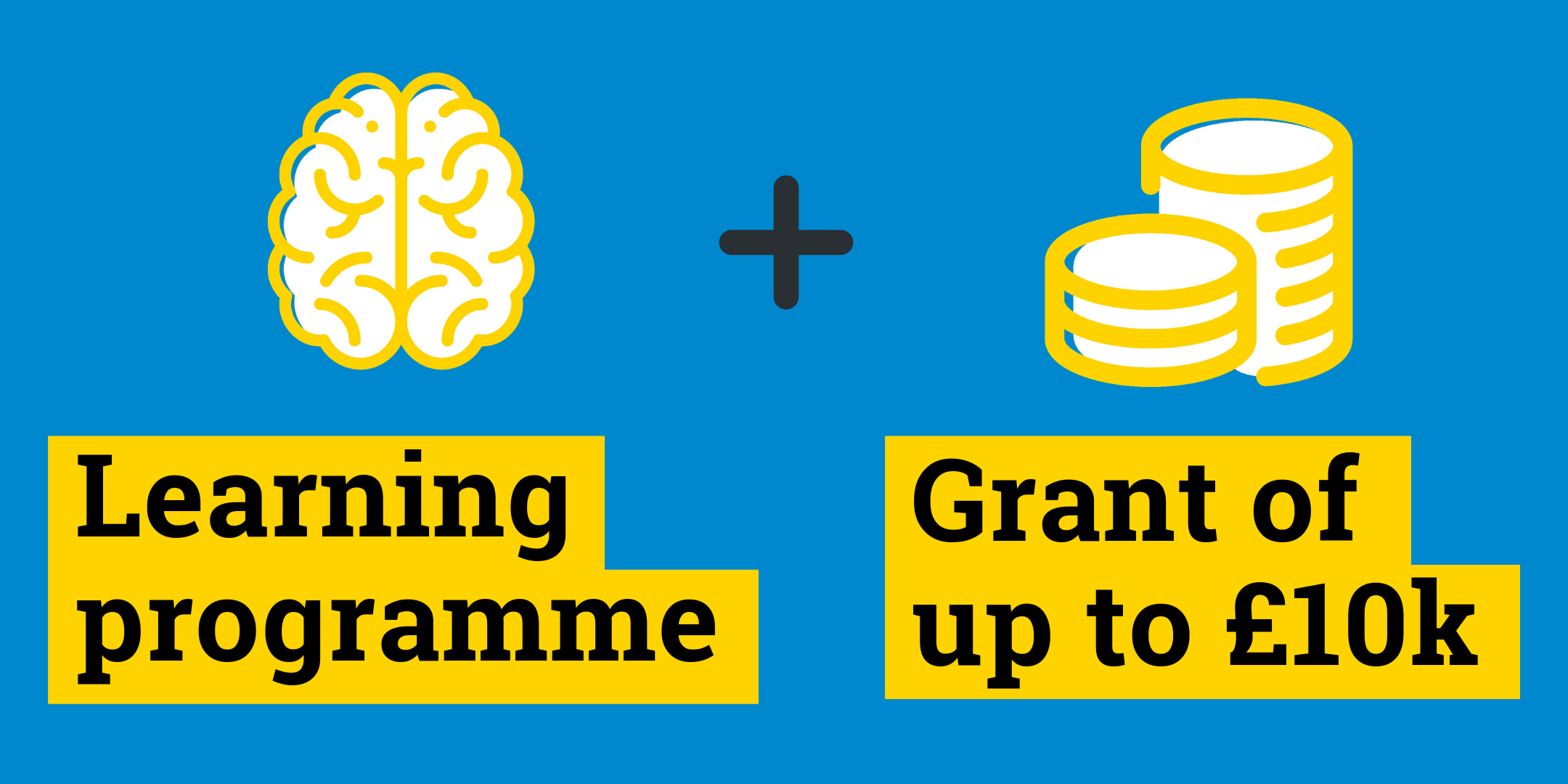 This programme is now closed for applications. But fear not! We run lots of other courses.
The Health and Wellbeing Trade Up Programme is for projects and social enterprises that benefit communities in Lambeth or Southwark, in London.
We're looking for projects that improve health and wellbeing, focused on either of two issues – one that affects children, and one that affects adults:
1. Tackling childhood obesity – for example, your project might be:
helping families to prepare healthy meals or to make positive changes to the home environment
helping schools to provide healthy food
creating healthier alternatives to snacks
providing more affordable health products
creating interventions that change spaces to encourage healthy eating and increase physical activity
creating products and services aimed at parents supporting positive eating and physical activity
supporting pregnant women to eat healthily and exercise
encouraging breastfeeding
2. Helping to slow the progression from one long-term health condition to many, in working-age adults – for example, your project might be:
helping adults with a long-term condition to improve their physical and mental health
supporting adults with health conditions into employment
helping adults with health conditions to better manage their finances
reducing isolation among adults with health conditions
helping adults with health conditions to live healthier lifestyles and increase physical activity
You can find more examples in the guidance notes.
Your project will probably have an annual income of at least £15,000 (including sales/trading, grant and donation).
Benefits of the programme
The programme will support you to grow your project, and help you build a support network of other people running projects nearby. You'll learn how to increase your income and improve your impact. It includes:
Up to £10,000 from a Match Trading grant
A free learning programme, to help you strengthen your organisation (12 days spread over a year)
A support network of peers, who will help you develop your plans and act as a sounding board
There is no cost to you at any point, thanks to our partnership with Guys & St Thomas' Charity
How to apply
This programme is now closed for applications. But fear not! We run lots of other courses.
How can I find out more?
Watch this online information session, with Ian, SSE's head of learning.
"Learning alongside a group of other entrepreneurs who all had amazing ideas they wanted to bring to life meant people with a positive outlook surrounded me. No one cares about your academic history or what you've done in the past; it's all about looking to the future." – Sam Francis, Find A Balance
FAQ
Is this right for me? Am I eligible?
The Health & Wellbeing Trade Up Programme could be right for you if:
You are leading a project focused on benefitting communities in Lambeth and/or
Your projects is "reducing childhood obesity" or "slowing the progression from one long-term condition to many in working-age adults" in these communities. Please read the guidance notes to find out what we mean by this, as we are looking for projects tackling these issues in a wide range of ways.
The total income of your project was at least £15,000 in the last or current financial year (including trading, grants, donations and other sources).
You have a realistic plan for increasing the income from trading and social impact of your project.
You live in the UK and you are aged 16+.
Please read the guidance notes for full eligibility criteria.
What are the dates and locations?
The programme takes place in London, SE1, from September 2019 to September 2020. You will typically meet as a group for one or two days a month, excluding schools holidays. The guidance notes include specific dates and locations.
What will I learn?
The course is a transformational experience that will push, challenge and support you. It will give you the confidence and skills to create the impact you're aiming for, covering themes to help you develop your organisation.
Sessions are likely to include learning on how to:
Refine your social impact measurement
Develop the link between your trading and your impact goals
Develop your business plan and income streams
Test and refine your marketing
Grow your customer base
Win contracts
Improve your financial management
Manage staff and volunteers
Manage projects and delegate
Improve your leadership skills
Develop your networks
You'll be in a group of around other people at a similar stage to you, from all backgrounds. You'll form an 'action learning set' that helps you reflect and develop in a trusted circle. Here's a video that explains action learning.
These trusted relationships with other social entrepreneurs are really important to our students: 19 in 20 students stay in touch with people they met at SSE after they finish the programme.
Our learning programmes are very different to traditional teaching. We're not about essays and academia. We believe in learning from other people's stories. You'll hear from inspiring social entrepreneurs who speak frankly about the good, the bad and the ugly of running an organisation. (This playlist of videos shares the types of stories you'll hear.)
We'll also introduce you to experts to help you develop new skills. You'll build a network of peers and professionals who can support you.
How does the Match Trading grant work?
We want to support you to increase your income from trading and sales.
So as part of this programme, you have access to a Match Trading™ grant of up to £10,000. The Match Trading grant matches increases in your income from trading and sales, pound-for-pound.
Check out the video below, and read more about how Match Trading supports social entrepreneurs to increase their sales.
Match Trading™ was developed by the School for Social Entrepreneurs and is now helping hundreds of social organisations to build stronger futures.
Is all this really free?
What is the School for Social Entrepreneurs?
We help 1,000 people a year develop the skills, strengths and networks they need to tackle society's biggest problems. We run courses that equip people to start, scale and strengthen organisations that make a positive difference. We support people in others ways too, such as funding and mentoring. We're a charity, and we were founded in 1997. Find out more about us.