Loo Fletcher, Suicide Prevention Collective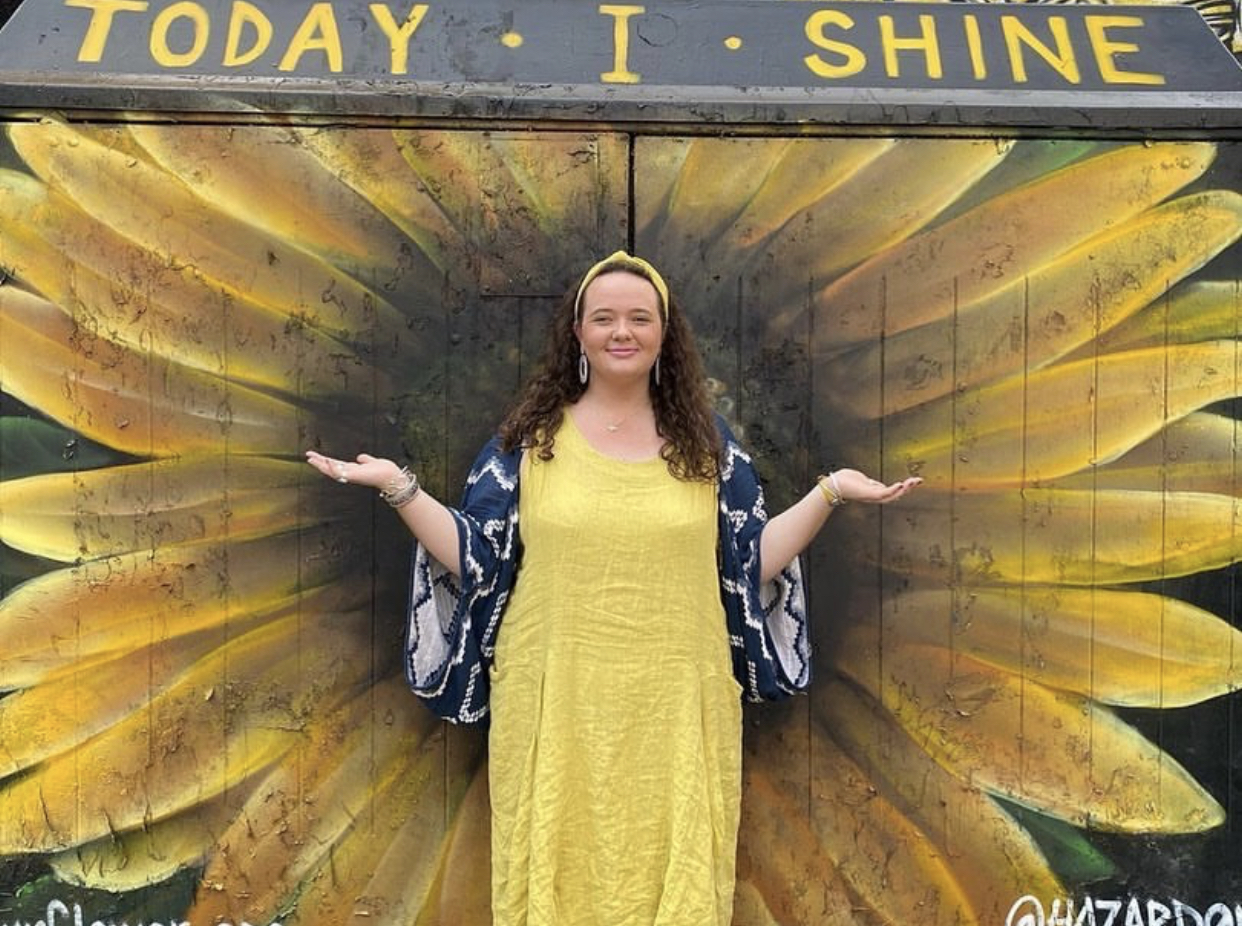 Meet Loo, Founder of Suicide Prevention Collective, a not-for-profit that uses community and creativity to shine some light into someone's day.
In a nutshell:
Founder: Loo Fletcher
Organisation name: Suicide Prevention Collective is a not-for-profit that uses community and creativity to shine some light into someone's day; advocating sustainable mental health and wellbeing for all in the form of universal suicide prevention.
Business model: Workshops, projects and creations, and specialised sunflower programmes for students and staff.
Region/s you work in: Bristol predominantly, and the South West.
SSE programme:  South Bristol Enterprise Support Programme through SSE Dartington and the South West.
When Loo set up Suicide Prevention Collective she wanted to create a space and sense of belonging for individuals who potentially fall through the mental health support net, so they can still access support in a city where they may not find traditional services work for them as individuals.
The collective's work focuses on preventing suicide by tackling loneliness, isolation, shame, and other common mental health struggles by focusing on togetherness and a sense of community. Loo runs workshops  in public spaces to tackle societal stigma and had a sunflower van to raise awareness and sow seeds of hope.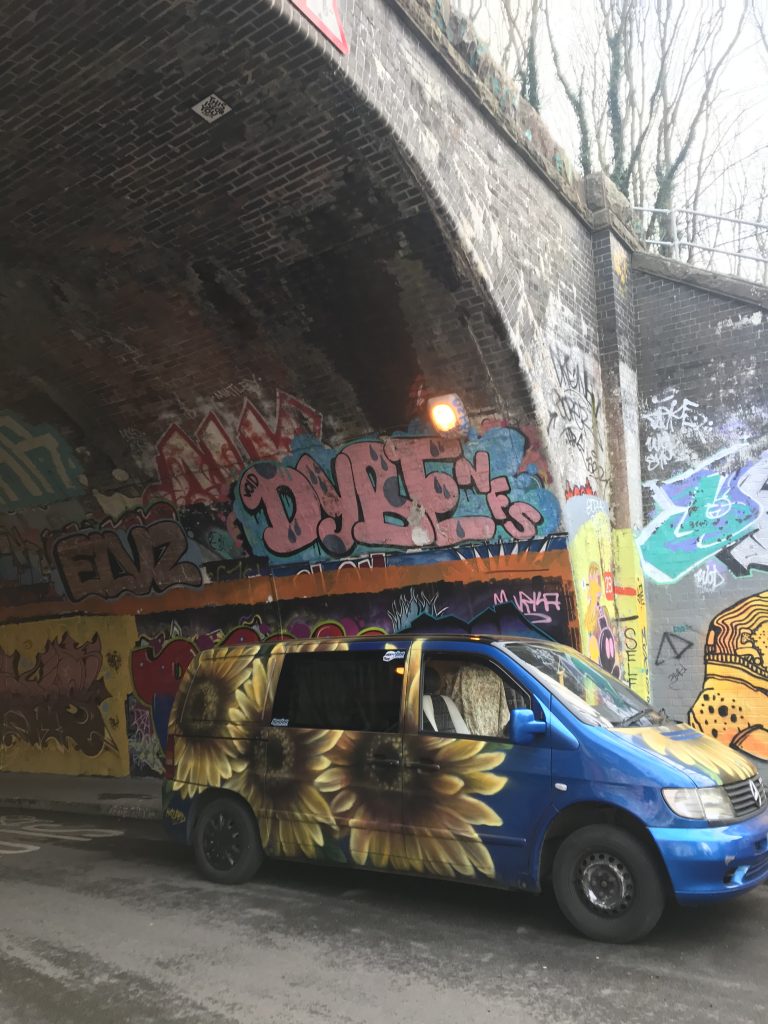 Loo has also created online communities on Instagram, for those who can't always reach or face physical spaces. She told us:
"We understand mental health isn't linear – there are times you can't face in person, but that shouldn't separate you because you're struggling."
The programme
Loo first came across the SSE right at the start of her social enterprise journey in 2018, but said that at that point she didn't think she was ready:
"Impostor syndrome held me back – I think that relates to being a woman running an organisation and being so early on, I set this up in a world I had no formal experience in and thought I wouldn't be able to talk the talk."
But then in 2022, after lots of playing, pausing, and growing, she found the South Bristol Enterprise Support (SBES) programme. Loo's journey with the SSE hasn't been linear; she attended Getting Serious: Next Steps to Success, a modular programme of workshops aimed at established social enterprises, and then later took part in Strong Foundations, an intensive programme aimed at those in the very early stages of their journey, both through the SBES programme.
"It's important as a leader to keep your roots, and going back to the Strong Foundations course after being on Getting Serious took me back to what it is I'm setting out to do, continuing to stay aligned with my mission, playing with different concepts and shining a light on some spaces that we hadn't thought about exploring."
For Loo, the bespoke nature of the support she has received has been transformative. She first attended with some key areas she wanted to work on, such as legal structures and organisational development, but then quickly found that through the conversations in the room and signposting from the Entrepreneurship Facilitator Susan, opportunities arose in a way that was manageable, "where you could take or leave things."
Loo also liked the flexibility of the modular style of the Getting Serious programme, and when she saw people she recognised from previous sessions, it "made it extra special – that sense of community within the group was key, and those conversations keep you accountable and make you feel less alone."
She also told us that she found the SSE's warm approach made her feel comfortable and empowered:
"Everyone is really approachable, in an enterprise space that's particularly attractive, people can come in feeling daunted with impostor syndrome but the warmth through the communications and the fun informative element of the learning spaces water the seeds to allow flowers who are changing the world to bloom at a pace that is right for them."
Loo was also given the opportunity to have 1:1 coaching sessions and a Business Review Panel – a 1 hour problem solving session with a panel of experts – through the SBES programme:
"It was an all-female group, and seeing the whole screen of women potentially scrutinising or questioning, it didn't feel threatening at all, but instead it came from a place of constructive feedback, care and positivity as opposed to cut throat business, which encouraged me to stay authentic and keep growing at the rate that feels right to me."
Loo told us that without this support she wouldn't have been able to fill out the CIC registration paperwork with such confidence:
"The overwhelm would have scared me off but the Business Review Panel helped with that, they reassured me that I'm not going to lose the seeds that I've been growing and blooming for four years.  I was overwhelmed by the legalities but they simplified it in a caring way. I've taken bits of the courses and used them for my own situation – for example using the customer segments and value proposition, and going away and putting it to test to refine how I've defined my organisation and how I'll continue to grow."
Loo also found the witness sessions on the programmes she attended particularly useful, as it put some of the knowledge into terms that were more tangible and relatable, and she has since been a witness, mentor and facilitator on other SSE programmes!
The future
Loo told us:
"I often get asked 'whats next'… all I can say is, I am about to bloom a sunflower field that will change the mental health landscape."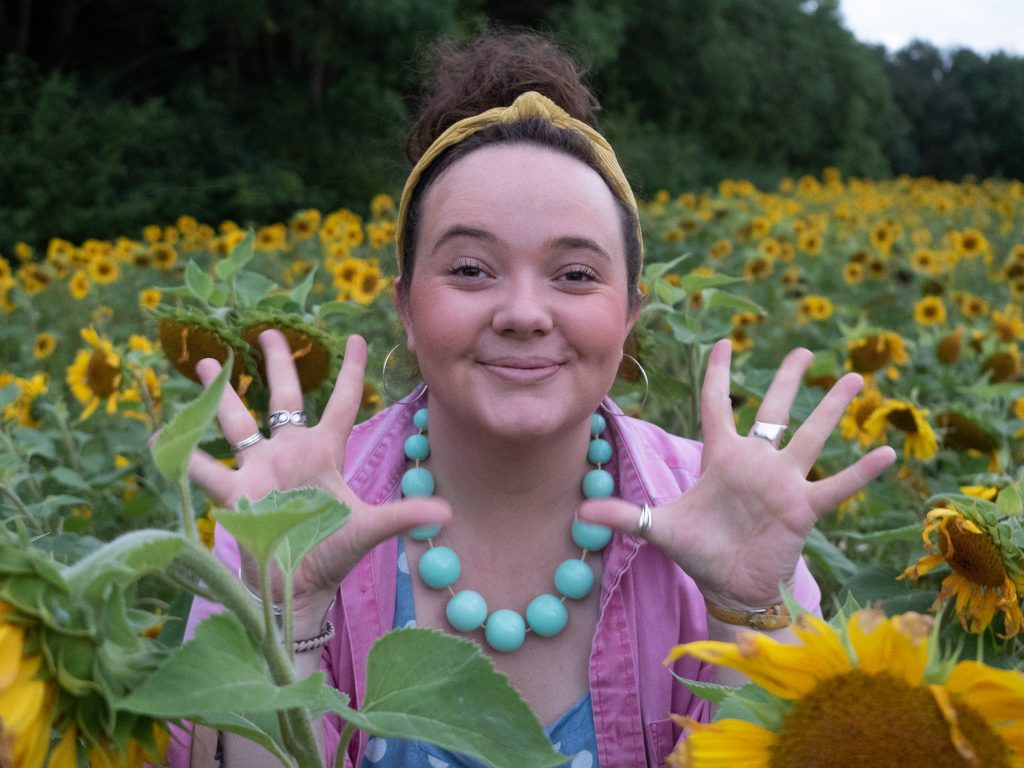 Top tip for other social entrepreneurs:
"Be authentically you."